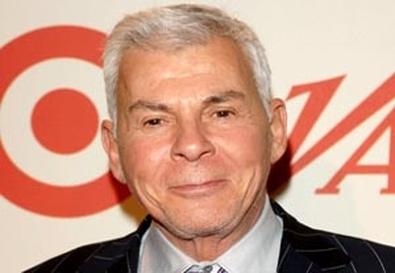 Hollywood talent agent Ed Limato, a powerful industry player for more than three decades, died July 3 of lung disease at his Beverly Hills home. He was 73.
Limato had been hospitalized repeatedly in recent months for undisclosed medical reasons at Cedars-Sinai Medical Center in Los Angeles.
Most recently with WME, Limato has repped some of the highest-profile actors in the business, including Richard Gere, Denzel Washington, Steve Martin and the frequently embattled Mel Gibson.
Though much of his career was spent at ICM, Limato left that agency in summer 2007 during a restructuring shake-up to join former colleagues at WMA, where he had worked from 1978-88.
When that company merged with Endeavor last year, he stayed on and made the transition to the new WME.
WME said in a statement, "We are deeply saddened by the loss of our colleague Ed Limato. He was the consummate agent, launching the careers of some of the most celebrated artists of our time, always with his signature style and class. His passion for this business was contagious, inspiring so many who had the privilege of knowing him. A true legend, Ed has left an indelible mark on our industry. We will miss him dearly."
Limato began a 12-year ICM stint in the company's New York mailroom in 1966.
The always loyal Limato was an icon of the old school, treating his clients almost as though they were his children, often waxing lyrical about them whenever asked to discuss them. (He wasn't as lyrical with dealmakers, though, since he could be hard as nails in negotiating for his clients' interests.)
In his years at ICM, he ran his operations as a mini-fiefdom within the agency; during one period, he fielded three assistants whom he, for efficiency's sake, referred to as No. 1, No. 2 and No. 3. They apparently didn't mind, and many of his staffers went on to become agents in their own right.
Limato relished the traditions and trappings of Hollywood, serving on various boards to preserve or restore buildings and theaters of historical value to the community.
Limato also was known for the annual, star-packed party that he held at his estate on the Friday night before the Academy Awards. The amiable agent was famous for hosting the soiree barefoot.
Limato also has repped such high-wattage stars as Billy Crystal, Claire Danes, Diana Ross, Jennifer Lopez, Michelle Pfeiffer, Goldie Hawn, Robert Downey Jr., Sharon Stone, Liam Neeson, Winona Ryder and Thomas Jane.
In the aftermath of ICM's acquisition of the Broder Webb Chervin Silbermann Agency in July 2006, Limato's future at the company became shaky. He left his perch as vice chairman and co-president a year later, winning a much-watched arbitration the following month to take his A-list roster with him to WMA.
In 2008, Limato was awarded the Ischia Art Legend career achievement prize at the sixth Global Film and Music Fest in Italy.
Limato is survived by his 99-year-old mother, Angelina; a brother, Paul; a sister, Angela; several nieces and nephews, and scores of agents, assistants and Hollywood executives who trained under him throughout the years.
Funeral service is private, and there will be a memorial service scheduled in Los Angeles at a later date. In lieu of flowers, the family suggests that donations be made to the Motion Picture and Television Fund.
Share your memories of Ed Limato in the comments section below.

Out of respect for the deceased and his family, the moderator reserves the right to remove comments deemed offensive. – The Hollywood Reporter