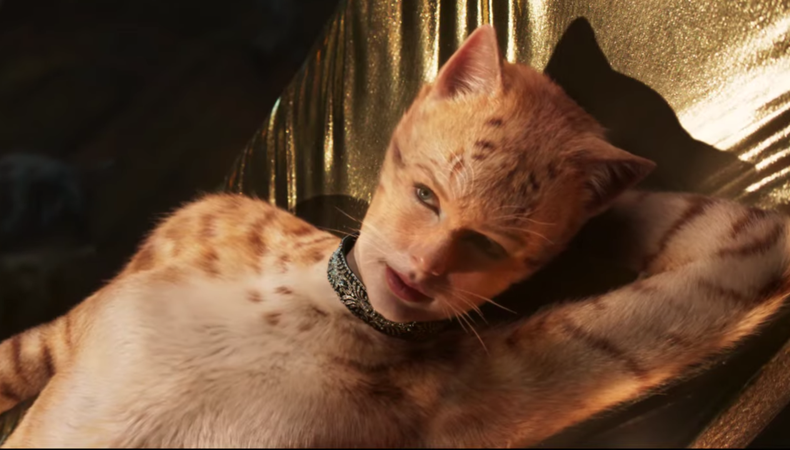 For those who do not know, Taylor Swift really likes cats. She likes them so much in fact that she is playing one in the upcoming movie, um, "Cats." But Swift doesn't just like cats; she respects them, which might be why she attended "cat school" to get into character for the on-camera Andrew Lloyd Webber adaptation.
"The most influential factor in my life is cats," Swift reveals in an interview with Time. "I have cats, I'm obsessed with them. They're just a real joy to live with and I love my cats so much that when a role came up in a movie called 'Cats,' I just thought, 'I've gotta do this. This is my calling in life to do this for the ladies.' "
WATCH: Are You Ready for the 'Cats' Trailer?
"The ladies," to be clear, are Swift's two cats. She continues: "I went to cat school, which they have on set, readily available for [the actors], learned how to be as much like a cat as I possibly could."
Who knew Swift was such a believer in Method?
Elsewhere in the interview, Swift cites her hero as Paul McCartney, but he is a man and not a cat so truly, how influential can he really be? To see Swift's cat-training in action, check out the film (which also stars Jennifer Hudson, James Corden, Idris Elba, and several others) when it hits theaters Dec. 20.