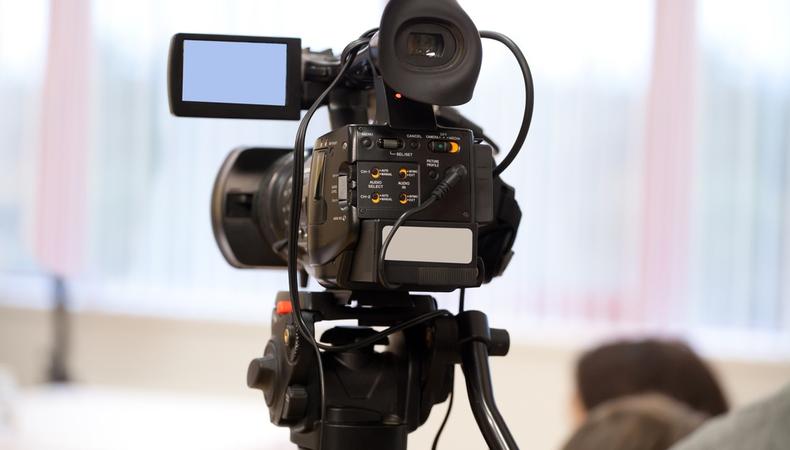 We are deep in the middle of pilot season! Many of you who do not live in Los Angeles are getting notices to submit video auditions. This allows casting directors in Los Angeles and other major markets to initially audition you without you having to travel anywhere. Submitting video auditions saves time, money, gas, and the environment. With approximately seven weeks left in pilot season, I would like to give you tips on submitting a great video audition to casting directors. Following these rules will save you from looking unprofessional or having casting request that you re-tape.
1. Start out with a long head-to-toe shot. That means that ALL of you should be visible in frame, from your head to your feet. Casting is looking to see your body type in this initial part.
2. Zoom in to your face and slate. Say your name, age, agent, and the city that you live in. Sometimes you may be required to state your height and weight, if requested. Smile while slating. Be friendly and likeable.
3. Have the scenes memorized! Nothing looks less professional when submitting a video audition than relying on the script to read the lines.
4. Do not look straight into the camera! Look at the person who is reading the other lines. This person should be off-camera! Not standing next to you trying to steal the audition from you.
5. Don't rush through your lines. This is your moment to shine and show how brilliant you are. Take the appropriate beats and be sure to react to what the other person is saying.
6. Whoever is reading the other lines should be the correct gender. If you are reading a scene with a male have a male voice off-camera doing the scenes. If you are reading with a female character have a female read the other lines.
7. Play it back and watch it before you send it to your agent, manager or casting! Have a friend or family member watch it and look for things that you could do better. Unlike when you are in the room and then leave and ten minutes later think off something great that you should have done, you actually have the opportunity to change it and make it as good as possible.
8. Lastly, relax and have fun! Stiff, uptight, deer-in-the-headlights faces do not book video auditions.
Yes, casting directors DO watch these tapes! Yes, I have had client's book jobs from tapes.
Happy pilot Season everyone! Break a leg!
Jackie Reid owns and operates L'il Angels Unlimited, a talent management company, which specializes in young actors for placements in film, television, theater, commercials, voiceover, and print media. She works extensively with agents in New York and L.A. She possesses an excellent eye for talent that both casting directors and agents value. She understands what it takes to support young actors as a stage mom to two children, one of whom currently plays Sinjin on Nickeldeon's hit series "Victorious." Follow her on Twitter @LilAngelsTalent and like her on Facebook.