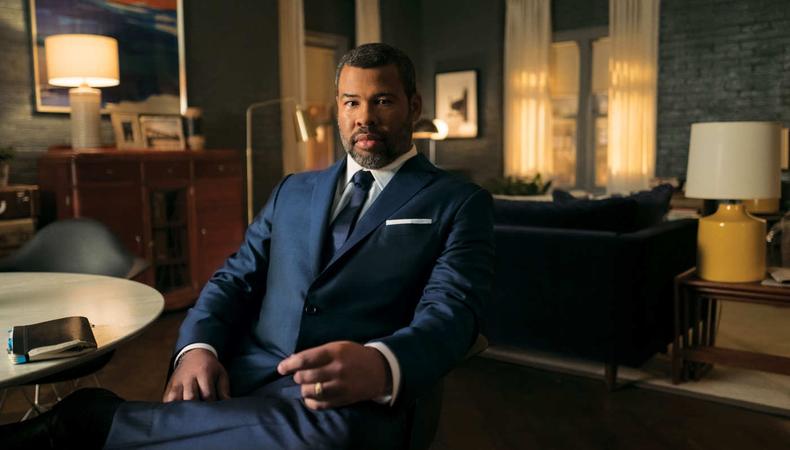 Television doesn't sleep. The sheer amount of content—over 450 scripted programs aired in the year 2017!—can prove overwhelming for even the most dedicated TV buffs. Television Academy voters make Emmy selections in August, and SAG-AFTRA members vote on SAG Awards in January, but their job requires tuning in all year long. Backstage is breaking down, month by month, the buzzy shows and performances that merit awards attention in the ever-growing landscape of the small screen. Mark your calendar and become a couch potato along with us!
With the newest offerings of premieres from streaming services and broadcast TV alike, April is bringing more than May flowers. Some series are coming to an end, other favorites are just debuting their latest seasons. The eighth and final season of beloved fantasy crossover hit "Game of Thrones" arrives on the 14th, while AMC and BBC America premiere the second season of critical darling "Killing Eve." Amazon offers the return of "Bosch" for its fifth season, while comic book based "The Tick" comes back for its second. Speaking of comic book-inspired series, the second season of "The Chilling Adventures of Sabrina" will make its return this month, alongside Netflix's latest horror offering, "Chambers," which stars Uma Thurman and Tony Goldwyn. Also debuting this month is the reboot of Rod Serling TV classic "The Twilight Zone," hosted by Jordan Peele.
ABC
"Bless This Mess," a new single-camera, fish-out-of-water comedy from "New Girl" creator Liz Meriwether and writer-star Lake Bell premieres on April 16, also starring Dax Shepard, Pam Grier, and Ed Begley Jr.
Amazon Prime Video
Amazon's superhero comedy, "The Tick," returns for its second season on April 5th, while Titus Welliver and "Bosch" return on the 19th, making it the fifth season for this police procedural based on a series of Michael Connelly novels.
AMC/BBC America
The much anticipated second season of "Killing Eve" premieres April 7th on both AMC and BBC America. Star Sandra Oh picked up Golden Globe, Critics' Choice, and Screen Actors Guild Awards for her performance in the first season, and critics and fans alike can't wait to see what's next. The second and final season of western drama "The Son," based on the Philipp Meyer book of the same name, premieres on the 27th, and stars Pierce Brosnan, Henry Garrett, Zahn McClarnon, Jess Weixler, Paola Núñez, Elizabeth Frances, and Sydney Lucas.
CBS
CBS launches two new dramas this month. On April 15th, stay tuned for "The Code," similar to crime procedural "NCIS," except focused on the Marines. And wrapping up the month on the 28th comes a new drama from producers Greg Berlanti and Ava DuVernay: "The Red Line" stars "ER's" Noah Wyle in a timely drama about racially motivated shootings by a police officer in Chicago.
CBS All Access
The streaming wing of the broadcast network premieres the newest iteration of "The Twilight Zone" April 1. The third revival of the Rod Sterling classic comes from comedian, producer, writer, director, and Academy Award winner Peele, who will host the show. Kumail Nanjiani, Seth Rogen, Steven Yeun, Jacob Tremblay, John Cho, Allison Tolman, Rhea Seehorn, Luke Kirby, Jessica Williams, Greg Kinnear, Tracy Morgan, Ike Barinholtz, Taissa Farmiga, Ginnifer Goodwin, and Adam Scott are all slated to appear in the anthology-structured series.
Pilot Season Isn't Slowing Down—These New CBS, Fox, + ABC Series Are Casting Now
Cinemax
Slated to premiere April 5 is "Warrior," an action drama based on writing from Bruce Lee about the Tong Wars in late 19th century San Francisco.
The CW
The CW launches its final new series of its 2018–2019 season this April 4. "In the Dark" is a comedy-drama series directed by Michael Showalter of "The Big Sick." Produced by Ben Stiller's Red Hour, the series features Perry Mattfeld of "Shameless" as a blind woman who believes she's found a murder, and when no one believes her, she takes it upon herself to investigate.
FX
On April 9th, FX debuts its latest miniseries; "Fosse/Verdon" stars Sam Rockwell and Michelle Williams as the legendary choreographer Bob Fosse and the celebrated Broadway dancer Gwen Verdon. Produced by Lin-Manuel Miranda and FX's Joel Field of "The Americans," among others, it includes an all-star supporting cast: Margaret Qualley, Norbert Leo Butz, Aya Cash, Nate Corddry, Paul Reiser, and Evan Handler.
HBO
The final season of fantasy juggernaut "Game of Thrones" premieres on the 14th after eight Emmy-winning seasons on the premium network. And on the 22nd, a co-production with the BBC, "Gentleman Jack," premieres. This historical drama is based on the true story of Anne Lister, prolific diarist and landowning woman in early 19th century England, who also was an open lesbian. It stars BAFTA Award winner Suranne Jones as the titular character alongside Sophie Rundle, Gemma Whelan, Timothy West, Gemma Jones, Katherine Kelly, and Sofie Grabol.
Hulu
Hulu debuts its newest comedy "Ramy" on the 19th. Its star, the Egyptian-American comedian Ramy Youssef, also co-created the series, which follows Ramy, a first-generation Muslim American navigating the complex world of his political divided New Jersey community.
IFC
The Hank Azaria-led comedy, "Brockmire," returns for its third season on April 3rd, and it's already been renewed for a fourth. Azaria portrays a baseball announcer and stars alongside Amanda Peet and Tyrel Jackson Williams.
Netflix
On April 5th Netflix's well-received reboot "The Chilling Adventures of Sabrina" returns for its second season, while on the 11th, another spooky series premieres: "Black Summer," a zombie apocalypse drama series starring Jaime King joins the streaming service. On the 12th, French comedian Gad Elmaleh debuts his newest "Huge in France" and on the 15th "No Good Nick," a new dramedy starring sitcom veterans Sean Astin and Melissa Joan Hart, makes its landing. The 5th season of comedy "Cuckoo" makes its stateside debut, and another dark comedy launches on the 24th: "Bonding" follows recently reunited childhood friends as they traverse New York City underground BDSM culture. Another new horror series, "Chambers," premieres on the 26th, starring the legendary Thurman and Goldwyn.
PBS
Third season of British procedural crime drama "Unforgotten" premieres April 7, following the investigation of cold cases in the London Area. Meanwhile, the six-part miniseries adaptation of "Les Misérables" makes its debut on the 14th; this adaptation by Andrew Davies, known for "Middlemarch" and "War & Peace," features an all-star cast including recent Oscar winner Olivia Colman, Dominic West, David Oyelowo, and Lily Collins.
Showtime
Drama series "The Chi," created by Emmy winner Lena Waithe and starring Jason Mitchell, Ntare Guma Mbaho Mwine, Jacob Latimore, and Alex Hibbert returns for its second season on April 7.
Sundance TV
"Unspeakable," the Sundance Channel's newest miniseries starring Sarah Wayne Callies, starts airing on April 4. It tackles the emergence of HIV, AIDS, and Hepatitis C in the Red Cross' blood banks in the early 1980s and is based on the books "Bad Blood" by Vic Parsons and "The Gift of Death" by Andre Picard.
TBS
The cable network launches the second season of Tracy Morgan and Tiffany Haddish's comedy, "The Last O.G.," on April 2nd and features a list of guest stars that includes hip-hop legends Method Man, Rev Run, Talib Kweli, and Rakim.