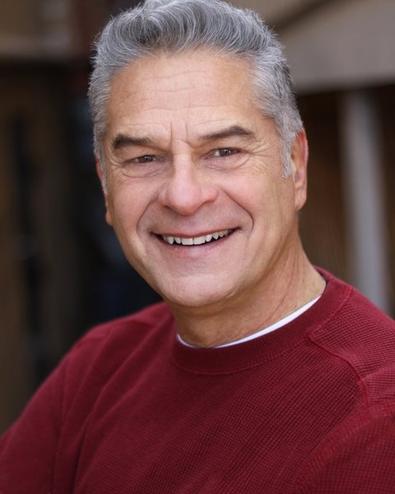 When Clayton Landey moved to Atlanta, Ga., several years ago, he was looking to retire. "The love affair with L.A. was over," he admitted. "I was ready to move on." And with hundreds of credits already to his name on stage and screen and TV, no one would blame the veteran actor for wanting to trade the footlights for a fishing rod.
But, as Landey explained it, "life is what happens when you're busy making other plans"—in this case, his arrival in Atlanta coincided with the film and TV tax incentives, resulting in the would-be retiree "working more now than I have in years." Currently, Landey plays Captain Daniel Mackey in Tyler Perry's "If Loving You Is Wrong," and recently had roles in "Drop Dead Diva," and "Trouble with the Curve." But that's only the latest in a stellar career that got its start with some of the biggest names in Hollywood.
The Bronx, N.Y., native was lured into acting in a roundabout way, beginning with soccer. "I was at the University of Houston playing soccer, and my grades were not great. So one of my teammates recommended I take ballet—an easy A, he told me. I ended up in a class taught by Patsy Swayze—Patrick Swayze's mother. She saw something in me and set up an audition for the drama department at UH, where I wound up getting my BA in Drama. From there I just kept taking advantage of what was in front of me." This includes landing a spot in Stella Adler's studio class.
"Thank God for Stella Adler," he gushed. "What a teacher! I spent the summer with her and learned the most from her about creating characters." Marlon Brando was also one of Landey's teachers; he described Brando's class as "fascinating and mundane. On the one hand, he'd decide to create a character—in one case, a British madam—so for each class he'd add another piece to the character, until one day he was the British madam, with the accent and the wig and the costume. On the other hand, Brando could go on and on about the tiniest point or choice an actor made."
But there was one person who was still not convinced that Landey had a future in show business. "I got a degree in drama and was making a living as an actor for eight years, and my mother still wanted me to go back to school for a teaching certificate. It wasn't until I made it into TV Guide for a guest-starring role in "The Dukes of Hazzard" that she finally said, 'My son, the actor!' TV Guide was a big deal back then."
It's that ability to keep outside opinions from guiding his decisions that has allowed Landey to stay optimistic in a field that can be notoriously brutal. "That's other people projecting their own worries or issues onto you. Don't be led by other people's voices…I want to be what I want to be. If you wanted a mime I was him. I said, 'I can do that,' and then I just went and did it." His credits: "Knots Landing," "Dynasty," "24," "Necessary Roughness," and countless stage roles speak to that versatility.
But in the end, what makes an actor stand out? "It's just this—talent and training win out. The people who work hard succeed."
Inspired by this post? Check out our Atlanta audition listings!