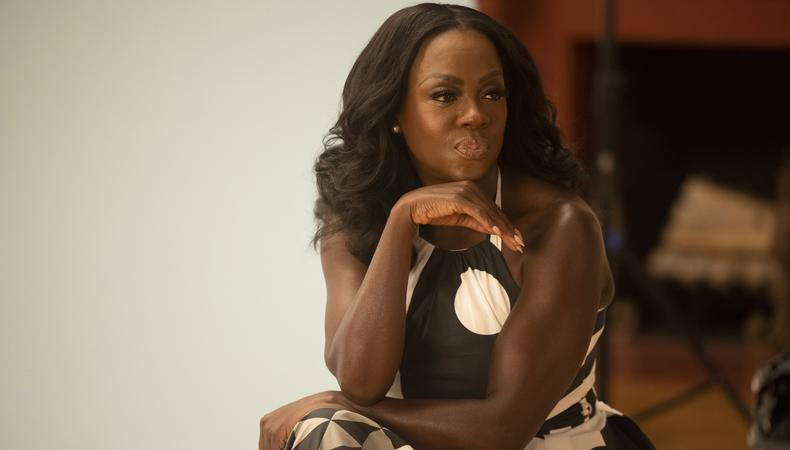 Viola Davis has done it all. Before she ever commanded the silver screen, she flourished on Broadway and Off-Broadway stages. After making the leap to film, her Oscar win in 2017 (for best supporting actress in "Fences") made her one of the few performers to hold wins for an Oscar, Emmy, and Tony. More successes followed, and her latest project, Showtime's "The First Lady," sees her taking on the monumental role of Michelle Obama.
Despite it all, there is one box the powerhouse actor still hasn't checked, and likely won't anytime soon: going full Method.
Speaking to the New York Times about her approach to acting, Davis said she draws from some of the immersive elements of Method acting, but prefers to combine them with "more technical" approaches, such as breathing techniques that allow her to cry for a role.
"I believe in the marriage of both," Davis said. Regarding her tendency not to fully submerge herself in the Method, she added, "I want to go home at the end of the day."
Davis offers an alternative technique for delivering an authentic performance: An actor must study life itself, because "feelings are never simple."
"I always use this example of when my dad died, and we were devastated," she explained. But even during her mourning, the wake "became this big reunion of laughing and remembering—real laughter to real joy, then tears. I was observing my thoughts, and I went from being devastated one moment to thinking about what I was going to eat."
To Davis, the emotional zig-zags she experienced after her father's death are exactly what an actor must learn to recognize and acknowledge in the character they're playing. "Your thoughts go every which way. They run the gamut," she said. "There's a wide berth of life—as soon as you think your life is falling apart, then you're laughing hysterically. That's how life works."
Davis also draws from her experience as a Black woman in the arts to humanize her roles. She says the central challenge for a Black actor is that "the audience they're usually trying to reach are not people who look like us, and not people who get us, and not people who know who we are."
Meeting that challenge, Davis says, means always playing the truth. "We've been so misunderstood—limited, invisible for so long. Now, people are going to see us be butterflies."