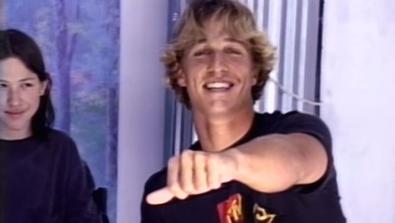 A video has gone viral of Matthew McConaughey auditioning for his first-ever film role in Richard Linklater's 1993 cult-classic "Dazed and Confused."
Uploaded Jan. 12 by the Criterion, the YouTube video shows a young (and adorable) McConaughey giving his very best taped audition. Even before his Oscar ("Dallas Buyers Club") and before his signature "alright, alright, alright" catchphrase, you can tell the young actor had serious acting chops.
And see more of your favorite actors' audition tapes here!