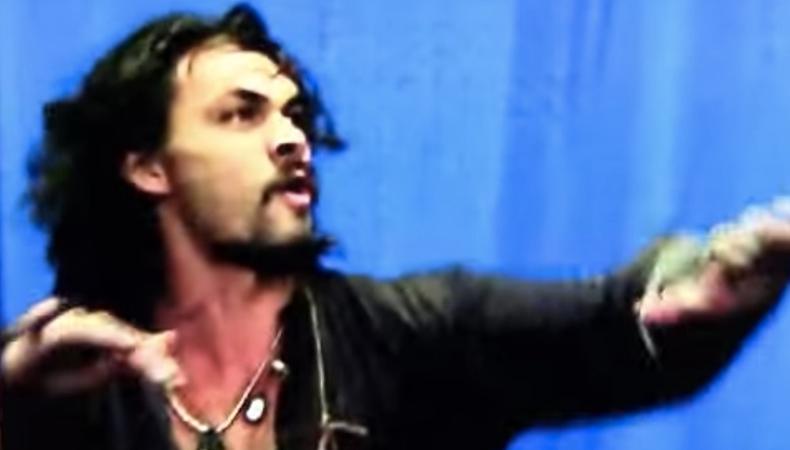 How do you get in character to play a fierce, horseriding warlord on HBO's "Game of Thrones"? For Jason Momoa, landing the role of Khal Drogo, leader of the Dothraki and dragon queen Daenerys's tragically-fated brute with a heart of gold (pun intended) husband, it was all about the haka, a traditional Maori warrior dance.
It's rare that an audition tape goes viral, but it's easy to see why Momoa's did a few years ago. Amy Jo Berman, the HBO casting director responsible for GoT, said the audition "stopped me dead in my tracks."
Landing a crucial, fan favorite role on an HBO phenomenon is the type of career propeller jet actors dream of. It established Momoa's prowess at playing muscle-bound warriors and led to titular leads in the 2011 Conan remake and the upcoming "Aquaman."
See Momoa's haka for yourself below.