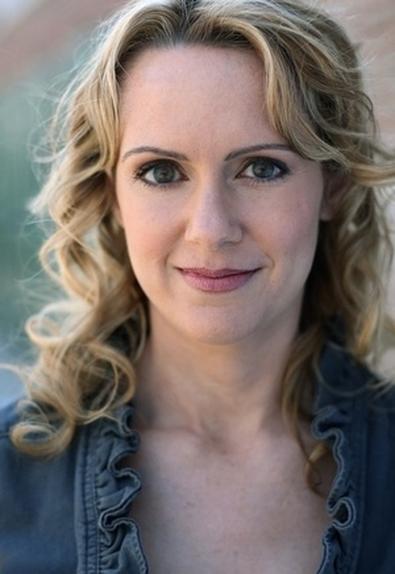 With the incredible growth of on-camera markets in major U.S. cities (here's looking at you, NYC, Atlanta and Chicago!), there are many theater actors wondering what it takes to add film or television work to their professional résumés.
Having an on-camera career is not as different from the theater as one might think. I'll admit, they appear to have opposing viewpoints; theater seems larger than life while and on-camera work seems to focus on the inner life of the character. Further, one of the biggest differences between on-camera and theater is how they harness the audience's attention. By editing the footage a very specific way, a film director tells the audience where to look. In theater it is up to the audience to create their experience using their own lens, looking at whatever part of the stage and actor they choose.
But the work we do as actors to bring a character to life is exactly the same for theater as it is for film or TV. The difference lies solely in the delivery of that characterization. When I coach actors on transitioning from theater to film/TV, I often hear their concern about "being too big for the camera." The good news is you can easily overcome this by asking yourself one question:
How far away is my audience?
In a theater, this is simple. You can see your audience, and a theater actor naturally knows how to modify their performance to reach the back of a 300-seat house versus a 3000-seat house. But when on set or at an on-camera audition, it's hard to tell where your audience is. To make sure that you aren't overdoing it, ask the casting director or director what the framing of the shot is. Is it a closeup? If so, imagine that your audience is two or three feet in front of you, and modify your performance accordingly. Is it a two-shot, featuring both you and your scene partner sitting at a table? Most likely your audience will be as close as a nearby table, so your performance will be a little bigger than the closeup, but still smaller than a wide angle or a "master shot" which takes in the entire room. To reiterate, theater actors already know how to do this. You simply need to apply what you know to this new medium. If you remember that your audience is not the back of the audition room but the framing of the camera, you'll have a good idea exactly how to adjust your performance.
Another concern is having a reel when casting directors want to see footage. It seems like a catch-22. You need footage to get auditions, but you need auditions to book work for footage. In order to break this vicious cycle, I highly recommend that actors supplement their submission efforts by getting to know indie filmmakers who are also growing their careers. Go to networking events (like the NY Actors Tweetup), frequent local festivals and screenings, and get to know the film departments at your local universities. In the meantime, keep in mind no footage is better than bad or ill-fitting footage. Your footage must perfectly represent your brand and show your best work, and it also must be relevant for their needs. Film/TV casting directors do not want to see classroom footage, scenes from a play you performed, or theater monologues recorded for your reel. They want to see work that you were hired to do, which tells them exactly what they can expect to see in their finished project. Footage from an unpaid project or film you produced is also acceptable—just make sure you have the rights to perform the script and that you have a scene partner for light dialogue and reaction shots. For other great tips on demo reels, check out this Backstage article by Marci Liroff.
Finally, take some on-camera classes and start studying films and TV shows that shoot in your area so that you know the skill set expected of you. Then, get out of prep mode and go for it! Everyone with a career has started where you are, and with a little effort, training, and practice, you'll be on set sooner than you think.
Like this advice? Check out more from our Backstage Experts!
The views expressed in this article are solely that of the individual(s) providing them,
and do not necessarily reflect the opinions of Backstage or its staff.