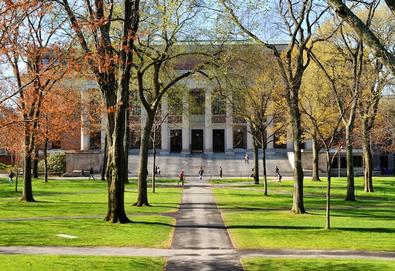 These websites will help streamline your college research and provide all the necessary information to get you started!
Cappex
This resource allows you to examine your potential school by admission chances, tuition costs, and other filters. It can also help plan campus visits and compare the colleges and universities you're considering.
College Board
This site will be your best friend long before you know which school you might attend. The College Board guides you through the SATs, AP classes, and your college application process. Search for schools using filters including location, diversity, majors, learning environment, and countless others.
College Majors 101
True to its namesake, this site helps you search potential schools by major. By clicking "theatre," you're brought to a page that shows you featured programs and gives you a list of accredited schools by state, among other useful items.
College Navigator
This tool from the National Center for Education Statistics provides you with numbers on your potential schools. Keep an organized list of your favorite choices, and even export your information to a spreadsheet.
Unigo
This website is a great place to start your college search, with features that allow you to search a directory of schools and scholarships and help assess your chances of getting monetary assistance. Additionally, Unigo has a quiz that analyzes what school might be your best match.
Zinch
Create your profile on Zinch and your research process gets easier. The site allows you to interact with universities and colleges worldwide, connect with other students, and organize choices and deadlines.
Like this advice? Check out tips from our Backstage Experts!