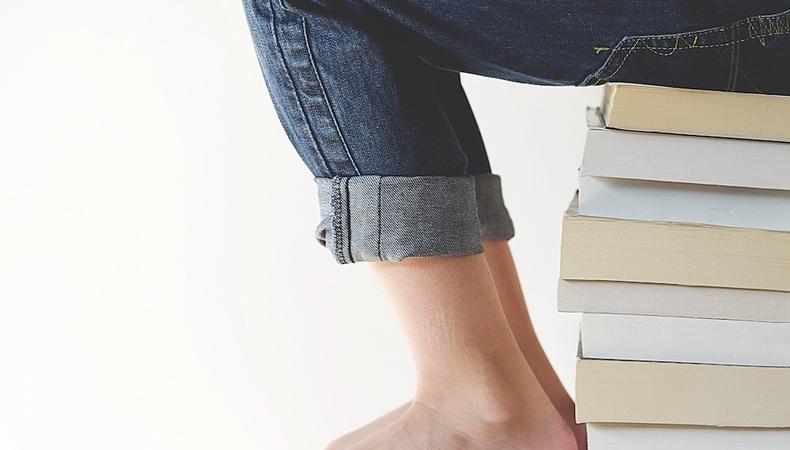 I love getting calls from students asking for a great monologue or scene for their upcoming audition or acting reel. It keeps me in business. But it's important young actors learn where to find and how to choose their own material since doing so gives you the opportunity to find a unique piece that fits your personality and talents.
Students auditioning for middle, high school, and university performing arts programs are required to present one or two monologues, mostly from published plays. Some schools allow pieces from movies and books if the student is connected to the material. Finding the right monologue can seem like an impossible task but through my 30 years in the industry working with young actors, I've accumulated a considerable library of scenes and monologues. Where do I find it all? Reading plays and screenplays, seeing a lot of theater and movies, and spending hours at the New York Public Library for the Performing Arts and the Drama Book Shop in NYC.
While you may not have hours to spare poring over great plays and screenplays, here are some tips that can help you discover your own perfect audition material:
Start with the theater.
Many of my students have only read and seen musicals, but don't spend a lot of time at the theater seeing plays. As an actress and teacher, some of my best training happened in the theater, either sitting in the audience or standing in the wings as an apprentice watching actors work with great material.
You don't have to live in New York to see great theater. I recently attended a small community theater production of a hilarious play that was brand new to me. I immediately ordered the play and added it to my script library. You can find performances in every community.
READ: Young Actors Need a Point of View. Here's Why
Find age-appropriate material.
Look for scenes that contain conflict and well-developed, relatable characters. Whether it's a scene for an acting class, a demo reel or a monologue, choosing age-appropriate, yet powerful material can be challenging for younger actors.
Many plays are racy with foul language and strong sexual content. Though they're entertaining to watch, they may not be suitable for auditions and class work. Find something in the G or PG range for auditions, unless you're working on a college audition. Even then, use caution with materials that are too raw or sexual so your performance isn't overshadowed by the material.
Start reading plays by playwrights who write for younger audiences.
Two excellent resources are Bakers Plays and Playscripts. Both firms are independent publishers of new plays and musicals and offer plenty of great material for young audiences.
See plays and watch movies.
You can find many films on Netflix, Amazon, and Hulu, both old and new. Ask your parents for recommendations for movies they've seen with young characters and themes that relate to your life and experiences.
Attend classes and workshops.
Enroll in an ongoing acting class or take some one-day workshops by master teachers where you'll not only perfect your craft but be exposed to material you might find funny or moving.
Write your own material.
Use your strengths and create content to show yourself off in the best light. Perhaps you can use your musical talents, singing or even dancing in a scene you create. Get together with friends and put some thoughts down on paper. Before you know it, you might have an awesome scene written or even a one-act play. You don't have to be a great writer, just be honest and tell your truth.
For more advice on where and how to find material from plays geared to young audiences, as well as how to search for suitable content in new plays and productions, I'll be hosting a panel discussion with playwright Jonathan Marc Sherman ("Women and Wallace"), several theater directors, and a few educators at the Drama Book Shop in New York City on Thursday, Nov, 30 at 6 p.m. The event is free and suitable for tweens, teens, and their parents.
Get all of your acting questions answered by peers and experts on the Backstage Community forums!
The views expressed in this article are solely that of the individual(s) providing them,
and do not necessarily reflect the opinions of Backstage or its staff.