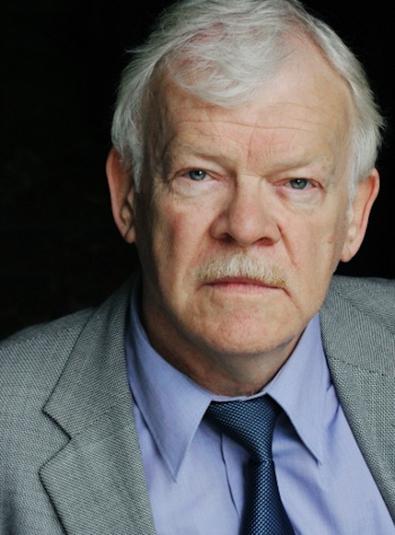 Cooperative agencies have existed in the U.K. since 1970. Despite almost 60 years of history and success stories—including Alfred Molina, Gina McKee, and Julie Walters—some actors are still wary or in the dark. We spoke to actor Peter Barnes, co-secretary of the Co-operative Personal Management Association and a co-op member for the past 17 years, to cut through the myths and preconceptions.
For actors who don't know, what's a cooperative agency?
A co-op agency is like any other: We represent our clients to employers and get them auditions. The difference is that our actors are also agents, normally one day a week. You help run the agency by calling casting directors, ensuring your actors get paid, and seeing shows with current or prospective clients. You're an agent when you step in the office and an actor when you step out, although you always represent your agency.
What are the benefits?
For young actors, it's a great way of learning the industry. Working as an agent gives you access to what's casting, what's being made, and who's making it. You'll gain knowledge of playwrights and other writers, find out how casting directors work—everything. When you've got an acting job, you take time off from the office. You also get time away for illness, maternity, and holidays.
How does the experience differ from conventional agencies?
I've been with co-ops and conventional agents and found that I have more castings with co-ops. They tend to try harder, often covering a broader range. Some conventional agents have their specialties; perhaps they are strong in TV but don't deal with as many commercials. Co-ops look for whatever casting breakdowns are available.
Some actors think co-ops are taken less seriously by casting directors. Is that true?
Not as long as the agency is professional. A few CDs might not deal with certain co-ops, just as they won't go to certain conventional agents. For whatever reason, sometimes agencies drop off their breakdown list and it can be hard to get back on again. Relationships with agents are about trust. Obviously, if the CD is looking for a star or a name, they won't come to us. But we have excellent relationships with people across TV, film, and theater.
It's true that continuity is difficult because it's not the same faces in the office or voices on the phone. The turnover of clients is probably faster than in a conventional agency. Some leave for conventional agents. It's not for everyone. Other actors, like Alfred Molina, wanted to stay with their co-op but became too busy to work in the office. We've also had those who have left co-ops and then come back.
How do actors find working as agents?
Some actors think office work isn't for them, and I understand that; after all, you want to be an actor, not an agent. When I started out in my 20s I didn't know anything, but soon learned to pick up a phone and get on with it. Now I find real satisfaction in finding actors work, getting improvements on rates, and sorting contracts. There's a lot of support and we are well-organized—we have to be. I have 33 agents!
What does the CPMA do?
The CPMA is voluntary industry body, similar to the Personal Managers Association for conventional agencies. We work to promote and protect the interests of our members throughout the U.K. We fight on behalf of cooperative agencies, advise them, and represent them to Equity or the government and their institutions. When Equity created their casting manifesto, we were consulted.
Co-op agencies are employment agencies, so when legislation appeared banning upfront fees, we recognized this would be terrible for some of our members. We ensured that there was an exception for co-ops so that actors could join and have their fee refunded if they left. We also encourage good practice and professional standards, as well as running events with casting directors, so that co-op agencies can learn how to be better agents.
Final thoughts?
Being in a cooperative suits me, but I understand that it's not for everyone. It's a great way for young actors to learn about the industry. For me, it's just about working as an actor with all the support the co-op model offers.
Looking for a new manager? Browse Backstage's Call Sheet manager listings!