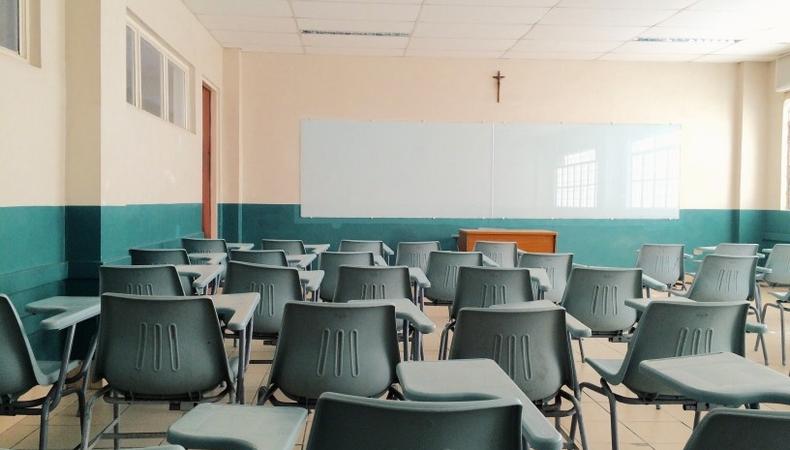 Despite the decades-long trend of amazing, varied, and plentiful film and television projects, many drama schools have only just begun adding screen training to their programmes. Yes, the stage may be where some of history's greatest talents found their voices, but traditional drama schools offer only one model of training and one avenue into the industry.
While there's no denying that the training is intensive, structured, and gives aspiring actors a thorough grounding, the truth is that like anything in the creative industries, there are no guarantees. A drama school degree may open certain doors with certain people, but knowing "how to act" is only part of being a successful actor.
READ: 13 Industry Experts on Whether Actors Need College Degrees
What's more, drama school is an expensive investment and one for which most people will incur the additional costs of living away from home. Unlike the majority of university courses, drama students study full-time with long days, five days a week, plus evening and weekend rehearsals and performances; there's little space in the schedule for jobs or to balance other commitments.
So what are your options if drama school doesn't make sense with your lifestyle or budget?
The first thing you need to know is that not having "classical" training—attending a years-long, full-time programme—isn't a barrier to success in this industry. In fact, an alternate training route may actually work in your favour if your goal is working in film and television.
Once you've decided an alternate route is more your speed, undertake some form of training with a professional acting academy, whether in the form of regular weekly classes or more intensive training over a period of months or years. Look for an academy that has connections to the industry; chances to network and participate in workshops and masterclasses with industry professionals are key. And be sure to research what opportunities their students have been had, both as students and in their professional lives.
Another good investment of your time, money, and energy is a course with a structured syllabus and assessment programme. When comparing syllabi, be sure to look for programmes that teach you not only to act, but that also prepare you for life as an actor: when industry skills are taught alongside acting technique, students are equipped to enter the industry as a whole, not just during their time on set.
READ: How to Choose & Apply to an Acting Program
While not a replacement for more extensive training, short courses can be a useful refresher or foundation for actors wanting to move into screen work. They offer intensive and in-depth training without a long-term commitment and not only teach new skills but may give actors exposure to directors, casting directors, and other industry figures.
The final thing you can do get seen for screen work is making sure all your actor tools are up to date. This means headshots that look like you today (and not you three years ago), a professional showreel without music or montages, an easy-to-find website, and a slew of other marketing tools that many training courses will help you establish and refine.
While some may say there's no substitute for 'learning on the job', the reality is that making film and television is an expensive business and productions aren't going to take risks on unknown actors, no matter how talented you are. Therefore it's essential to make yourself an attractive and realistic prospect with professional tools, proven experience, and quality training.
The Yorkshire Academy of Film and Television Acting (YAFTA) offers part-time education for the film and TV industry, including diploma courses for Acting for Screen, Applied Screenwriting, and Film & TV Production. Find out more at www.yafta.co.uk and www.yafta.tv.
The views expressed in this article are solely that of the individual(s) providing them,
and do not necessarily reflect the opinions of Backstage or its staff.