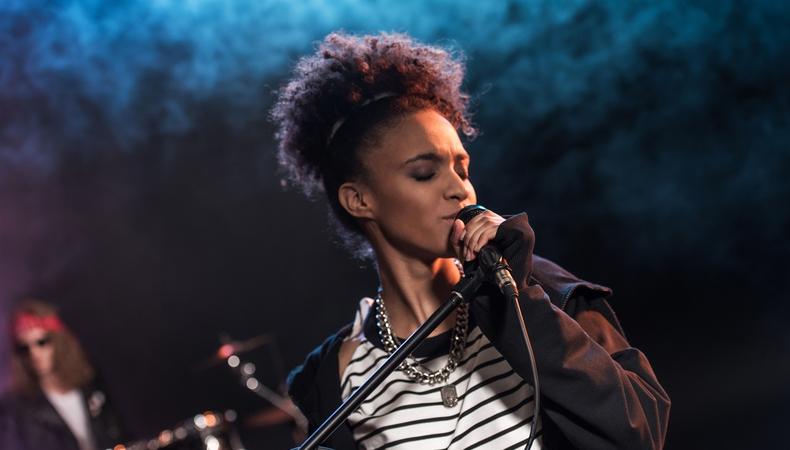 Make a splash this year aboard the Queen Mary 2, Queen Elizabeth, or Queen Victoria! Cunard's cruise line is currently seeking talented singers and dancers for ongoing work on the high seas. There are also roles for gymnasts, dancers, and other performers in an action-themed music video, and both an insurance commercial and a YouTube product video are looking for featured actors.
CUNARD LINE, PRODUCTION SINGERS AND DANCERS
Royal Court Theatre Company Castings is seeking passionate and talented vocalists and dancers to appear in various productions about Cunard's Queen Mary 2, Queen Elizabeth, and Queen Victoria. Male and female talent, aged 18 and older, is wanted for principal singers and supporting dancers. Singers must be able to move well. Dancers should have great technique and be comfortable performing a wide range of dance styles. Ballroom and partnering experience is a plus, as is pointe work for female dancers. There will be open casting calls Jan. 22–23 in New York City. Rehearsals will take place in Southampton, U.K. The onboard rate is $4,299 per month for singers and $2,151 per month for dancers, with travel provided for all. Apply here!
ACTION THEMED MUSIC VIDEO
A hip-hop music video featuring a female protagonist infiltrating a residence and fighting off various henchmen to save the kidnapped recording artist is seeking talent for supporting roles. Male performers, aged 18–50, are sought to portray bearded henchmen, as well as a tattooed henchman. Talent must have dance or movement experience. Stage combat or stunt experience is a plus. There are additional roles for talent, aged 18–45, as bodyguards, gymnasts, and athletes. The video rehearses Jan. 26 in North Hollywood, California, and shoots Jan. 27–28 in Los Angeles. Pay is $150–$300, depending on the role. Apply here!
"THE WHOLE PICTURE"
Nonunion male and female talent, aged 35–55, are wanted for featured principals in "The Whole Picture," a web commercial for an insurance company. The production will shoot Jan. 16 or 17 in NYC. Pay is $500 for the session fee, plus an additional $500 usage fee if used. Apply here!
YOUTUBE PRODUCT VIDEO SHOOT
A Youtube product shoot is currently seeking talent, aged 18–50, to portray a fitness instructor, a saxophonist, and more. Video reels are a plus for all roles. The production shoots Jan. 17 in Babylon, Long Island, New York. Pay is $150 per person, plus meals provided. Apply here!
Want to see even more gigs? We've got 'em in our Backstage casting calls!