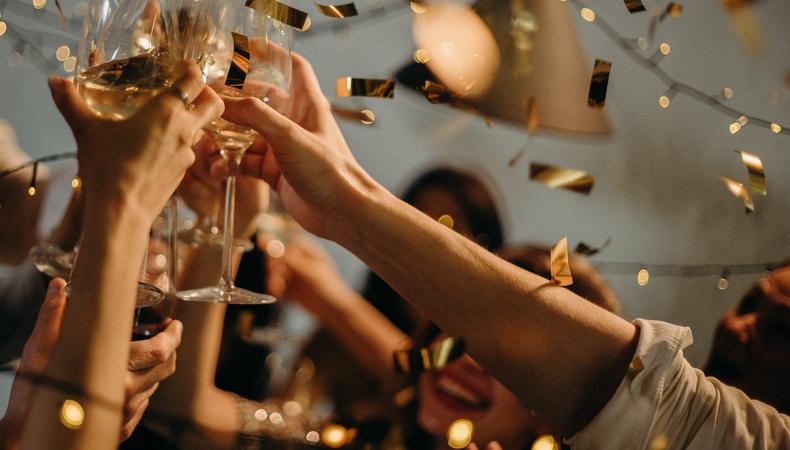 There are lots of incredible roles on the stage and screen available right now in New York City and the Northeast. "Marry Me," the new feature film starring Jennifer Lopez, needs background actors. Also, a production of the musical "Sister Act" is looking for talent, a New Year's Eve Fox special wants dynamic duos with good stories to play fun games, and more!
FOX NYE SPECIAL
The Live from Times Square-New Year's Eve special broadcast on Fox is looking to feature dynamic talent on the show. The special is hosted by Steve Harvey and Maria Menounos, and needs duos with exciting stories to compete in fun games before the ball drops. The show is looking for couples, best friends, and parents with children. Shooting will take place on Dec. 31 in NYC. Talent will be paid $100 per person. Apply here!
"MARRY ME"
The feature film "Marry Me," starring Jennifer Lopez ("Hustlers") and Maluma, needs talent, aged 18–30, to play high schoolers. Shooting will take place in NYC with exact dates TBD. SAG-AFTRA rates apply to members. Nonunion pay is TBD. Apply here!
"FRIENDS" BOSTON POP-UP EXPERIENCE
The "Friends" Boston pop-up experience is seeking trained dancers, aged 18 and older. The experience needs to fill shifts for New Year's Eve and New Year's Day, where dancers will teach guests a partner dance called "The Routine" from the New Year's Eve 1999 "Friends" episode. Public speaking skills are required. Previous teaching experience and being a fan of the show is preferred. Shifts are available on Dec. 31 and Jan. 1 in Boston, MA. Talent will be paid $550 per shift. Apply here!
Everything You Need to Know About Auditioning
"SISTER ACT"
Paper Mill Playhouse is casting talent to join the cast of their production of the musical "Sister Act." The show follows disco diva Deloris after she is placed in protective custody in a dying convent. The production wants black female talent, aged 25–35, to play Deloris, white female talent, aged 45–55, to play Mother Superior, and more. An open casting call is being held in NYC on Dec. 19. Rehearsals start on March 9, 2020, with a run from April 5–26, 2020, all in NYC. Talent will be paid $600 per week. Apply here!
"CHASING THE RIVER
Chain Theatre's production of the play "Chasing the River" is seeking talent to play principals and supporting cast. The show is about Kat, a young woman recently released from prison, seeking to make peace with her past. The production wants Latino or Hispanic male talent, aged 25–35, to play Kat's high school sweetheart, white male talent, aged 40–50, to play Kat's father, female talent, aged 50–60, to play Kat's aunt, and more. Rehearsals begin on Jan. 2, 2020, with a run from Feb. 7–22 at the Chain Theatre in NYC. Talent will be paid a stipend of $600. The show has applied for an AEA Showcase. Apply here!
"HIDDEN GUARDIANS"
An urban fantasy web series, "Hidden Guardians," is looking for Indigenous Peoples female talent, aged 20–30, for a supporting role. The show is about four women who are gifted powers by an ancient goddess. The show wants talent to play Emery, a mysterious woman with charisma, special powers, and a mission of revenge. Rehearsals start in April with shooting taking place in May in New York. Talent will be paid $125 per day. The production is applying for a SAG-AFTRA New Media Agreement. Apply here!