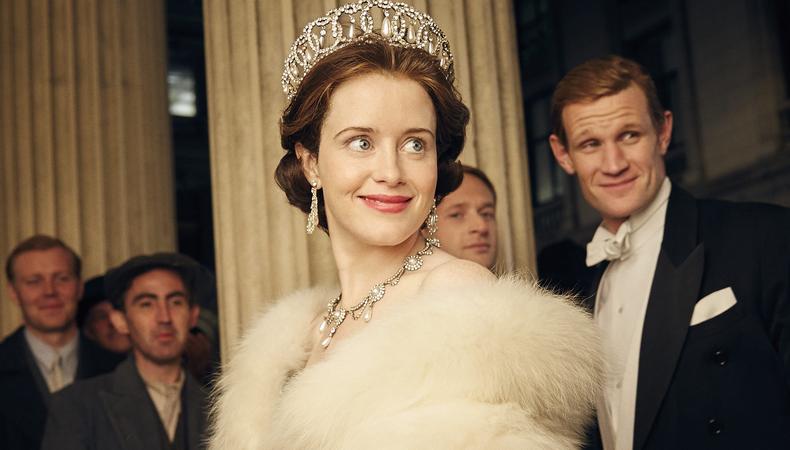 As Netflix continues to expand its global reach, the mega streamer is beginning to feel the pushback from homegrown UK institutions, including the BBC.
Director general Tony Hall attempted to pull back the curtain on the platform's highly publicised lack of data in regards to its viewership, citing a "nationally representative survey" that stated only seven million UK viewers watched The Crown over a 17-month period, in contrast to the 17 million viewers racked up by the Bodyguard finale alone. Hall went further by underlining that the Bodyguard was made on a vastly smaller budget – as was Luther, another BBC show that beat The Crown for viewers according to data.
While the BBC recently announced the release of their own streaming service, Britbox, in partnership with ITV, Netflix, has a head start with blockbuster UK-made shows including Sex Education, starring Gillian Anderson and Asa Butterfield, and The Crown, with recent Oscar winner Olivia Colman replacing Claire Foy as the Queen. Netflix has 139 million paid subscribers in over 190 countries, and has transformed the industry over the past decade. It won 23 Emmys last year and this year won four Oscars including best director for Alfonso Cuarón and his black-and-white foreign language film Roma.
In comparison, Richard Madden took home the Golden Globe earlier this year for his turn on Bodyguard, and Idris Elba won the Globe in 2012 for Luther along with several Emmy and SAG Award nominations. Netflix, of course, continues to pull in top-tier talent, including Elba and shows no signs of slowing.
READ: Why Is Netflix so Successful?
Of course, the BBC remains a stalwart UK institution, and Hall argues that public service broadcasters like the BBC provide distinctly British content that others would be unwilling to produce. Yet this is belied by the clear commitment Netflix is making to UK production. We reported last year that the streaming giant is hunting for a permanent UK production base to deliver on a staggering original-content budget that has just grown to £9bn. Furthermore, they are playing a long game, with shows such as Sex Education displaying an impressive willingness to invest in local training schemes. All of this is, of course, great news for UK actors and production workers, coming against a backdrop of a booming screen industry and major production investments by Sky TV, Rebellion and others.
But it means a more crowded market for the BBC. Unlike Netflix, the publicly funded broadcaster commits to levels of transparency that have become a stick to hit it with. All talent and staff at the corporation earning over £150,000 a year now have their salaries published, a clear advantage to their competitors, who have no need to justify to the public what they are paying to their biggest names. And until this spat, Netflix were able to maintain a dignified silence while the BBC slogged it out with ITV and Sky in the ratings war.
Hall argues he's taking aim at Netflix because the BBC faces an inbuilt disadvantage. As reported in the Guardian, he said: "The landscape in which we operate has changed beyond all recognition over the past decade. But our regulation has stayed largely the same."
In fact, the BBC faces an existential threat. Thanks to a disastrous decision by the Competition Commission to scupper their 2009 attempt to create a streaming service along with ITV and Channel 4, the field was left wide open to Netflix, and this has created a new reality that threatens the public funding model. How does one compete with a global player with seemingly unlimited funds?
Yet the row over The Crown's viewing figures is timely and healthy. There is something very 2019 about discovering a reality that is less than one had been led to believe. Not surprisingly, though, Netflix has countered that it did not recognise the seven million figure, adding that it was not official.