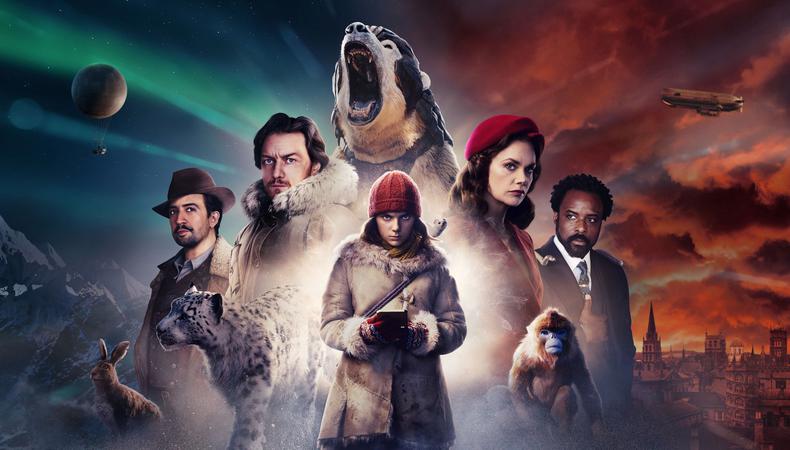 International demand for British television drama and talent continues to hit new heights, according to new research from producers' alliance Pact.
Pact's latest report shows that 2019/20 was another record-breaking year for UK TV exports, generating £1.48 billion ($2 billion), a 6% year-on-year increase.
The research underlines how the TV drama sector, in particular, has been buoyed by global demand from streaming services for high-end shows such as His Dark Materials, The War of The Worlds, The Feed, and Dracula.
Scripted drama was the key driver of international exports for UK television companies, accounting for 48% of all export revenue. Factual programming, by comparison, achieved a 28% share.
The USA remains by far the most important market for UK television exports, contributing £466 million ($624 million) or 32% of all revenue in the 2019/20 financial year.
Chernobyl is one example of a British-made success story in the US market. Produced by Sister Pictures for Sky and HBO, the nuclear disaster drama scooped 10 Emmy awards last year.
Looking for your next TV role? Check out our UK castings
France (£102m/$137m), Australia (£98m/$131m), Canada (£80m/$107m) and the Nordics (£77m/$103m) complete the top five international markets for British programming.
Other key export markets include Germany, China, Italy, South Africa, and New Zealand. China was identified by Pact last year as a market with growth potential and revenues there increased by 25% to £40m ($54m).
Streamers drive appetite for content
Streaming services are helping to drive up demand for British drama as they compete for standout content. The Pact research found that sales of finished programming to SVODs (subscription video on demand) services increased year-on-year, and not just to big names such as Netflix and Amazon.
Lionsgate-owned StarzPlay, for example, has expanded aggressively internationally, acquiring shows such as Baptiste, Les Misérables, and The Dublin Murders for multiple markets. GloboPlay, meanwhile, has become a significant buyer in Brazil, purchasing premium drama such as Cheat, MotherFatherSon, and Dark Mon£y. Local Spanish SVOD service FilmIn has bought Brassic, Back to Life, and Summer of Rockets.
The report also showed how premium UK drama is being acquired by a diverse mix of buyers around the world. The Feed, for example, sold to SBS on Demand in Australia, Amazon Prime Video in Brazil, Canada, Mexico and the US, to Bilibili in China, and to StarzPlay in France, Germany, Italy and Spain.
The report's figures are largely based on sales before Covid-19 lockdowns began in March. Many UK drama productions have been delayed as a result, although shooting has restarted on many.
Pact said that sales of older library shows have picked up as a result of production delays, with feedback from UK distributors highlighting increased demand already.
Looking ahead to 2020/21, Pact says that China and Latin America are again predicted to offer opportunities as well as expected continued growth in the USA.
Pact CEO John McVay says: "British TV content – and in particular drama – continues to be attractive to a global audience. The quality of UK production is admired around the world and this is evident from these record figures."
Outlook is good despite Covid
Many within the UK industry say the outlook next year for drama production is good, despite the Covid-19 pandemic. Many expect budgets to rise, amid competition for stand-out drama shows. Key funders such as commercial broadcasters like ITV and C4 were hit hard in March by the downturn, but Covid-19 has not turned into the cataclysm for them that was feared at the time. Money that could not be spent this year will be allocated to projects for next year. C4, for example, recently said that it will increase its budget "massively" next year as the ad-supported broadcaster rebounds following Covid-19.
Channel 5 has also pushed into scripted in a meaningful way, buoyed by the success of its revival of vet saga All Creatures Great and Small which launched with 5m viewers – making it the broadcaster's second-best homegrown programme ever, behind Celebrity Big Brother.
The BBC, meanwhile, has been home to two of the year's most talked-about dramas, youth-skewing Normal People and I May Destroy You. Younger viewers are an important focus for new director-general Tim Davie, to counter streamers such as Netflix, and he has indicated that drama will benefit as the corporation seeks to have "more impact by making less."
The streamers, buoyed by their success during the Covid-19 pandemic, are continuing to invest heavily in UK produced content. Netflix pledged to spend $500m (£400m) on new British content in 2020, in an attempt to build on the success of series including The Crown, Black Mirror, and Sex Education. Recent UK greenlights include Harlan Coben's Stay Close from Red Productions, following in the footsteps of Coben's The Stranger and Safe.
Amazon, meanwhile, is after high-impact shows that can really resonate with UK viewers. The streamer's upcoming slate includes The Power from Sister Pictures and Wild Mercury-produced thriller The Rig, set on a Scottish oil rig.