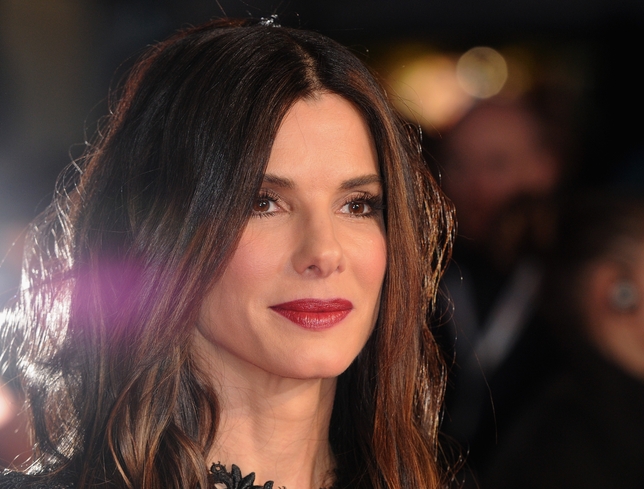 It's been an incredible year for Backstage, as we've gotten the chance to talk to many talented actors, who've all had great advice for our readers.
From simple things like being prepared and trusting your instincts, to just not being an asshole (actual advice from David Cross), every tidbit is valuable, and every tidbit—we hope—has served you well, and helped bring you professional success in 2013.
Though the following pieces of advice were gathered over this year, their lessons are timeless. Let them stay with you in the new year as you continue to persevere and work toward your acting dreams!
1. Write what you want to perform, from "Girls" creator Lena Dunham.
Dunham talked to Backstage back in January about her hit show, and the advice she has for actors. As someone who consistently writes and stars in her own projects, she said "I would encourage people who feel like they have something to say or something to write, to write parts for themselves, because I think it can be a very liberating thing for actors."
2. "Don't listen to what the world tells you," from Judith Light.
The Tony winner talked to Backstage in March, offering her two cents for today's actor. "Don't listen to what the world tells you about what your career should be. Listen and look for what's placed in front of you and always try to find a way to see the positive."
3. Be cautious, from "Pippin" star Matthew James Thomas.
In March, Thomas told Backstage that even when he gets a part he likes to remain cautious. "I have this thing whenever I get that phone call, I get this initial rush of yes, which is amazing, and then all of sudden, I'm like, 'But wait, is it going to happen?' Instantly. Even now, I'm still like, I can't believe it. I still can't believe it. I never really believe it until I'm onstage performing, and even the next day and the next day, same as 'Spider-Man.' I was always like, 'This is amazing.' It could go away in a flash. I like to keep myself prepared just in case. Maybe it makes me insane. No, it does make me insane. But whatever."
4. Don't wing it, from "Scandal's" Dan Bucatinsky.
The "Scandal" star told Backstage in March that in terms of auditioning, one thing is key—being prepared. "Good preparation is the best way to feel that confidence when you walk in a room."
5. Work for what you want, from "Vanya and Sonia and Masha and Spike's" Billy Magnussen.
The Broadway star told Backstage in April that if you really want something, you should just go for it. "I really think you can manifest your dreams. You can manifest your destiny. If you want something hard enough and you're willing to work for it, I think you can get it. I truly believe that."
6. Work on your craft, from "American Buffalo" actor Freddy Rodriguez.
Known for his roles in "Planet Terror" and HBO's "Six Feet Under," Rodriguez told Backstage, during an interview in April about David Mamet's "American Buffalo," that he thinks establishing a solid foundation is key. "Get really, really good so that when people say your name, your name is associated with quality, with integrity."
7. "Don't be an asshole," from David Cross.
In April, the comedian actor recounted to Backstage a few auditions he went to with a bad attitude. "My response to me would have been like, 'Why are you wasting my time by even coming in?' That's the advice I would give myself if I could go back in time: Don't be an asshole. Don't go in with this attitude. Just stay at home."
8. Don't worry about nerves, from "Veep's" Sufe Bradshaw.
In May the "Veep" star told Backstage that she still gets nervous all the time when auditioning, because you never really know what casting directors are looking for. However, she thinks those nerves make her a better actor. "I think actors—the good ones—are always going to have a little bit of that nervousness going in because it keeps you fresh and it keeps you on your toes and lets you know you're alive," she said.
9. Embrace the moment, from "Scandal'" First Lady, Bellamy Young.
Young plays Mellie Grant, the First Lady on ABC's "Scandal." She told Backstage in May, that as a series regular, you just need to embrace the moment. "If you don't know what's coming, you can't comment on what you're doing as you're doing it so it allows you the freedom to be really present and really guileless in what they're giving you this week, even though what you get next week might contradict it."
10. Be as genuine as possible, from Dave Franco.
The youngest Franco brother starred in "Now You See Me" where he plays a magician who uses magic to rob banks, alongside Jesse Eisenberg, Woody Harrelson, and Isla Fisher. Franco told Backstage in May that he tried to learn as much magic as possible for the movie. He even learned how to slice a banana in half by throwing a playing card. "I don't know if that's something to be proud of, but I spent hours on end, over a span of months, learning how to do that. And I will probably never use it again in my life until I have kids. I wanted to learn as many of these tricks as I could because I wanted there to be as much real magic in the movie as possible," he said. "I didn't want them to have to use CGI."
11. Let the bad times go, from Kit Harington.
The "Game of Thrones" actor talked to Backstage in June, and recounted an audition that he knew immediately he had messed up. He said, "But there's nothing you can do, you just have to throw it away and say, That one's gone."
12. Find the parts of yourself in your character, from "The Office's" Jenna Fischer.
When she spoke to Backstage about her role in the play "Reasons to Be Happy" in June, she said, "That's usually the first thing I do when I'm approaching a character. I look for all the ways we're the same, and then the ways that we're different. I just try to imagine how I would be different, given those circumstances."
13. Trust your instincts, from "Breaking Bad" actor Laura Fraser.
The star who played Lydia on AMC's beloved series told Backstage in August, "I just trust my instinct and if I don't respond to something, then I just don't audition for it, because there's no point. It would be half-hearted and I've wasted my time and wasted everybody's time. And the competition is so fierce that unless you're actually into something, there's no point."
14. Don't try to control an audition, from "Boardwalk Empire" star Christiane Seidel.
In August, the actor told Backstage that being confident and not taking things personally is key when you're auditioning. "Casting directors might know the moment you walk in that you're actually not right for one part, but perfect for another. The most important thing is to be as prepared as possible, go in the room, and do your work. You have no control over them. Just come in as who you are, and if you're called back, return and do the same thing. Don't go off track. That's what they're really looking for," she said.
15. Connect to the character, from Abigail Breslin.
In October, the actor best known for starring in "Little Miss Sunshine" discussed her first horror movie, "Haunter." Breslin said that connecting to her character was key. "One of the things that I've learned is to always make sure that when you do something, you really connect to it, because if you don't have a real strong connection to the character that you're playing, I don't think that it really turns out as well as when you do."
16. Learn from your experiences, from Dulé Hill.
From "The West Wing" to "Psych" to Broadway's "After Midnight," the star tries to learn from everything he does. He told Backstage in November, "It's always an education. Every time you step on the stage it's an education because you learn something new about yourself, you learn something new about your art form, and you learn something new about how to clearly express the message you're trying to relay."
17. Learn about the business, from Omar Dorsey.
The "Eastbound & Down" star chatted with Backstage in November about moving on from his role on the show, and his advice for actors. Dorsey stressed knowing the business and said, "I have a grasp of the craft and I have a grasp of the business also."
18. Stay calm and appreciative, from "Black Nativity" director, Kasi Lemmons.
In November, Backstage discussed the new film "Black Nativity," loosely based on the 1960s Langston Hughes musical. Lemmons shared this piece of advice: "Don't melt down. You've got to stay sane and stay cool, and be nice to your crew, and thank everyone and be grateful. Show gratitude and appreciation."
19. Don't give up, from "Once Upon a Time" star, Michael Socha.
"The only thing I can say is keep doing it," Socha told Backstage in December. "I've been told 'no' so many times, and if I'd have just gone 'oh, fuck this, I'm not doing this anymore!' I wouldn't be here now, working on a brilliant show with excellent people and having this opportunity."
20. Don't be afraid of things that are new and different, from Sandra Bullock.
The "Gravity" star told Backstage in December, "You have no idea what you're capable of until you're put in a situation where you have no choice and you have to dig into yourself."
21. Never underestimate the value of education, from Haley Joel Osment.
In December, Osment told Backstage that despite having started his career early and becoming successful at a young age, he still felt the need to go back and further his acting education. "I went to the experimental theater wing at NYU, so it was a lot of things that were just completely different from acting in film. There's this whole spectrum of theatrical technique that was useful for film, but was not exclusively for on-screen acting, so I felt like it was valuable training."