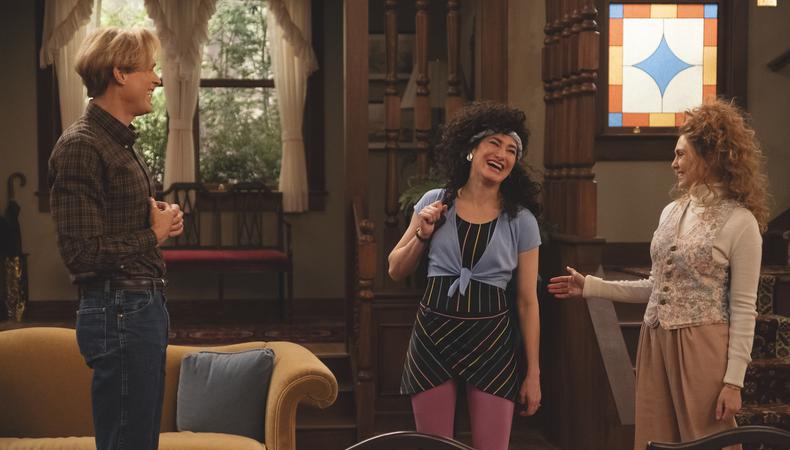 As the best of television's best vie for gold ahead of the 73rd Primetime Emmy Awards Sept. 19, we at Backstage are reminded of the fact that some of today's best-ever on-camera acting lives on our small screens. Now we're reminding you, too! Read on for your 2021 Emmy voting guide to the comedy, drama, limited series, and TV movie acting nominees.
OUTSTANDING LEAD ACTOR IN A LIMITED SERIES OR MOVIE
Paul Bettany, "WandaVision"
While he could never have known where the winding, 13-year, seven-feature journey his entrance to the Marvel Cinematic Universe as J.A.R.V.I.S. in "Iron Man" would take him, Bettany couldn't have asked for a better (supposed) send-off than Disney+'s astounding "WandaVision," which has him leaning into comedic beats across genres and time periods, showcasing a side of the dramatic performer that we haven't seen since his breakout in "A Knight's Tale."
Hugh Grant, "The Undoing"
It's impossible to discuss Grant on "The Undoing" without spoiling the ending; this is a murder mystery, after all. Centering Grant as husband, father, and potential cheater-liar-murderer Jonathan Fraser is more than just a clever bit of casting, given our collective fondness for his charmingly romantic roles. Grant capably walks the line between sympathetic and bone-chilling, causing us to second-guess ourselves right up until the series' final heart-pounding moment.
Ewan McGregor, "Halston"
Oozing fabulousness and charisma, McGregor's iconic fashion pioneer Halston is another convincing and compelling turn in a career full of them. Watching him onscreen, you get the sense that this is an artist who understands artistry at its core. Here a touch of sexy suaveness, there a glimpse of creative fire in his eyes—McGregor makes this titan of industry somehow both more familiar and unknowable.
Lin-Manuel Miranda, "Hamilton"
Nobody has more fun onstage than Miranda as the titular "$10 Founding Father" in the filmed version of Broadway's most revolutionary musical of 2015. Whether resolving to publicize his way out of America's first sex scandal or rap-battling with Thomas Jefferson in a Cabinet meeting, the composer-lyricist-star suffuses Alexander Hamilton with an infectious joy that translates both in the theater and in your living room.
Leslie Odom Jr., "Hamilton"
To anyone who missed this Tony winner's daring, nuanced, awe-inspiring turn as the Founding Fathers' would-be villain, it's now watchable on Disney+; don't wait for it. Odom's Aaron Burr is conniving, sure, but there's so much more: tenderness, desperate ambition, and heart-wrenching repentance. Amid the audiovisual fireworks of "Hamilton," Odom elevates the dynamics onstage with almost Chekhovian nuance, making Burr the show's highlight.
OUTSTANDING LEAD ACTRESS IN A LIMITED SERIES OR MOVIE
Michaela Coel, "I May Destroy You"
The range that Coel taps into to deliver a story inspired by her own sexual assault on this follow-up to her series "Chewing Gum" is nothing short of heroic. Her Arabella is equal parts frightened and frightening in the complex aftermath of her rape. Watching Coel disentangle her character's pain from the power it has unearthed within her makes for some of the year's best TV.
Cynthia Erivo, "Genius: Aretha"
First a scientist, then a painter, and now a singer-songwriter: National Geographic's "Genius" series shines its most illuminating spotlight yet on Aretha Franklin, a woman worthy of the titular label. Exhibiting genius-level on-camera instincts herself is Erivo, inhabiting Franklin's regal presence, fabulous outfits, and soulful vocals with aplomb. As is obvious by this point in her meteoric career, Erivo can always be counted on to deliver.
Elizabeth Olsen, "WandaVision"
The MCU hasn't traditionally been known to give its female heroes the emotionally rich and textured material they deserve, but we're hoping Disney+'s "WandaVision" (and "Black Widow," for that matter) signals a turning point—if only because it means we'll see more of Olsen's raw-nerve performance as grieving, all-powerful witch Wanda. It's one of the year's very best.
Anya Taylor-Joy, "The Queen's Gambit"
As much a character study in addiction as a chess prodigy's coming-of-age tale (and a gorgeously wrought period drama to boot), this Netflix hit owes a heaping sum of its success to SAG Award winner and rising star Taylor-Joy. Her skill at rendering Beth Harmon's growth shows physicalized acting at its finest, and every moment she levels those enormous eyes at her chess adversary or up at the ceiling becomes iconic.
Kate Winslet, "Mare of Easttown"
There is plenty of evidence that Winslet as the titular detective on "Mare of Easttown" is one of the greatest TV performances ever. Let's instead boil it down to a single noise: As we learn who really murdered Erin McMenamin, Mare's pain and the gravity of the moment escape her body as an involuntary yelp. That wordless sound may be the most real acting moment of the season.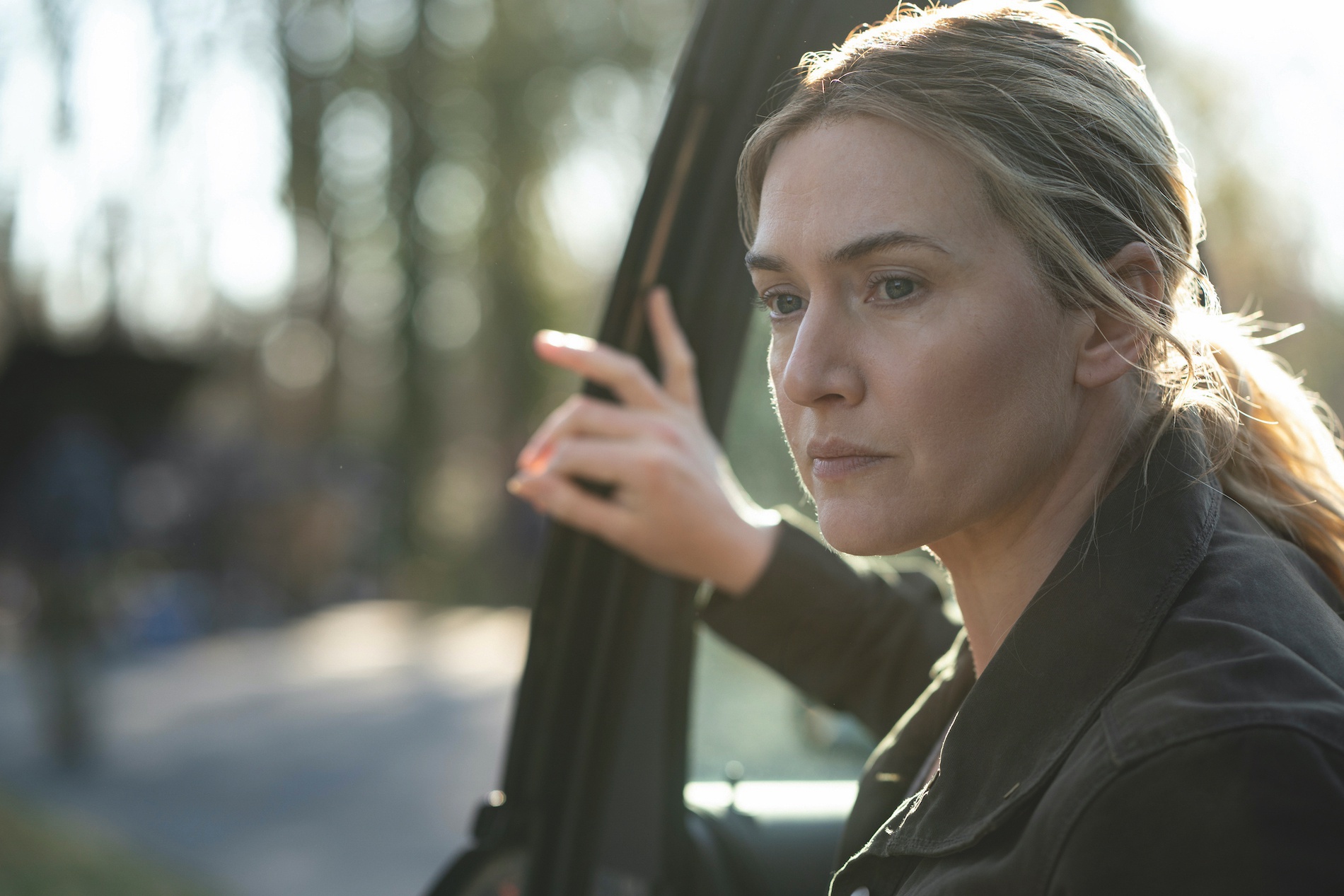 OUTSTANDING SUPPORTING ACTOR IN A LIMITED OR ANTHOLOGY SERIES OR MOVIE
Thomas Brodie-Sangster, "The Queen's Gambit"
Undeniably grown-up, and a departure from anything we've seen from him before, Brodie-Sangster's portrayal of Benny Watts signals a new high point in the former child star's career. A foil, coach, and eventual friend to Taylor-Joy's Beth throughout "The Queen's Gambit," he brings hints of touching humanity to this story's bad boy of chess.
Daveed Diggs, "Hamilton"
One of the highlights of 2020 echoed the fervor of Broadway in 2015: With the arrival of the filmed "Hamilton" to Disney+, homebound fans of Miranda's game-changing musical could watch (and rewatch and rewatch) the stage production's impossibly talented original cast. Diggs' Tony-winning turn as both the fearless Marquis de Lafayette and the swaggering Thomas Jefferson is the quintessential example of a tour de force.
Paapa Essiedu, "I May Destroy You"
Channeling Coel's trademark mix of humor and heartbreak, Essiedu adds to the nuance of "I May Destroy You" as a quintessential supporting actor. He brings a grounded presence to Kwame, a gay man exploring the line between sexual liberation and exploitation in one of the series' most intriguing subplots. His performance makes us ask: Could Kwame please get a spinoff?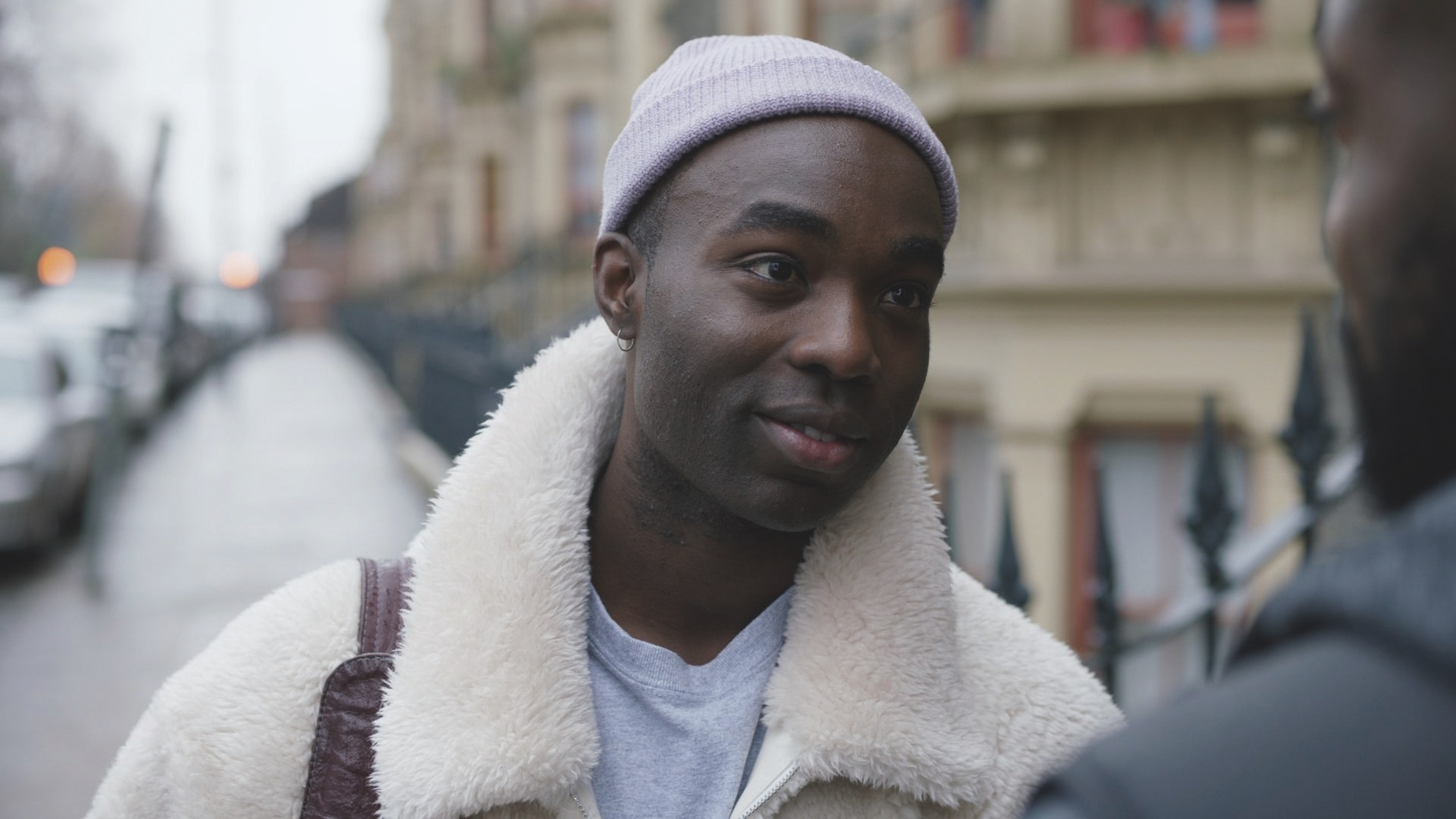 Jonathan Groff, "Hamilton"
An arched eyebrow. A pouty pursing of the lips. Groff's King George III gets the biggest laughs in "Hamilton" because he reins in the theatrics and reigns over his "loyal, royal subjects"—the putty-in-his-hands audience hanging on his every decree. The hint of crazed danger bubbling underneath it all makes his scene-stealing performance a study in impeccable comic timing.
Evan Peters, "Mare of Easttown"
After a decade of reliably stellar work on the small screen—especially in the Ryan Murphy TV-verse—Peters' turn as smitten detective Colin Zabel finally notched him his first Emmy nomination. His half-smiling, prodding delivery of the line, "How do you know what I want?" is sweetness matched with despair, knowing the character's fate that soon followed.
Anthony Ramos, "Hamilton"
"I may not live to see our glory." Ramos delivers emotional knockouts in portraying not one, but two, of the major deaths in "Hamilton." With fierceness, comedic timing, and just a few lines, he endears us to emancipator-revolutionary John Laurens. And as Philip Hamilton—Alexander's son, shot dead in a duel—he's outright devastating. Before "In the Heights," this pair of 2015 performances proves that Ramos was already a star.
OUTSTANDING SUPPORTING ACTRESS IN A LIMITED OR ANTHOLOGY SERIES OR MOVIE
Renée Elise Goldsberry, "Hamilton"
Is there anything Goldsberry can't do? Between her goofy haughtiness on "Girls5Eva" and this reminder of her Tony-winning prowess onstage, Hollywood should be banging down her door with opportunities. Goldsberry turns Alexander Hamilton's whip-smart sister-in-law into a feminist icon: In her staggering showstopper "Satisfied," the diva alternates between belting, operatic singing and spitting some of the sickest rap verses in the show, keeping the emphasis on Angelica Schuyler's inner ache.
Kathryn Hahn, "WandaVision"
Her performance on "WandaVision" had many claiming we're in the midst of the Hahnaissance; but real fans have known for years that Hahn is one of the best actors around. As first nosy neighbor Agnes, then sinister sorceress Agatha Harkness, the stalwart performer gives us everything and more: camp, melodrama, sci-fi action, and her own Emmy-nominated theme song to boot.
Moses Ingram, "The Queen's Gambit"
Ingram served as the emotional heart of "The Queen's Gambit," her appearances as the teenage and adult Jolene bookending this coming-of-age story. With just a handful of scenes, the actor convincingly demonstrated genuine emotional growth and maturity—no small feat for someone making their TV debut. Plus, has there ever been a lovelier, more tender delivery of the racial epithet "cracker"?
Julianne Nicholson, "Mare of Easttown"
"My Ryan! My Ryan!" Spoiler alert: If you watched "Mare of Easttown," you know that Nicholson's Lori Ross ultimately shouldered much of the series' emotional impact; it required the actor to mine unimaginable, devastating depths. It's no wonder that Nicholson was specifically selected by executive producer–star Winslet for the role. We'll be thinking about that car scene many TV seasons from now.
Jean Smart, "Mare of Easttown"
"I'm sorry I'm not more maimed for you," Smart's Helen Fahey says to her daughter as she's wheeled into an ambulance. A moment later, when Winslet's Mare asks if she'd like to be accompanied to the hospital, the sincerity in Helen's "yes" exemplifies the magic of this "Mare of Easttown" performance: a one-two punch of hilarious, heart-rending messiness that ultimately defines a family.
Phillipa Soo, "Hamilton"
As Eliza Hamilton née Schuyler, Soo gives voice to a little-known aspect of the American narrative: our Founding Mothers. With charismatic dignity and the most impassioned of vocal performances, the actor lends Eliza as much strength as heart—all while avoiding melodrama, sentimentality, and the clichés of the worrying wife. You'll get scorched during her intimate ballad "Burn."
This story originally appeared in the Aug. 19 issue of Backstage Magazine. Subscribe here.
Looking for remote work? Backstage has got you covered! Click here for auditions you can do from home!