"In the Envelope: The Actor's Podcast" features intimate, in-depth conversations with today's most noteworthy film, television, and theater actors and creators. Full of both know-how and inspiration, "In the Envelope" airs weekly to cover everything from practical advice on navigating the industry, to how your favorite projects are made, to personal stories of success and failure alike. Join host and Awards Editor Jack Smart for this guide on how to live the creative life from those who are doing it every day. This episode is brought to you by UCLA's Professional Programs at the School of Theater, Film and Television.
"I'm in a state of newness probably every day," says Cynthia Erivo in her remote "In the Envelope" interview. "I'm always having to learn, I'm always having to re-center. Because if it was always like I'm walking on a wonderful, even floor, I wouldn't learn anything. If it feels like I'm slightly walking on a tightrope every time, having to rebalance myself, then that's where the learning comes."
Staying aware that such "newness is around the corner" makes you ready to roll with the punches and rise to meet life's challenges, Erivo adds. "That makes you prepared, just knowing that it might happen."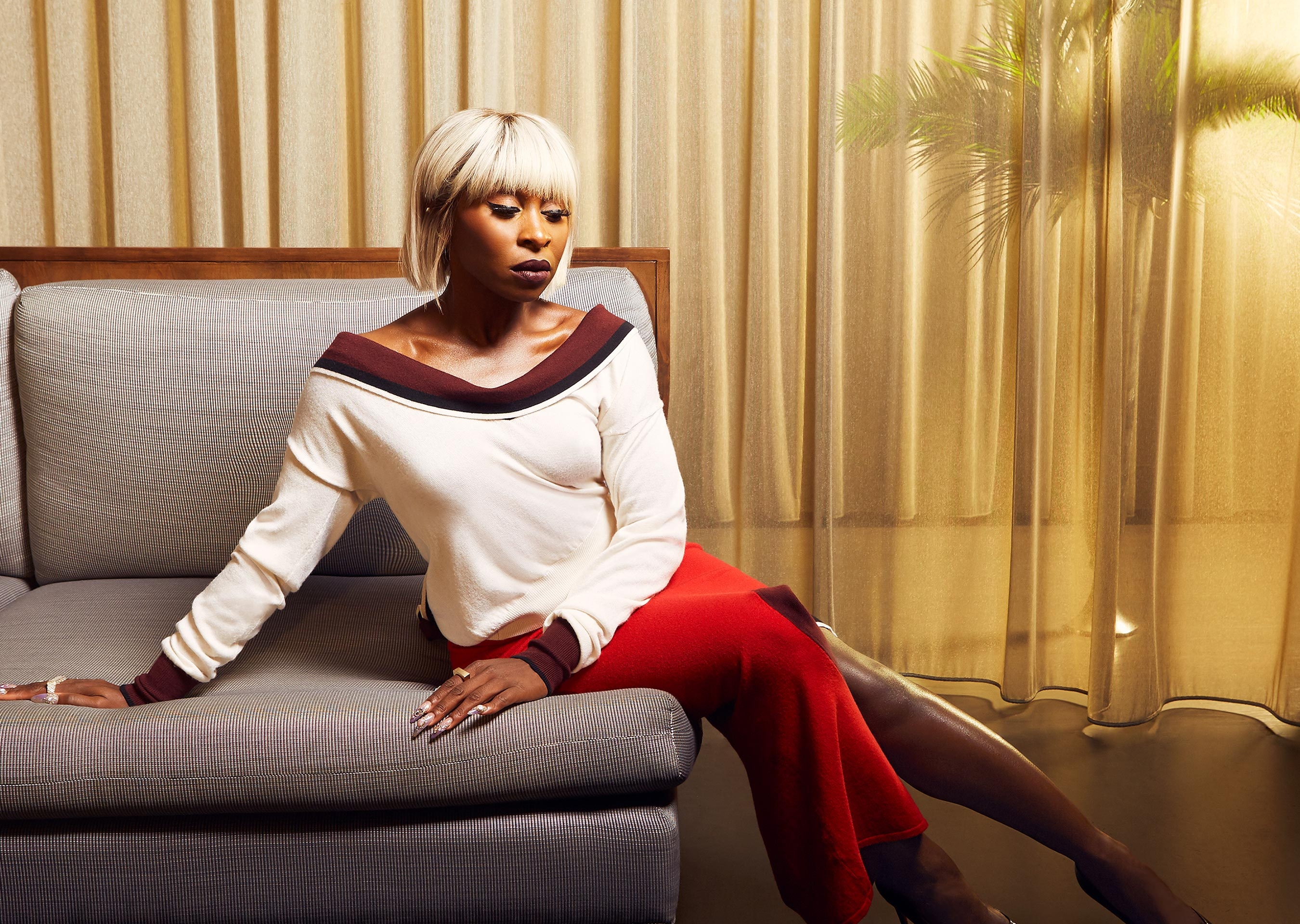 Cynthia Erivo: An Education
The stage and screen actor has found newness at every turn during her career whirlwind of the last five years. Born and raised in South London and trained as an actor at the Royal Academy of Dramatic Art, she worked in British television and theater for a few years before hearing about the Menier Chocolate Factory's revival of "The Color Purple" and becoming, for reasons she still can't explain, obsessively focused on booking the role of Celie.
"I do believe that words have power," she tells Backstage. "When you speak something in your life, you're allowing the universe and God and whoever you might believe in to know that you are ready for whatever else is to come." Playing Celie in London, leading the production's Broadway transfer, winning the 2016 Tony Award for leading actress in a musical, and her meteoric rise in Hollywood all resulted from Erivo daring to expand and evolve her dream.
"If you had told me when I was 15, 20 even [that] this is where I could be, I would have been like, 'OK. Hilarious. Thank you. Thanks for thinking that for me.' Because you just don't know." And for Erivo, not knowing is part of the fun.
So what is it like to be living that dream now, after a big-screen debut in Steve McQueen's "Widows" opposite Viola Davis, a star turn in Drew Goddard's "Bad Times at the El Royale," and leading actress and original song Academy Award nominations for playing Harriet Tubman in Kasi Lemmons' "Harriet"? "I'm in the middle of this dream that I was asking for and navigating that," she says. "For me, the next thing is to be able to be a person that creates material not just for myself, but for other people to be in. I want to create platforms for people to showcase them. I want to be able to make space for other women of color."
Erivo offers plenty of advice for her fellow working actors and singers, including how to navigate the uncertainty of a pandemic. "Reach out to the people you know that can help you. If you need the help, ask for help," she implores. "The advice I give to everybody is to ask for help if you need it because that's the only way you'll get it."
She also recommends listening to your body. "It really is about figuring out what you and your body needs, because it'll tell you," she says. "If you can be creative, be creative. If you want to work out, work out. If you're someone who's worked out consistently and you want to stop for a second, stop for a second!"
That last point is advice Erivo is taking herself. During this year's busy film awards season, she was promoting her performance as Holly Gibney on HBO's "The Outsider" (adapted from the Stephen King novel by Richard Price and produced by Jason Bateman) while also filming National Geographic's anthology series "Genius: Aretha" (as Aretha Franklin, developed by Suzan-Lori Parks and now delayed due to the COVID-19 pandemic). She's also produced and starred in the podcast "Carrier" and continued to write music throughout it all.
How she's approached all this varied work in such a short span of time leads to a detailed discussion of her process. "When you come across a character that's been played before or exists on paper," Erivo says, "I think the best thing to do is really to figure out who you see them as. How would you say these lines? What rhythm do you think they have in your body?" That's echoed in her thoughts on harnessing rhythm in acting, including through song: "Singing isn't necessarily just making sound and making things sound pretty. It's about telling a story even if you haven't written it."
To hear all this wisdom and more, tune into Erivo's interview at any of the platforms below. And subscribe for more podcast episodes featuring 2020 Emmy contenders!
Listen now on:
Looking for remote work? Backstage has got you covered! Click here for auditions you can do from home!