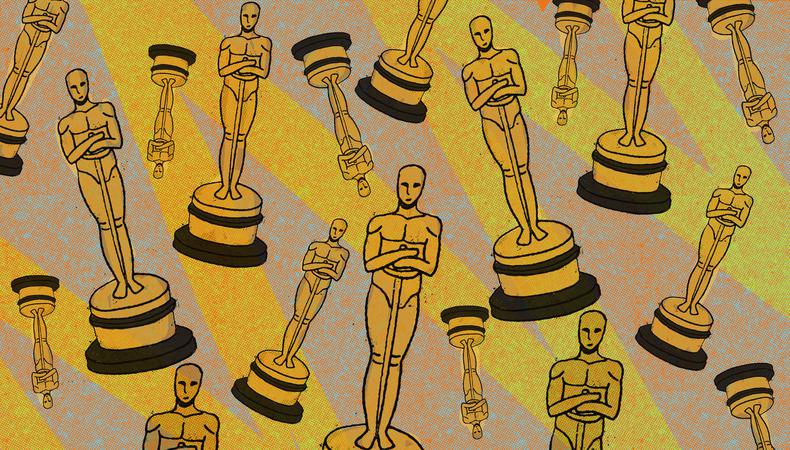 Want the inside scoop on all things awards? Welcome to Letter From the Awards Editor, our weekly series where Backstage's Jack Smart takes a look at the latest film and television news, industry trends, and awards projections that matter to today's working actor.
Dear Backstage reader,
The Artios Awards—the Casting Society of America's annual celebration of the forces that assembled the best casts in film, television, and theater, held just last night in Los Angeles, New York City, and London—have got me thinking about an industry trend that we at Backstage believe deserves more attention. There's a long unsung, behind-the-scenes aspect of the film industry, you see, that could and should be considered by its most prestigious award voters.
I'm talking, of course, about the possibility of an Oscar for casting directors. As much a skill as producing, and as much a craft as sound mixing, casting involves filmmaking know-how, distinct ingenuity, and a certain je-ne-sais-quoi gut feeling that takes years to hone. CSA's Artios Awards draw their inspiration from the Greek work "artio" meaning "perfectly fitted." There are practically no working actors at any level who don't owe their livelihood to a casting professional who saw their work in an audition room (or, more likely, many audition rooms), and took a chance on them, perfectly fitting them to a breakthrough role.
Isn't it about time the Academy of Motion Picture Arts and Sciences, standard bearers representing and honoring the best of the best of the filmmaking industry, included such a profession in their award categories? As my colleague, senior editor and guru of all things casting Elyse Roth, recently said to me, "All the actors get awards. Why not the people who put them there?"
Check out In the Room, Backstage's column dedicated to casting directors and their best advice!
And the idea of a casting Oscar prize isn't just a pipe dream of ours; recent developments point to the Academy coming around to the idea. Firstly, they created a casting branch in 2013, the most recently formed of 17 disparate groups specializing in each aspect of filmmaking. Alongside the writers, directors, and designers, most of which have a corresponding award category, there are currently 57 casting directors voting in the Oscars, according to CSA's website. Although casting isn't the only Academy branch lacking an award (did you know there is a marketing and public relations branch?), its addition to the roster seven years ago without a category is puzzling.
The next promising sign was the Academy's first bestowal of an Oscar, albeit an honorary one, on a casting director. As we reported way back in 2016, Lynn Stalmaster is responsible for the careers of countless A-list stars, and his deserving recognition felt long overdue, both for his individual achievements and for the profession he helped pioneer. It was around this time that the idea of a casting Oscar truly became a point of discussion within the industry.
And then there was BAFTA's decision just last year to include casting honors for both their film and TV awards. This makes the nominated casting directors of the 2020 British Academy Film Awards—from "Joker," "Marriage Story," "Once Upon a Time in Hollywood," "The Personal History of David Copperfield," and "The Two Popes"—the first to receive recognition from a major film awards group. As BAFTA Chair Pippa Harris said in a statement, "Casting is essential to the screen industries and vital in terms of promoting diversity and inclusion on screen." The Emmys, run by the Television Academy, added a drama casting category back in 1994 and a comedy one in 2000, recognizing then how instrumental CDs are to small-screen casts. There are now awards for reality and limited series casting, too. Now, with BAFTA, it could be the film world's turn. (The Tony Awards, too, ought to consider it for hardworking theater CDs!)
The Anatomy of Oscar Bait: What Types of Performances Win Actors Awards?
Finally, this past August gave us what could be a telltale sign, when AMPAS elected a new president: David Rubin, the casting director behind ensembles like HBO's "Big Little Lies" and "Sharp Objects" who was instrumental in partnering with the Teamsters in 2005 and creating a casting union. AMPAS as a whole should follow his lead and bring the undervalued figures of the industry that their current president represents into the fold.
Besides, actors love thanking the people responsible for their big break! Oscar producers are keen on getting viewers to tune in, and viewers tune in for award-winning stars, so doesn't it stand to reason they'd be curious about the people who initially made them stars?
Sincerely,
Jack
Some More Smart Stuff: