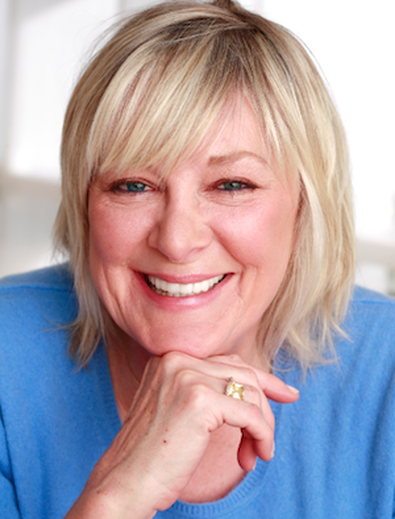 What do you need as an actor in today's competitive market? These are the nine marketing tools that will put you in the running for roles in all markets.
1. Headshot. You need one great photo or four "looks" for different markets in color. The four looks you'll need are as follows:
Personality Shot: This photos shows who you really are.
Commercial Shot: You should smile with teeth and wea bright, warm colors. (No black!)
Film/TV Shot: Be realistic. Who you could play in a daytime or primetime TV series or Film? This can be edgy, funny, racy, goofy, or dramatic—but must be full of character and your personality. It's important to know where you fit in because that's how you get hired! Some examples include compassionate doctor, tough lawyer, suburban mom, snotty teen, wealthy CEO, and brawny fireman.
Theater Shot: a serious headshot or three-quarter length.
2. Resume. Have it designed by a graphic artist and get the advice of a coach or mentor concerning the content. Have simple categories like theater, film, TV, training, education, and skills. Put personal stats at the bottom of the page. Have a small photo that contrasts your usual headshot so they can see your range and personality.
3. Business card. Have one designed with a photo on one or both sides. Have your name, phone, e-mail, and website listed. Don't add your stats or the words "actor," "performer," or "singer." Add your union affiliations.
4. Composite card (Comp card). If you want to work in commercial print, this is essential. Put four body shots on one side and a great headshot on the reverse with all your stats: height, weight, hair color, eye color, dress/suit size, shoe size, glove size, hat size. This tool is more about your body/image than about your acting ability.
5. Bio. Your bio should be four paragraphs listing your major credits, training, recent roles, and personal interests. You don't need this on a daily basis nor do you send it out often. You need to have one on hand for when you do get cast so it is ready to be put in a Playbill. Make sure it is in your press kit.
6. Demo reel. Your demo reel should be one to two minutes tops. It should show mini-clips of your best work as well as just moments where you look great or show your unique qualities. It all helps to sell you as a viable product. Remember it's not just about acting. Clips could be real guest episodics, feature films, or indie/student scenes as long as it's professional looking. If you can hire a professional to write, produce, and shoot a scene that really shows your type, you'll work sooner!
7. Website. Your website should include photos, resume, bio, clips, and possibly a blog. On your blog, you can talk about your life, what you love, what inspires you, etc. With all of the above, we have found that actors have better chance of getting representation and management. You will be giving your agent/prospective agent the tools they need to represent you properly so they do!
8. Marketing plan. Without a plan, you are going nowhere. You need to have definite goals, the right mindset, and a timeline—what you want to achieve within a reasonable schedule. This should include your own newsletter, e-zine, e-mail campaign as well as personal meetings and referrals to industry members.
9. A mentor. When you have someone in your corner, your career moves a lot faster. A mentor can keep you accountable, advise on everything from marketing tools to acing an agent interview and pick up the phone to refer you to top industry professionals!
As the founder and executive director of The Actors's Market, Gwyn Gilliss provides free monthly info seminars, agent/casting director interview tele-seminars, weekly marketing tips, as well as many coaching programs to help actors break into both the NY and L.A. industries. Gwyn has tremendous success with her private career coaching clients. More than 90 percent get agent representation launching their careers with performances in feature films, Broadway productions, and Emmy-award-winning primetime TV series, such as "The Good Wife," "White Collar," "Grey's Anatomy," "NCIS," "House," "Law & Order," "30 Rock," "Criminal Minds."
Email her to request a free 15-minute career session: coach@theactorsmarket.com.