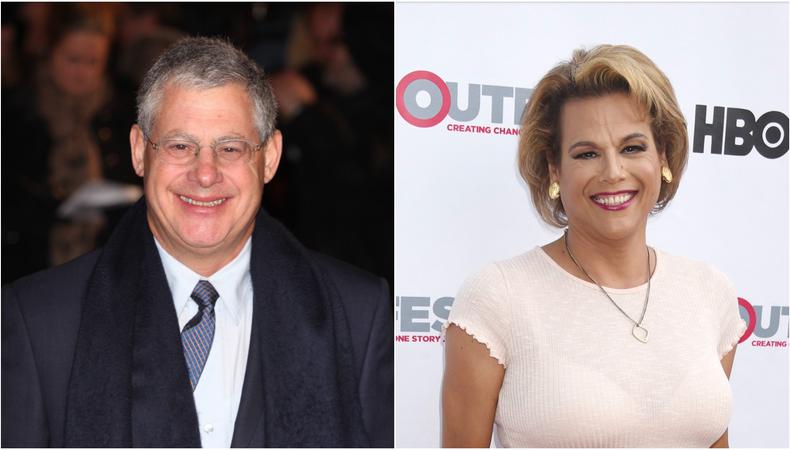 West End producer Cameron Mackintosh has sparked an uproar in the theater community after characterizing the casting of trans actors in classic musicals as "a gimmick." In response, many actors have decried Mackintosh's comments as transphobic, and a Trans March on Broadway has been set for Sept. 6.
According to The Telegraph, Mackintosh did not think a trans actor could play Mary Poppins in the eponymous musical (Mackintosh had produced the Broadway run of "Mary Poppins"). "You can't implant something that is not inherently there in the story or character, that's what I think," he told the U.K. outlet. "Just to do that, that becomes gimmick casting. It's trying to force something that isn't natural."
According to Mackintosh, it's better for creators to write leading roles for transgender actors, which he could see being widely popular. "There are a number of shows that deal with that, like '[Everybody's Talking About] Jamie' and things, not quite transgender, but people finding their true selves.... I think if the material for the piece requires it, and it's well done, that will be popularly embraced."
Mackintosh later clarified his comments, saying that he was misinterpreted. In a Twitter post, Mackintosh wrote, "I was recently asked by a journalist if I would consider making the character Mary Poppins (not the actor playing the role) a transgender woman. Unfortunately, my answer has been misinterpreted to suggest that I am opposed to casting a transgender performer playing the role. This is absolutely not true."
Mackintosh then apologized for his previous comments, saying, "Whether a person is trans has no bearing on their suitability for any role in any of my shows, including Mary Poppins, as long as they can perform the role as written." He also added, "Trans actors are welcome to submit and audition for any of my productions."
The theater community had a swift response: Tony and Emmy nominee Phillipa Soo of "Hamilton" tweeted: "Cameron Mackintosh's comments are hurtful, and wrong. Casting trans actors in traditionally cisgender roles is wonderful, and beautiful. Remember when only white dudes played all the roles in Shakespeare's time? Change and progress…it is a wonderful thing." Actors George Salazar and Rory O'Malley also posted forceful comments on Twitter.
Alexandra Billings—who is trans and made history last year after taking over the role of Madame Morrible in 'Wicked'—also posted a response. "I am an actor, Mr[.] Mackintosh, not a gimmick," she wrote on Instagram. "Suggesting there needs to be more roles and more plays for transgender artists, doesn't make you a revolutionary. It makes you human. It is simple common sense. We will create that space with or without your consent. And please try and remember that Trans people have been in theater for as long as there has been theater. We have been playing these musical roles in the theater for centuries. The only difference is, now we are becoming visible."
The Trans March on Broadway, created in response to Mackintosh's comments, was organized by actor and trans activist Sis, who said in a statement, "It's time to come together as a community and center trans bodies where they have been erased. With this march, my hope is to start the conversation so that we can better navigate gender identity within the entertainment industry. This is an announcement that we are here. You cannot erase us from the narrative that we are part of."
The march will take place at noon, and the location will be announced on 10 a.m. on Sept. 6, said Sis on Twitter.