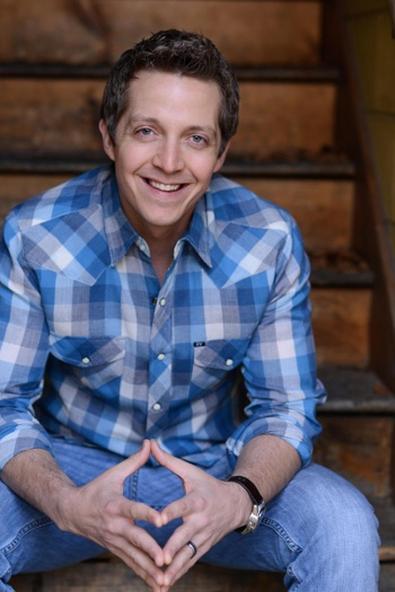 Now a 15-year industry veteran, Erik Lingvall, like many actors, moved to Los Angeles at 21 with dreams of being an actor—and no plans on how to make it happen. In the first six months, he says he learned "everything not to do, and now [my students] can make the most of my mistakes!"
After five years of making valuable missteps, the Atlanta-based Lingvall (winner of the city's Readers' Choice acting coach category) moved into film and television production, founded the Acting Camp (TAC)—helping parents and their actor kids steer their careers in the right direction—and became a coach.
"I didn't start focusing on instruction specifically until I got to Atlanta," he says of his decision to teach after moving from L.A. to the South (though TAC is based in Southern California). "I've worked with a variety of coaches, which became the catalyst to becoming an instructor for the last four years."
The current director of TAC, he started the program before meeting his wife and relocating to Atlanta after catching whiffs of the growing entertainment industry in the tax-incentivized state.
"At that time I really started to understand [Atlanta] was booming," he explains. "And now the market is growing quicker than anyone anticipated and there's a need for prepared, professional actors, and for a lot of actors to say, 'This isn't a hobby.' This is something that takes time and passion and energy."
To help foster that professional and passionate actor locally, he began helping with events and workshops at local acting studios, giving him additional experience, perspectives, and assets in different facets of the industry to later bring to his students.
"I've worked with casting directors, agents, managers—whether through workshops or events—and what that's done is given me a lot of professional practice," he says. "I take all those perspectives, bring them to my acting room, and ask, 'How do I apply these to my philosophy?' "
As an incentive for young actors, "I tell my parents [at TAC] if you get your kids in acting classes, you'll save so much money in therapy!" he says, jokingly. "In the acting classroom, we laugh, we cry, and sometimes we get awards for it! You just get to tap into that emotion."
For Lingvall, capturing that emotion in your character is about training hard so you're confident, remembering why you act in the first place, and letting yourself be vulnerable.
"No, we don't want perfection when we watch movies—we want human," he says. "[Ask yourself] how can you be real and be vulnerable in front of this camera? Vulnerability is one of the most underrated attributes in the industry; to be able to confidently do that, that's when the magic happens." —Briana Rodriguez
Inspired by this post? Check out our audition listings!