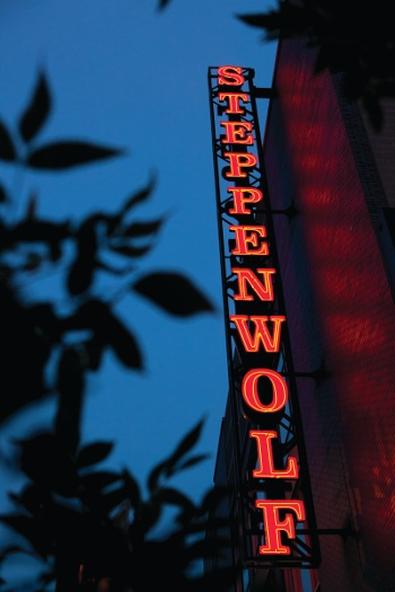 Whether you see your future taking place in the spotlight or behind the scenes, an internship at an established theater is the first step in beginning your career as a performing arts professional. Fortunately for stage-struck young adults, companies across the country offer opportunities to further your education and gain real-life experience.
The Shakespeare Theatre of New Jersey (Madison, N.J.)
This summer program offers students and early-career professionals the hands-on experience of working full-time alongside staff in departments such as directing, stage management, and props, as well as administration and general management, photography and media, and marketing. The number of interns each department accepts varies depending on the season's needs.
Manhattan Theatre Club (NYC)
Designed as a steppingstone toward full-time employment, the Paul A. Kaplan Theatre Management Program teaches interns about producing not-for-profit theater both on and Off-Broadway. Departments offering internships include marketing, company management, and casting, among others. Participants, who receive their own desk, computer, phone, and email account, work a full eight-hour day in addition to attending educational seminars. Perks include a weekly wage and free tickets to all MTC productions.
Pittsburgh Civic Light Opera (Pittsburgh)
With both administrative and production internships, the Civic Light Opera offers experience in areas spanning choreography, costume coordination, hair design, stage management, finance, and video production. Future teachers can apply for the education department's fun summer camp productions, where they assist the CLO Academy staff by providing stage management, helping with scenery, and collecting props. Participants receive a weekly stipend of $100.
Alliance Theatre (Atlanta)
Future teachers can apply for this Tony-winning regional company's education internship, which offers a variety of options. Opportunities include working in the classroom of the Summer Drama Day Camps as a teaching assistant, or helping to prepare and execute the Toddler Takeover, an "Arts Festival for the Very Young." Interns gain experience in customer service, house management, arts administration, and event planning. As a bonus, they have the opportunity to attend the various sessions at the theater's Educator Conference.
Steppenwolf Theatre Company (Chicago)
The Tony Award–winning Chicago theater offers summer internships in categories that range from development and fundraising to carpentry and video production. The three-month programs are unpaid but can go toward academic credit. The ensemble theater, whose membership includes Joan Allen, John Malkovich, and Laurie Metcalf, has presented the Broadway-bound productions of "August: Osage County," "Who's Afraid of Virginia Woolf?," and "Airline Highway," among others.
Center Theatre Group (L.A.)
Summer opportunities with this L.A. theater include the Sherwood Award Fellow and the Technical Direction Assistant. Sherwood Award Fellows report to the artistic department, aid in the administration of the titular award, research candidates, and assist in data management while being exposed to contemporary work in the City of Angels. Working with the production department, the Technical Direction Assistant helps the team in coordinating and executing production needs, including the construction, installation, and striking of sets for all three spaces: the Ahmanson Theatre and the Mark Taper Forum in downtown L.A., and the Kirk Douglas Theatre in Culver City.
The Old Globe (San Diego)
Internships at San Diego's Old Globe Theatre are specific to the ongoing productions and focus on professional stage management. The interns, who are expected to work six days a week, participate daily in both technical and understudy rehearsals and attend production meetings. They also observe the calling of shows and backstage operations of the summer lineup, which this year will feature productions of "Macbeth," "Sense and Sensibility," and "Love's Labor's Lost."
5th Avenue Theatre (Seattle)
This Seattle-based theater has housed numerous musicals prior to their Broadway bows, such as "Catch Me If You Can" and "Aladdin," as well as the premieres of "Secondhand Lions" and "A Room With a View." Applicants can intern in the artistic and production, development, education, finance, and public relations departments. Aspiring theater professionals looking toward the future should apply for the New Works department, where they are responsible for reading, listening, and responding to submissions of new musicals.
Want more? Check out news and advice from our college guide!