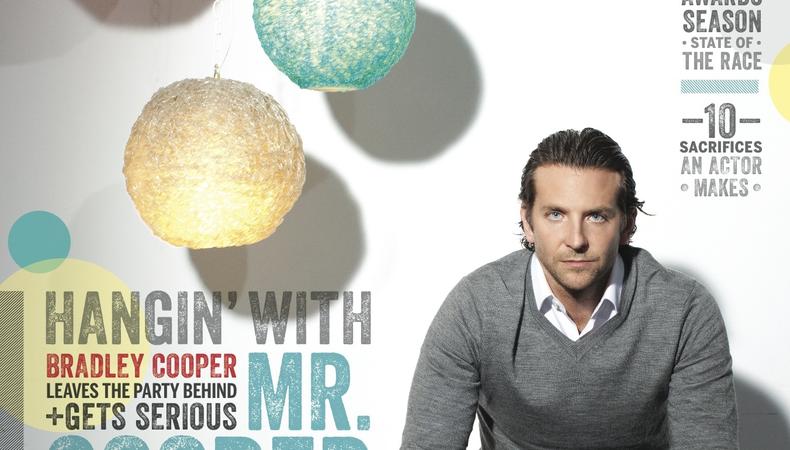 One of Bradley Cooper's first notable roles was as a hunky date for Carrie Bradshaw in an episode of "Sex and the City." There was just one problem: The character had to drive a stick shift, which Cooper didn't know how to do. So he went to a quickie driving school in Manhattan.
"I thought it went well when I learned on a Volkswagen, but then I was driving a 1962 Porsche convertible where the clutch was as if I was driving a bus," he laughs. "And I had Sarah Jessica Parker in the passenger seat. They very quickly took me out and put in a stand-in until we arrived. But it was awesome. I felt the same way I did when I first went onstage and performed. I went, 'I feel at home here.' It was 2:30 in the morning, they blocked off 14th Street in Manhattan, and there were, like, a hundred people screaming for Sarah Jessica. I was like, 'This is the imaginary world that I love watching in theaters.' I loved it."
Elsewhere in the issue, Backstage updates you on the Oscar race with what's buzzy ("Argo"), what's a sure thing ("Zero Dark Thirty"), and what could be a dark horse nominee ("The Hobbit" anyone?). And Erin Cronican talks about the 10 sacrifices any actor should be prepared to make while pursuing a career. For these and other stories, pick up a copy of Backstage on newsstands Thursday. And Happy Thanksgiving!