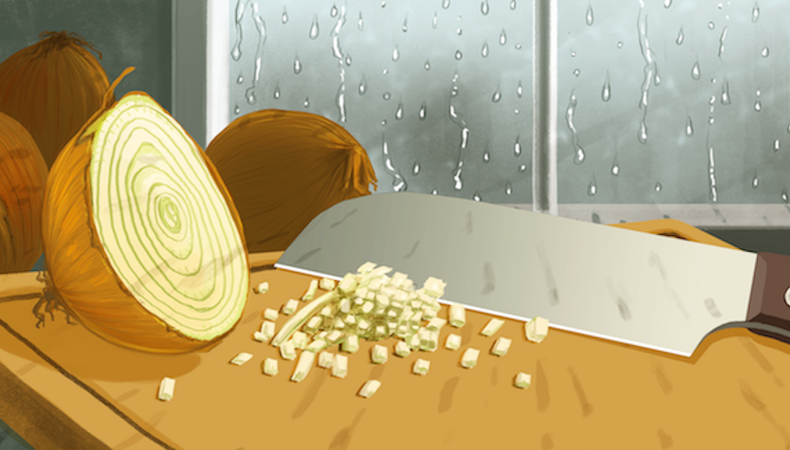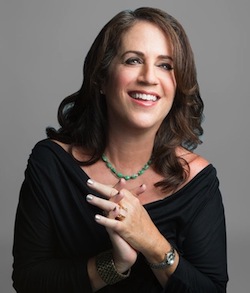 Have you ever had an audition with scene directions to cry and you get a sharp pain in your gut because you know, deep down, that you have not mastered the skill of crying on cue? Fear not, because I'm going to debunk the myth of having to cry on cue and how to embrace the opportunity rather than run from it.
In my work as a casting director and acting coach, I see too many actors make the mistake of obsessing over when to squeeze out some tears rather than letting them flow naturally based on their emotional discovery of the moment. I've actually had some coaching clients mark the beats of where, exactly, they will cry. This is a huge mistake, because you would never do that in real life. We get swept up in emotion by surprise—it's unplanned.
In reality, crying in front of someone often depends on who you're with. Who are you going to let see you in your most private moment? In most instances, we fight back the tears; we don't go full-blown snot and six tissues. Personally, I find that more moving to watch. We don't expect you to cry on command like a wind-up toy.
READ: Why You Should Be Off-Book for Every Single Audition
A few years ago, I went to a screening of "August: Osage County" and heard Meryl Streep talk about her big emotional scene where she told her daughters about how mean her mother was. She pulled the director, John Wells, aside and told him, "I probably don't have more than one of these inside of me, so can we please do the close-up first?" When they shoot, they typically do the wide master establishing shot first, then go in and do close-ups and different over-the-shoulder shots. Of course the director agreed, and they did the entire close-up and only did two takes. They used her first take. Yes, even Meryl Streep was concerned about protecting her emotional health.
If you are given two or three scenes for your audition and the last scene is the emotional one, make sure you protect yourself in the audition room. It is absolutely acceptable to take a moment to prepare for that scene. Say, "Give me a moment and I'll look up when I'm ready." This will cue in your reader and the cameraperson. You should be able to take that moment (and I mean moment when I say it, not several minutes) and have emotional flash cards prepared in your brain: emotional bursts that you flash through in that moment to get yourself in the zone. Remember who you're talking to in the scene. Use that relationship to help bring the truth to the scene. And use your breathing. If you're doing an emotional scene that brings you to tears, your breathing will become shallow.
What I hate most are fake tears. Pretending to cry but not actually producing tears feels inauthentic to me. If you're unable to connect directly to the circumstances of the scene, you can also use substitution. Substitute an experience that triggers you and apply it to this scene.
Remember—and this is key—the point of the scene is not to produce tears, but truth and authenticity. Whatever comes of that is up to you and your interpretation. The direction to cry is merely a suggestion.
Known for her work in film and television, producer and casting director Marci Liroff has worked with some of the most successful directors in the world such as Steven Spielberg, Ridley Scott, Mark Waters, Christopher Nolan, Brad Bird, and Herbert Ross. While working at Fenton-Feinberg Casting, she, along with Mike Fenton, cast such films as "A Christmas Story," "Poltergeist," "E.T. – The Extra Terrestrial," "Indiana Jones and the Temple of Doom," and "Blade Runner." After establishing her own casting company in 1983, Liroff cast "Footloose," "St. Elmo's Fire," "Pretty in Pink," "The Iron Giant," "The Spitfire Grill," "Untamed Heart," "Freaky Friday," "Mean Girls," "Ghosts of Girlfriends Past," "Mr. Popper's Penguins," "Vampire Academy," and the upcoming "The Sublime and Beautiful," which she produced as well, and the upcoming film "Magic Camp.".
Liroff is also an acting coach, and her three-night Audition Bootcamp has empowered actors to view the audition process in a new light. The class spawned an online course available at Udemy entitled "How To Audition For Film and Television: Audition Bootcamp." Visit Liroff online at marciliroff.com, follow her on Twitter @marciliroff and Facebook, and watch her advice videos on YouTube. You can also read her blog.
Ready to put these tips to the test? Check out Backstage's Los Angeles audition listings!