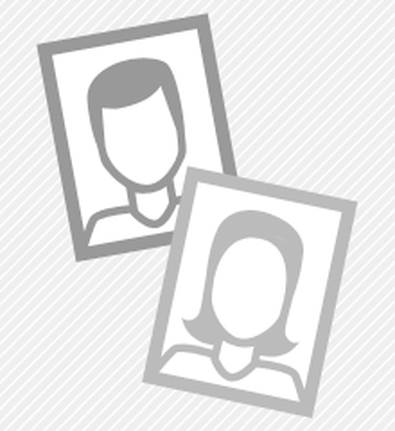 There are currently over 170 casting notices available on Backstage.com that contain roles for kids and teens. The following a few of this week's highlights:
'Matilda', B'way: The Royal Shakespeare Company & Dodgers (prods.) are casting the upcoming Broadway production of "Matilda." Seeking—Boys & Girls: ages 8-13, including LEAD roles. Pays: $1,754 min./wk. Equity Broadway/Production Contract.
'Cat On A Hot Tin Roof', B'Way: Stuart Thompson (prod.) is casting the upcoming Broadway revival of "Cat On a Hot Tin Roof." Seeking the following child roles—Polly: girl, age 4. Sonny: boy, age 6-7. Trixie: girl, age 7-9. Dixie: girl, 9-10. Casting director's statement: "Performers of all ethnic and racial backgrounds are encouraged to attend." Pays: $1,754 min./wk. Equity Broadway/Production Contract.
'The Sound of Music', NJ: Paper Mill Playhouse (Millburn, NJ) is casting "The Sound of Music." Seeking—Adults, Teens, and Children (ages 7+). Pays: $800 min./wk. Equity COST Tier 4 Contract.
LA, 'The Butler', Young Boy: Batherson Casting is casting background to work four days on "The Butler," a Laura Ziskin Productions produced feature film, starring Cuba Gooding, Jr., Liam Neeson, Nicole Kidman, and Matthew McConaughey. Project description: "A drama centered on the real life account of White House Butler Eugene Allen, an African-American who served eight American Presidents over the course of three decades." Lee Daniels ("Precious"), dir. Shooting now until mid- September in New Orleans, LA.Seeking—Young JFK Junior: males, 3 years old, Caucasian, must fit the 1960s look. Professional pay. SAG Background Contract.
Brooklyn Nets Kids Dance Team: The Brooklyn Nets are casting the "Brooklyn Nets Kids" dance team. Dance team performs at Brooklyn Nets weekend games at Barclays Center and represents the Brooklyn Nets at events throughout the New York metropolitan area. Seeking—Boys and Girls: ages 6-13, all ethnicities, with at least two years of dance training, tumbling and break-dancing skills a plus but not required. Pay provided (if cast).
'A Little Game': Michael Mailer Films (prod.) is casting "A Little Game," an NYC feature-length film that tells the story of Max, a kid wise for her age, who is dealing with major transitions in her life. Seeking—Child Extras: male and female, 9-12, all ethnicities, to play private school and public school students.
'Tweens': Roland Hayes Porter, Jr. (creator, writer/exec. prod.) is casting a new reality TV series, "Tweens," about school theater. Shoot starts September in Hollywood. Seeking—Boys and Girls: 8-13, any ethnicity, all types, to portray modern and classic stage characters, school play experience preferable but not necessary. Show Host: male or female, 20-35.
'Coronet': Companion Pictures is casting "Coronet," an HD pilot for a comedy web/TV series about a family that is deeply involved in the world of medieval re-enactors. Robert Cammisa, prod. Tentatively shoots Sept. 7-9 & 14-16 in CT and the NYC area. Seeking—Horic Thoril'il (Kent): 40s, pony-tailed, mountainous man, father, Lowe's manager. Balfar (Russell): 13, rebellious, reluctant re-enactor. Gregor (Patrick): 16, older brother of Balfar, love-struck adolescent. Alys (Alison): 40s, wife of Horic, Catholic school teacher. Elsbeth (Lizzie): 12, Horic's daughter, an athletic tomboy. Solomon (Gary): 50s, antagonist, Horic's rival. Aelfwine (Frank): 50s, Solomon's conniving henchman.
To view even more casting notices with roles for children and teenagers, visit Backstage.com/CastingKids. New casting calls are posted daily.