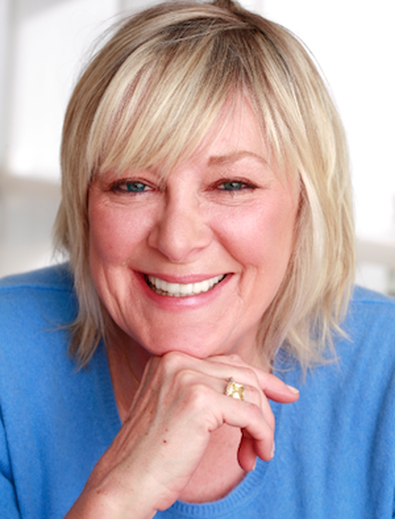 A mission statement is a statement of the purpose of a company, organization, or person—its reason for existing. What is your reason for existing? Why are you here?
A mission statement is similar to a vision statement or vision board, which are images of a desired future state. You can cut out photos of you on a film set opposite Robert De Niro or Meryl Streep, or in a TV studio appearing on your own sitcom, or living in a mansion driving a Lamborghini. But it's in the future and it's wishful thinking.
A mission statement is a definition of who you are. It includes strategy—a roadmap for getting where you want to be. Unlike a goal, there is no time limit or deadline—it's for your whole life.
As human beings, we're all a bit self centered. We think about my career, my audition, my booking, my agent, my income, my success.
By creating a mission statement we can explore a higher path.
So, instead of setting a goal—
I will get a top agent to represent me by April 1.
I will earn a five-figure income this year.
I will book two guest-starring roles.
Why not create a mission statement? It defines who you are by what you intend to do in, and for, the world.
Here are some examples of individuals and companies who created unique mission statements and made a difference in the world.
Tony Hsieh developed an online empire selling shoes with his company, Zappos. His mission statement: To provide the best customer service possible. And here are a few of his ABCs:
A. Free shipping
B. Free return shipping—you lose nothing if the shoes don't fit!
C. Friendly and responsive customer support—-you can talk to a live knowledgeable person within 20 seconds of calling.
D. You could receive your purchase within 24-48 hours.
E. A happy and fun work environment so employees can spread goodwill.
Whereas airlines, banks, insurance companies, and other corporations are routinely hated for treating customers with indifference—their mission statement was probably closer to "We'll make money first; customers come second." Tony made millions, and when he sold his business, he left everyone— employees and customers—happy. He even wrote a book describing how he did it, "Delivering Happiness."
As an actor, your mission statement defines who you are and what you want to achieve, but also how you can contribute to the world.
Here's an example:
I am an exceptional and unique actor. I am here to exceed all expectations with thrilling performances that touch and inspire others!
Here are some possible ABCs:
A. I will be so prepared that my auditions are brilliant!
Result? When casting directors, producers, and directors see amazing talent, they go out of their way to support it, and if not hire you, may refer you.
B. I will always be in shape physically, calmly centered, emotionally positive, and looking great!
Result? Industry professionals hire not just the most talented actors, but those who are the most polished and pleasant to work with.
C. Nothing will take priority over my career, my auditions, my training, my preparation. It comes first.
Result? You'll gain a reputation as a solid, trusted talent…in demand.
D. I'll only work with excellent talent on scripts that inspire and unite humanity. I'll decline anything that is harmful and hateful to the human spirit!
Result? You will attract the highest level of work and colleagues.
A mission statement is about your whole life—who you are and why you are here—so you can free yourself from a slew of negatives (fear, expectation, doubt, impatience, anger, and depression) especially if your goals aren't met on time.
It releases you from:
I have to get signed to a top agent by______.
I have to prove my worth to my parents.
I have to have to earn at least________, etc.
It provides a powerful structure for your life. You keep going because that is your mission—your calling. As you persist, you will succeed.
As the founder and executive director of The Actors' Market, Gwyn Gilliss provides free monthly info seminars, agent/casting director interview tele-seminars, weekly marketing tips, as well as many coaching programs to help actors break into both the NY and L.A. industries. Gwyn has tremendous success with her private career coaching clients. More than 90 percent get agent representation launching their careers with performances in feature films, Broadway productions, and Emmy-award-winning primetime TV series, such as "The Good Wife," "White Collar," "Grey's Anatomy," "NCIS," "House," "Law & Order," "30 Rock," "Criminal Minds."
Email her to request a free 15-minute career session: coach@theactorsmarket.com.