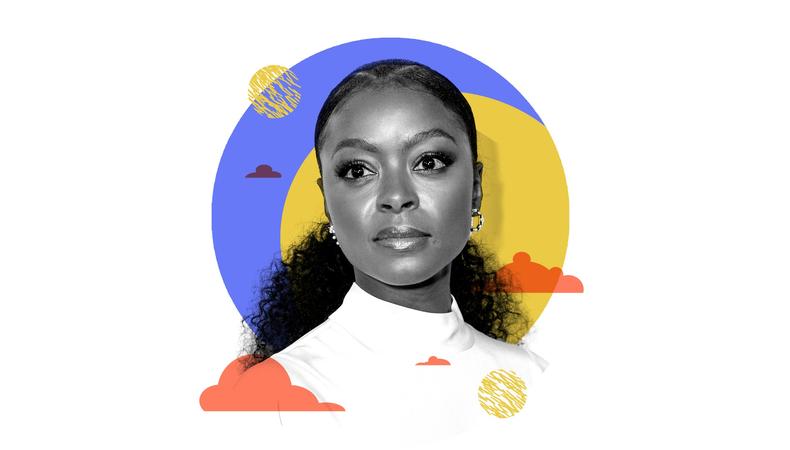 After a string of supporting parts in projects including Jeymes Samuel's "The Harder They Fall" and on HBO Max miniseries "Station Eleven" and Netflix's "From Scratch," Danielle Deadwyler has finally gotten her moment in the spotlight. Her first leading turn in a major feature, Chinonye Chukwu's poignant biopic "Till," has given her just that—and a SAG Award nomination to boot. The Atlanta-born actor and performance artist delivers an impassioned, unforgettable turn as Mamie Till-Mobley, the mother of 14-year-old Emmett Till, who was murdered in 1955 by white supremacists. Here, she talks about working with Whoopi Goldberg and explains why slowing down has actually helped her career.
What performance should every actor see and why?
Whoopi Goldberg's 1985 one-woman show, "Direct From Broadway." I was a kid, and I remember my sister watching it. I know I've looked back at clips myself. It's the balance: the comedy and the drama, the personal and the political, and the feminine and the masculine. She's just hitting all the notes.
Working with Whoopi [in "Till"] was just a really beautiful and lovely experience. She had been a part of the film for years, trying to get it made. I think she was only on set for about a week. She could only be there for a short spell because "The View" audience wants their Whoopi. [Laughs] But she came down, and she's cracking jokes in between scenes. She's cutting up and taking care in a way that a mother or a grandmother would. You need the levity. I welcomed it.
What advice would you give your younger self?
Patience is your best friend. I think my trajectory went differently for good measure, and I feel good about that. But if [my younger self] could have known ahead of time, she could have gotten rid of a lot of anxiety. It shouldn't go fast. If you go too fast, are you even ready? Allow yourself to be watered. Allow yourself to be planted, for that matter. I know that my path has been a slow one because it has enabled me to meet and learn from a wealth of people in various disciplines, and that's enabled me to do the kinds of things that I've done.
How did you get your Equity card?
It was a big deal for me. I got it when I did "For Colored Girls Who Have Considered Suicide / When the Rainbow is Enuf" at The Alliance Theatre in Atlanta. [There is a] group of people in the organization who seek to be a protection for you, who recognize the professional nature of who you are. It's about your development. It wasn't even celebratory; it felt like: Let's get to work.
What's the wildest thing you've ever done to get a role?
I ain't that crazy. I don't know who these people are who… I've never done anything wild. I've auditioned!
What's one mistake you've made in your career that you'll never make again?
I've been injured a lot in theater because I'm so spritely and I want to do all the challenging stuff. In order to do the things that we do, be they emotional or physical, you have to take care of yourself. I had a gig once where I had to do circus aerials, and I fell and pulled a rib. I was in bed for two weeks. As much as you're disappointed because you're like, This is a big thing, and you want to show your ability, you have to take care of yourself. You have to rest and take the time to recover. You have to eat and drink water. You have to be intentionally fueling your body and mind and spirit. I will never not take care of myself.