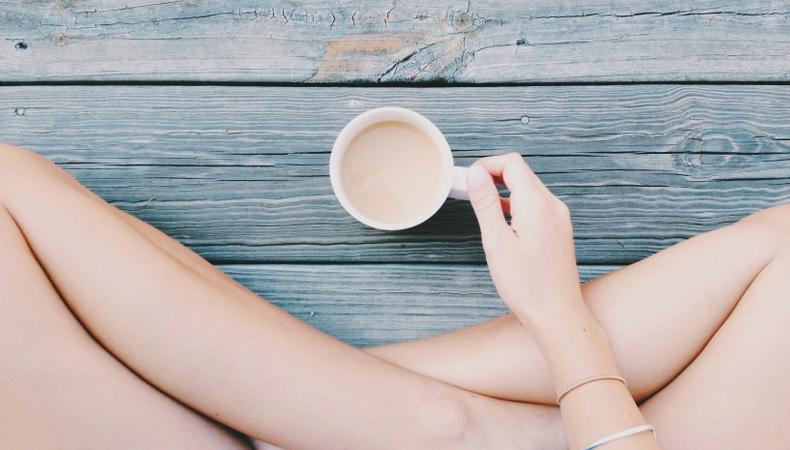 Creativity is an exhilarating process of discovery. It requires freedom for the mind's constraints and an acceptance of the fluidity of life and art.
To make the results of your creativity clear and meaningful to others takes a quality most don't associate with art, but one which all truly great artist possess: discipline.
The disciplines of many other creative art forms are obvious. Dancers dance for hours on end, musicians practice their instruments all day long, and writers write draft after draft. The disciplines needed to be a great actor, however, aren't as clearly delineated.
Following are some thoughts that may help you bring some discipline to your creative life and to your work as an actor.
In your life...
Cultivate the discipline of calming the mind again and again throughout the day: All great art is created in the present moment. So when you get mentally over stimulated, calm the mind by breathing deeply and coming back to the present by reconnecting with your body and breath. With all of the ways we can get pulled away from this moment, it can take great discipline to stay there.
Pay attention to the body and heart: Creativity takes place in the sensations of the body and the emotions of the heart. Practice being aware of the feelings of each experience you have in your body and in your breath as you move through the day. Also, note the emotion that gets triggered by those physical and breath sensations. The mind will try to tell you its thoughts are more important than your feelings and it will take discipline to stay with the body and heart. Stick with it; the quality of your acting depends on it!
Structure your day. As noted above, other artists have a lot of their scheduling decisions made for them by the demands of their particular crafts. The creative path of the actor varies from person to person and you are the only person who knows what's best for you. What nurtures your creative soul and encourages you as an artist? Reading, the beach, hiking in the mountains, museums, meditating, running? Whatever keeps your instrument tuned, have the discipline to make time for it and do it with full attention and presence.
Limit your distractions. With all the ways that we have to distract ourselves these days, this is a tough one! You can start by having some discipline around social media. Choose an amount of time each day that you'll allow yourself to spend on Instagram, Facebook, etc., and stick to it. The "web" of the internet will try to pull you in—that's what it's built to do. Have the discipline to control your usage, so you'll have more time to spend in the world with real people having real experiences. That's what art is about, isn't it?
READ: The Importance of Specificity
In your work...
Work with a strong technique: Actors who book work have a clear, simple, and creatively supportive technique that gives their work (and themselves) a strong and grounded quality that is undeniable. Actors who don't have a solid technique can appear anxious and uncentered. Their whack-a-mole style of "preparing" for an audition lacks the professional discipline needed to give the people in the room the confidence to hire them.
Stay focused when preparing: When you're preparing for an audition, there's no director and usually no outside voice. It's you alone with the sides, as well as with your hopes and fears for the audition. This can set you spinning, so it's important to have ways to keep your mind calm and to stay involved with your creative process. The ultimate test of discipline is how focused you are when there's no one else around.
Stay energized and relaxed in the waiting room: The waiting room is where good preparation often goes to die. It can take tremendous discipline to keep yourself centered with all of the distractions that can be taking place around you. It's important to remember that when you walk into the audition room, you are going to need to be relaxed, alert and energized. So you need to ask yourself during the period that you're waiting what you need in order for that to happen. Do you need to breathe deeply, walk around, drink some water? Having the discipline to take care of yourself so that you're at your best when you get in the room is key to booking the job.
When auditioning, stay centered, and don't anticipate: Let's assume you've prepared really well for the audition. You have a driving intent, meaningful relationships, and dynamic choices. It still takes discipline to stay present, listen, and take the time for your moments. Adrenaline will be flowing and the reader will most likely be reading quickly. You must be physically and emotionally grounded, breathing naturally and not rushing. Even though your preparation was solid and disciplined, that doesn't necessarily mean your reading will be. Conscious discipline is essential every step of the way.
Creating something that people will care in an audition is a balancing act. You need to be prepared, yet flexible, creative in your approach and disciplined in your preparation and delivery. Knowing the feelings of all of these qualities in your life will make it much easier to bring them to your acting and auditioning.
Craig will be giving his annual free seminar and Q&A on Saturday, September 9 from 12-2pm at The Complex Theater in Hollywood. Space is limited and this event always fills quickly, so R.S.V.P. as soon as you can! Hope to see you there!
The views expressed in this article are solely that of the individual(s) providing them,
and do not necessarily reflect the opinions of Backstage or its staff.