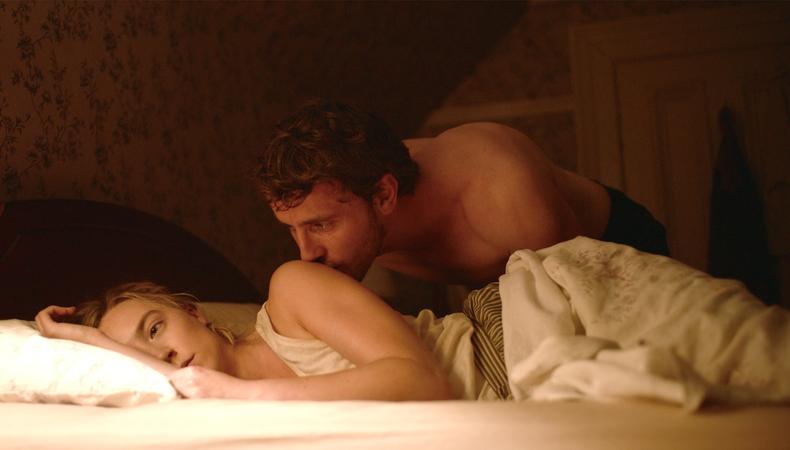 It's going to be a strange autumn in Hollywood. Despite the continuation of the WGA and SAG-AFTRA strikes, the fall film festival season is powering forward, with debuts of big titles whose stars may or may not be able to promote them anytime soon. While there were initially fears that the strikes would force films to withdraw from this season's events altogether, that doesn't seem to be the case.
A notable exception is "Challengers," Oscar nominee Luca Guadagnino's tennis movie starring Emmy winner Zendaya, which will now premiere in 2024. But there's still a bevy of exciting offerings from filmmakers including Bradley Cooper, Sofia Coppola, Yorgos Lanthimos, Michael Mann, and Richard Linklater.
As per tradition, the Venice International Film Festival kicked off the season, running through Sept. 9, followed by the Telluride Film Festival, which wrapped up on Sept. 4. Next up are the Toronto International Film Festival (Sept. 7–17), New York Film Festival (Sept. 29–Oct. 15), and BFI London Film Festival (Oct. 4–15).
RELATED - Film Festivals: Where to Submit as a New Filmmaker
Venice is often a launchpad for Oscar hopefuls. This year's Golden Lion, one of cinema's most prestigious prizes, was awarded on Sept. 2 by a jury presided over by Oscar-winning "La La Land" filmmaker Damien Chazelle. (The winner was not announced as of press time).
One of the most anticipated films at Venice is "Maestro," Cooper's follow-up to his Academy Award–winning filmmaking debut, "A Star Is Born" (2018). "Maestro," which premiered on Sept. 2, follows the life of composer and conductor Leonard Bernstein, played by Cooper himself. Despite having only dropped a teaser trailer, the film has already generated controversy for Cooper's use of a prosthetic nose to play Bernstein.
Venice also screened two other major biographical projects: "Priscilla," Coppola's take on the life of Priscilla Presley, portrayed by Cailee Spaeny; and Mann's "Ferrari," featuring Adam Driver as Enzo Ferrari. (All three will also play at the New York Film Festival.)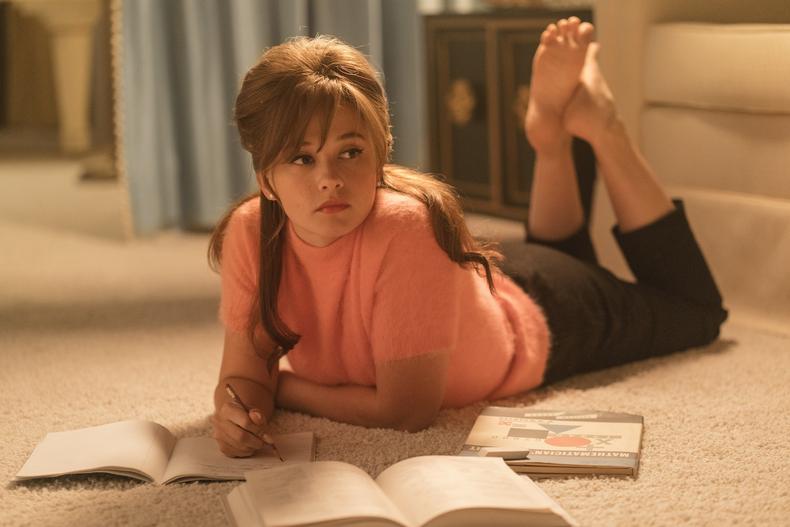 Cailee Spaeny in "Priscilla" Credit: Sabrina Lantos/A24
Meanwhile, there are two exciting assassin flicks in the mix this fall: David Fincher's "The Killer," starring Michael Fassbender, which had its world premiere at Venice; and Richard Linklater's "Hit Man," starring Glen Powell, who played one of the hottie pilots in last year's "Top Gun: Maverick." The latter screened out of competition at Venice, and will also be screened at TIFF and the NYFF, completing the festival hat trick; there's a chance it could also be selected for Telluride, which doesn't announce its full lineup until the day before the fest begins.
Other eagerly awaited movies that will screen at multiple festivals include "The Favourite" director Lanthimos' "Poor Things," a "Frankenstein"-esque tale based on a novel by Alasdair Gray that reunites the filmmaker with Emma Stone; "The Boy and the Heron," the final film from Japanese animation master Hayao Miyazaki; and the sure-to-be-wild "Aggro Dr1ft," an infrared spectacle from provocateur Harmony Korine featuring rapper Travis Scott. It's hard to imagine the latter will be an Oscar contender, but it's sure to be a conversation starter.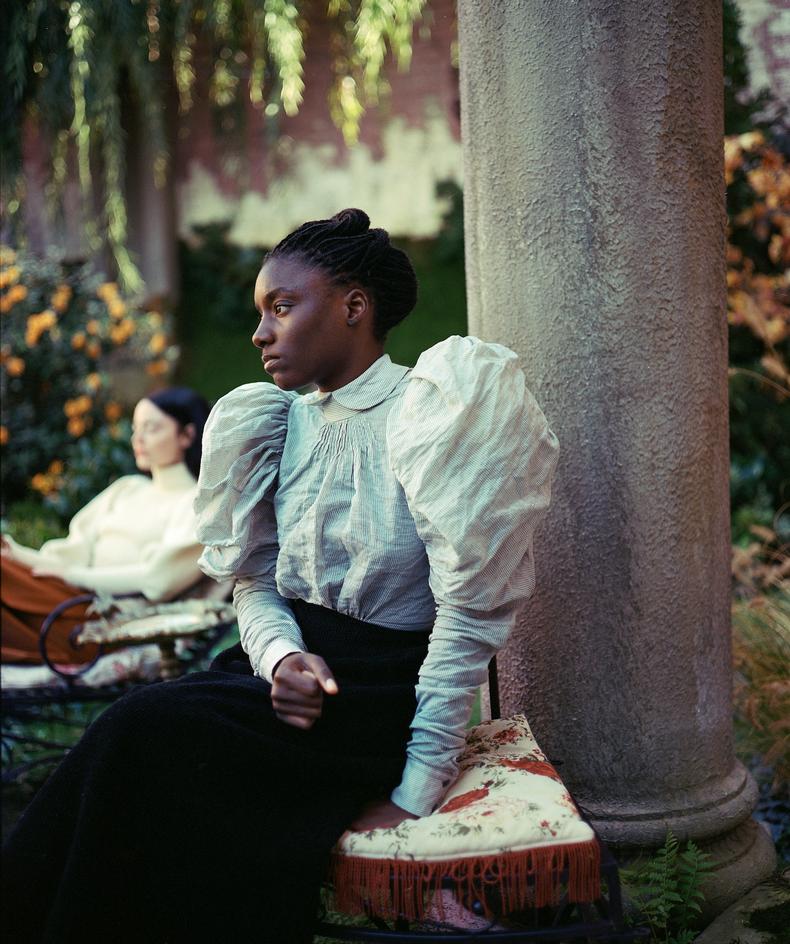 Emma Stone and Suzy Bemba in "Poor Things" Credit: Yorgos Lanthimos
Cinephiles will have several opportunities to catch "Evil Does Not Exist," the latest from Oscar-nominated "Drive My Car" auteur Ryûsuke Hamaguchi; and "Do Not Expect Too Much of the End of the World" from cheeky Romanian filmmaker Radu Jude.
Fall is typically a good time for titles that broke out at Cannes earlier this year to make victory laps. You can read more about Justine Triet's Palme d'Or winner "Anatomy of a Fall" elsewhere in this issue. Other Cannes-vetted films making the rounds include Jonathan Glazer's haunting "The Zone of Interest," an austere piece about the commandant of the Auschwitz concentration camp; Alice Rohrwacher's "La Chimera," the mesmerizing story of a treasure hunter (Josh O'Connor); Aki Kaurismäki's love story "Fallen Leaves"; plus Catherine Breillat's "Last Summer" and Oscar nominee Wim Wenders' "Perfect Days."
Following his Academy Award–nominated breakout performance in Charlotte Wells' "Aftersun," Paul Mescal is headlining two fantastical projects this year, both playing at the NYFF: Andrew Haigh's "All of Us Strangers" and Garth Davis' "Foe." The former pairs Mescal with Andrew Scott (best known as the hot priest from "Fleabag"); and he costars in the latter alongside four-time Oscar nominee Saoirse Ronan.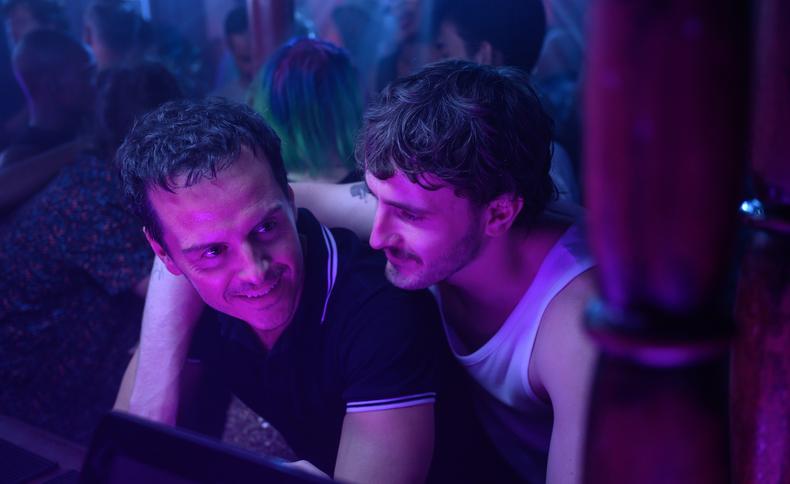 Andrew Scott and Paul Mescal in "All of Us Strangers" Credit: Parisa Taghizadeh/Searchlight Pictures
If you're looking for some lesser-known offerings, keep an eye on the TIFF lineup. First, there's "The Royal Hotel" from Kitty Green, whose 2019 film "The Assistant"—starring three-time Emmy winner Julia Garner—is an underrated gem. Green reteams with Garner for her latest, which follows two backpackers who become stranded in Australia.
Meanwhile, "Watchmen" Emmy winner Cord Jefferson, who has written on some of the best TV shows in recent memory—including "The Good Place," "Succession," and "Station Eleven"—is making his directorial debut with "American Fiction," which he also wrote. Based on Percival Everett's 2001 novel "Erasure," the satire stars Oscar winner Jeffrey Wright as an author and literature professor.
Chris Pine will also make his directorial debut at TIFF with "Poolman," which he co-wrote and stars in as a pool cleaner investigating a conspiracy. Ethan Hawke returns to the director's chair with "Wildcat," which stars his daughter Maya Hawke as novelist Flannery O'Connor. And at NYFF, you can catch "Janet Planet," the first film from Pulitzer Prize–winning playwright Annie Baker, which features a striking performance from Julianne Nicholson.
And then there's Emmy winner Larry Charles' "Dicks: The Musical." Does that title pique your interest? Well, it should. A24's first musical feature is a deranged, queer spin on "The Parent Trap" starring comedy greats Nathan Lane and Megan Mullally. The film will premiere at TIFF as part of its Midnight Madness section.
This season, there truly is something for everyone.
This story originally appeared in the Sept. 7 issue of Backstage Magazine.