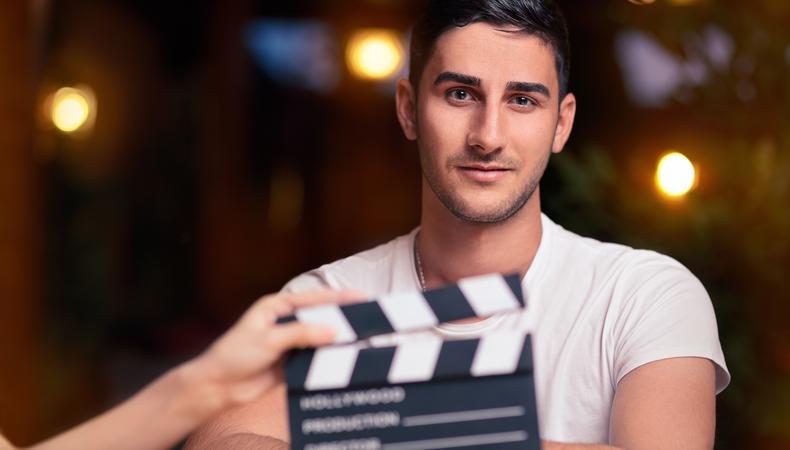 You already know that Backstage has tons of casting listings for short films, cruise ships, feature films, regional theater—and even "Hamilton." But there's so much more available.
Let's say you're looking for representation, for example. You can easily browse
Backstage's Call Sheet
for manager listings. Here's how:
Once you're on Call Sheet, on the right-hand side, you'll see "Find a Manager." Here you can sort the listings but which ones have been recently updated, or just browse them alphabetically.
Know exactly what you're looking for? Set your parameters. Choose the affiliations you'd like your manager to be a part of (DGA, Equity, SAG-AFTRA, etc.), your age range, where you'd like your manager to be located, and more.
Now that you've done all that, let's see your next steps. We asked talent managers Wendy Alane Wright of WAW Entertainment and Tammy Hunt of Hunt Talent Management for some do's and don'ts of reaching out to a manager and securing representation.
How to Reach out to a Manager
After you've made your list of who you think would be a good match for you, Hunt says the ideal way to reach out is through personal referral. Try and get a teacher, a client of that manger, or someone who works in the industry to make the connection. Then, once you've exhausted those options, you can reach out yourself.
When you do, Wright says you should write a short and direct cover letter stating exactly what you're looking for in a manager.
"Add your acting clips, links to your online profiles, headshot, and résumé. If you don't have a demo reel, include some kind of footage of you acting so we can get a taste of what you can do."
But what if you don't have professional footage? "If you can really act," Wright says, "don't worry about sending professional film. We can tell by what you send where you are in your career. If the acting is good, that is all we care about."
Attitude Matters
Both Wright and Hunt agree that your attitude and demeanor is extremely important when searching for a manager.
"Always have an optimistic attitude. There are so few professions that require the mental fortitude like acting. It's a matter of always being capable of moving forward and taking control of what you do actually have control over," says Hunt. "This also means being professional and courteous when approaching managers. You have control over how you present yourself to the representation you are seeking. Take your time in presenting what you have to offer."
"Always be polite and friendly. We don't owe you anything," adds Wright. "There are thousands of actors right behind you looking for their chance every year. If you have an attitude of entitlement, or your ego proceeds you into the room, we quickly move on to another actor. We are looking for humble, talented, hardworking actors."
What Managers Look for in Clients
Don't go in blind. Arm yourself with the knowledge necessary to be the most appealing client you can be. When it comes to potential clients, Hunt says managers look for actors who "have some experience and show a track record of success.
"We want to know that you understand your success is not predicated on how hard we work, but that your success is ultimately your own."
Managers also like clients who've had proper training and are continuously working on their craft, she adds. "It's also helpful to understand the business of the industry, which can help create a well structured view of how to brand yourself and where you might excel."
So there you have it. With the knowledge to succeed and secure representation, what are you waiting for? Our manager listings await you!