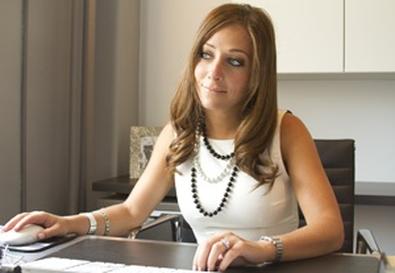 Like the young adults who comprise her area of specialty, talent manager Maggie Schuster knew early on that she was headed for a career in entertainment. She did not, however, crave the spotlight -- "I've always hated being the center of attention," the Long Island, N.Y., native says.

As vice president of MKS&D Talent Management, Schuster specializes in young adults -- 18- to 23-year-olds -- representing those on the cusp of stardom as well as newcomers who show promise. "For me personally it's gratifying to watch a young actor grow into himself and begin to incorporate his life's experience into his work," says the University of Hartford grad.

Formerly in the children and young-adult division at Abrams Artists Agency, Schuster's ideal calling came six years ago when she joined MKS&D. The transition to management combined her skills as an agent -- such as understanding breakdowns and contractual arrangements -- with more personal and creative elements. "As a manager you become the hub of the team," she says. "You need to be able to listen to the client, the CD, the publicist, and the agent. You need patience, perseverance, and love for the entertainment business."

Multitasking is the order of the day, whether pitching lesser-known actors for projects or ensuring that those on the celebrity track get to photo shoots in the morning and paid appearances at night. "A lot of it is about time management," Schuster says. "And you must always be available to all your clients."

Schuster in turn has rigorous expectations for those she manages, demanding that they be prepared and professional. If actors are not booking because of personality issues, as their manager she must make sure they're not projecting arrogant personas. "I will not represent someone I would not want to be around," she says.

Young-adult clients are no exception. While it may be tempting to treat children differently from their adult counterparts, Schuster says that would be a mistake. "It's a business, and rejection is part of it, even for children. Whenever I've handled children my main concern was making sure they had as much normalcy in their lives as possible. It was very important that they kept up with school work and that the social part of their lives was not ignored either."

New clients come to Schuster mostly by referral, though she is open to hearing from actors without recommendations. She may take on clients if they have a marketable look and solid training. Though she prefers seeing demos that include professional snippets, she is not averse to viewing made-up scenes to get a sense of an actor's abilities. If she's sufficiently interested in an unknown, she'll have the actor come in to read.

Schuster believes that a manager can prove helpful at every stage of an actor's career. When she lost a long-term client who decided he didn't need management, "it was the worst day of my life," she says. "I thought I had failed, though I'm no longer sure I did. But I am a perfectionist, and the experience made me pay more attention, become more patient and more available. In the end what I thought was the worst day of my life turned out to be the best day." With renewed determination to be more attentive, she learned to "appreciate what I do and how I do it."

Over the years Schuster has learned that there are no formulas. "You may have an actor on a star path whom you assume will skyrocket and doesn't," she says. "And then you'll have a total unknown who comes along, and for whatever reason, his career takes off."