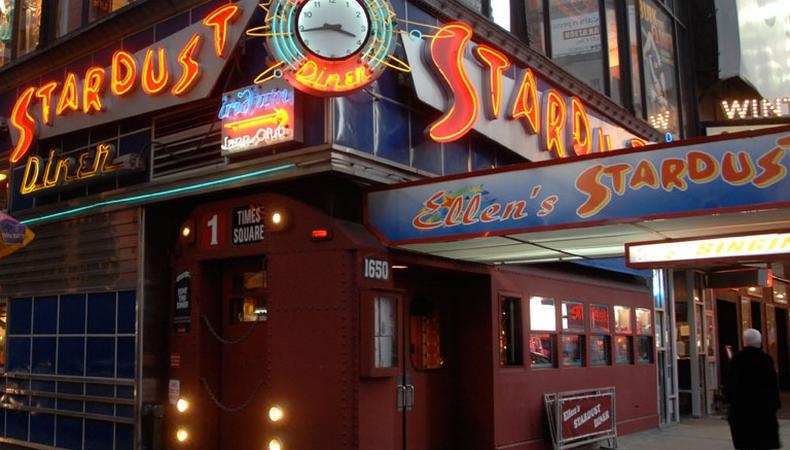 A settlement has been reached in the dispute between Ellen's Stardust Diner and the forged labor union of its employees, Stardust Family United, that saw 31 singer-servers fired throughout the last year.
Just days before a trial was set to begin, a deal was struck that would not only give the fired workers their jobs back if they wanted them but also entitles them to the pay they would have received, backdating to when they were let go.
In the heart of the Theater District, Ellen's has been long-regarded as a coveted survival job for those vying for a spot on Broadway, as it allows for singing and performing in addition to traditional waiting duties. More than a year ago, however, the gimmicky attraction transitioned to new management, and issues ensued.
Infractions such as drinking hot water while on the floor for vocal health were suddenly enforced, and the flexibility for employees to leave a post for an audition or gig and then return to their job at the restaurant was no longer a given.
When firings began in the summer of 2016, three employees announced plans to form Stardust Family United; they were all swiftly fired. That fall, employees took the case to the National Labor Relations Board.
The board investigated the employees' claims and ultimately authorized a trial that would have begun Oct. 3.
Thirteen of the 31 fired employees plan to return immediately to their jobs at the restaurant, all of whom will have their existing disciplinary records expunged. The Stardust Family United union will continue to exist and has seen many of the newly-hired employees become members.
Head over to Backstage for more industry news.