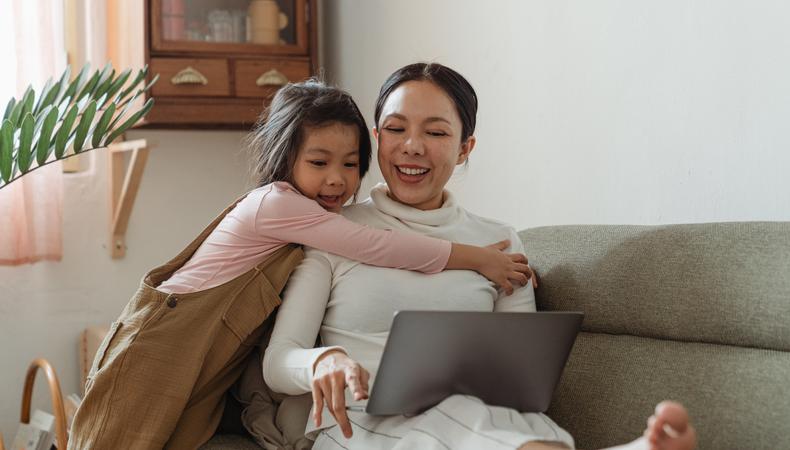 "Room" star Jacob Tremblay, "Black-ish" actor Marsai Martin, and "Fresh Off the Boat" comedic talent Forrest Wheeler wouldn't be where they are now without representation (United Talent Agency, CESD Talent Agency, and Clear Talent Group, respectively).
Getting an agent on your team can do wonders for opening doors with prominent casting directors. If setting them up for success is part of the job for parents of children with a passion for performance, understanding how to get your kid involved in the industry is one of the requirements.
However, where your child is in his or her career dictates how one approaches landing an agent. For example, Kerri Krilla, of the bicoastal CESD, recommends parents save their money in the headshot department at first and take the photographs themselves. (Use a simple backdrop and good lighting, and be sure the photos reflect your child's personality.) After a more substantial body of work has been established, investing in a professional photographer will pay dividends.
Initially, submitting photos and a résumé via mail or email to talent agencies that fit your child's career goals (check to see if the mediums and clients they represent align with your wants) "is a viable way to get his or her face and name out there," says Krilla, before adding, "Do your homework!" Be sure the agency is reputable. Signing kids up for workshops and acting school showcases are other opportunities to be recognized by agents.
Once an agent is interested in representing your son or daughter, "you should be as excited about them as they are about your child," advises Krilla. When evaluating an agency at large, consider whether there's mobility between mediums, she adds. If your child is signed as a theater actor, does the agency also have television, film, commercial, or print departments that might offer more opportunities?
As a parent who will likely work closely with the agent, determining whether the representative is a good fit for you is about asking questions, says Anh Sobo, whose daughter, Ripley Sobo, starred in Broadway's "Once" and "Matilda the Musical" before moving into film work in "Steve Jobs" as the titular character's daughter, and as the lead in the upcoming "Ace the Case," opposite Susan Sarandon.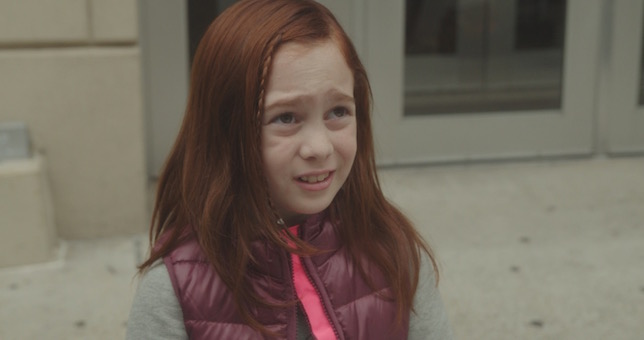 Ripley Sobo in "Ace the Case" (Courtesy Kid Witness, LLC)
Establishing open lines of communication is key, according to Sobo. Knowing if emails will be answered, when and how to reach out, and when to wait to hear back are important steps in fostering a good working relationship with your child's rep.
The mother of two performers—her 9-year-old son, Garrison Sobo, is also an actor, on Bravo's "Odd Mom Out"—she says getting a manager was the best decision for her kids' careers. After the first agency they approached turned Ripley down, manager Terry Saperstein made the good call of putting Ripley in an on-camera acting class; the young actor landed an agent at Innovative Artists in her next interview and later moved to United Talent Agency.
READ: 4 On-Camera Tips for Kids
Before making any decisions regarding your child's acting potential, Sobo and Krilla encourage parents to seriously consider the substantial time commitment that launching a new performer's career requires.
"You have to be ready to make this your second full-time job," Sobo says. "In the beginning, when you're first starting out, you really can't say no to an audition because you can't get off work or you have dinner plans or your kid has a birthday party, because if you start saying no they stop sending you out."
However, ensuring the child wants to be there is the No. 1 priority. Krilla says she can always tell in auditions when a child isn't enjoying what he or she is doing. She wants her clients to be able to be themselves and be enthusiastic about being in the room, she says. "You want to have a story to tell. [Casting directors] are going to ask questions to see your personality; don't be afraid to have something to say."