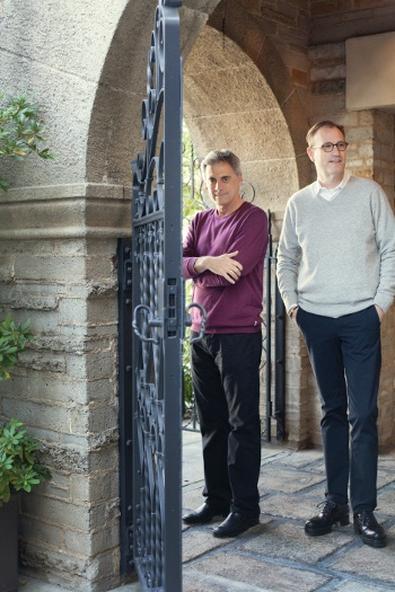 Los Angeles' Geffen Playhouse is at the forefront of both the L.A. and NYC theater scenes, importing plays such as "I'll Eat You Last" and exporting works such as "The Jacksonian" and "Time Stands Still." Randall Arney is Artistic Director and Ken Novice is Managing Director.
What's the casting process like at the Geffen?
Randall Arney: We have a casting director at the theater, Phyllis Schuringa, and she very much knows the way I work and what my tastes are. Usually we start first with the circle of Los Angeles and then we widen that out to include other cities for casting.
How do you commission work?
Arney: It initially became a way for us to get in line first with our favorite writers. So it's identifying the writers we love and putting them on track, because our process is very product-oriented. Oftentimes we'll talk to writers about what they have banging around in their heads, but rarely is it, "I really want a play about World War I." I find you get the best result from what you are doing and what you have a passion for.
How do you select plays from New York for the Geffen?
Arney: With a dart. [Laughs]
Ken Novice: In some cases, a lot of the projects are coming to [us]. Bette Midler wanted to do ["I'll Eat You Last"] at the Geffen. She came out and just loved the space and wanted to be there. So the more we tell our story, the more people will know that this is what this theater does.
What goes into planning a season for your subscribers?
Arney: With eight to nine shows a year, we hope it has something for everyone. We want them all to be exciting and fun and entertaining. So a lot of it is just keeping track of what's going on in New York City. We keep our eye on Chicago. But it's not really just choosing plays; we really are trying to create events.
How do you work with the writers you've commissioned?
Arney: We try to get writers in a rotating basis of commissions, so it's usually a three-year process. We'll send them away and create their deadlines with them. Some writers need tight deadlines and other writers think that's the sword of Damocles over their head. So we create with each one how they want to do it.