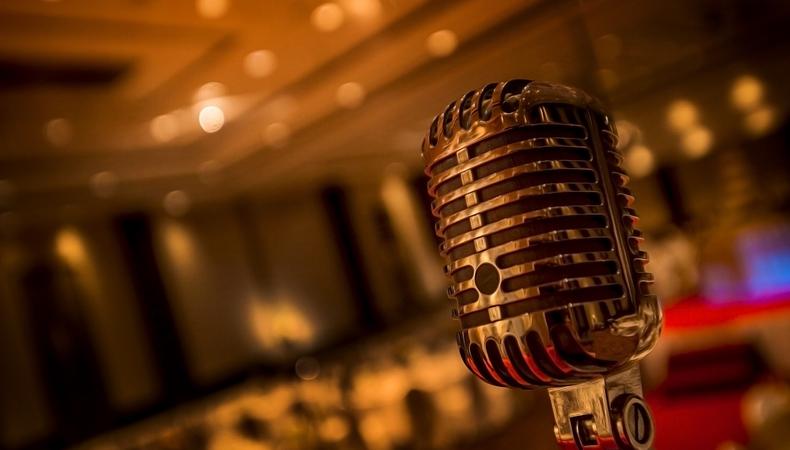 Can you hit those beautiful low notes? Singers might be able to train their voices to go higher, but you have to be born with natural ability to be an alto. Looking to showcase those pipes in a new way at your next audition? Try one of these recommended songs for altos!
"Easy as Life" (From "Aida")
Take a lesson from Tony winner Heather Headley. This rich, dramatic number can showcase your voice and serious acting chops. Ever experience unrequited love? Channel that feeling in your audition.
From Backstage Expert and vocal coach Andrew Byrne:
"The World Must Be Bigger Than an Avenue" (From "Irene")
If you're looking for a number with a lot of spunk (à la "Not for the Life of Me"), this is a lesser-known but great choice. The lyric is optimistic and urgent, and the music has a pleasant "boom chuck" rhythm that is easy for accompanists to master quickly.
"I Know Your Kind" (From "Destry Rides Again")
This song is a perfect option for femme fatale roles like Lola in "Damn Yankees." The original melody ends on a low note, but if you jump the octave at the end, you can show more belting range easily.
"Chanson" (From "The Baker's Wife")
This opening song from an early Stephen Schwartz show is a great moving ballad that includes opportunities for rich low tones and emotional belt notes. And hey, there's even a verse in French, so you can show off some language skills as well.
"A Home for You" (From "Bat Boy: The Musical")
Although this musical is largely tongue-in-cheek, this lovely song is ideal for an alto who goes in for maternal roles. There are great opportunities here for chest voice, head tones, and belting.
For more song recommendations, take at Byrne's repertoire lists.
And here's one more video for all you altos out there: "The Alto's Lament."
And make sure you're warmed up before you audition. Watch here for tips:
Inspired by this post? Check out our audition listings!