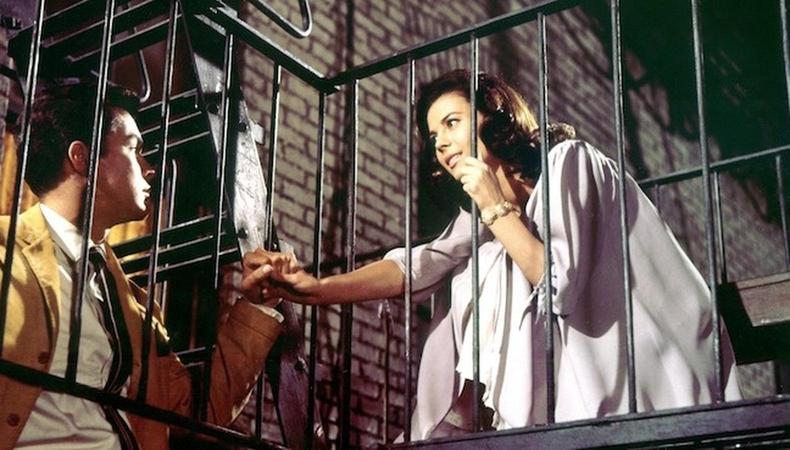 For actors from a play-based background who are interested in performing in musicals, shows based on the works of Shakespeare can be a great entry point. Since the source material has stood the test of time, actors can be assured that they will have lots to explore in songs from these shows. Here, I've highlighted five musicals that borrow from the Bard's oeuvre. For each, I've identified three lesser-used but great songs from the show to get you started on exploring your Stratford-on-Avon-centric rep:
"West Side Story"
Perhaps the best-known of the shows listed here, "West Side Story" is, of course, an updated telling of "Romeo and Juliet." By setting the central conflict between Puerto Rican and "American" gangs, the creators sought to amplify the message from the source material about the dangers of prejudice and hate. (Seems kind of relevant right now, huh?)
Three great songs:
"Jet Song": Riff's verse of this song makes a great 32-bar cut, with a nice sustained F at the end.
"Something's Coming": Tony's opening song can work in a male or a female voice and shows both patter and soaring high notes.
"I Have a Love": The second part of this Anita-Maria duet allows a soprano to show off her high range on nice open vowels.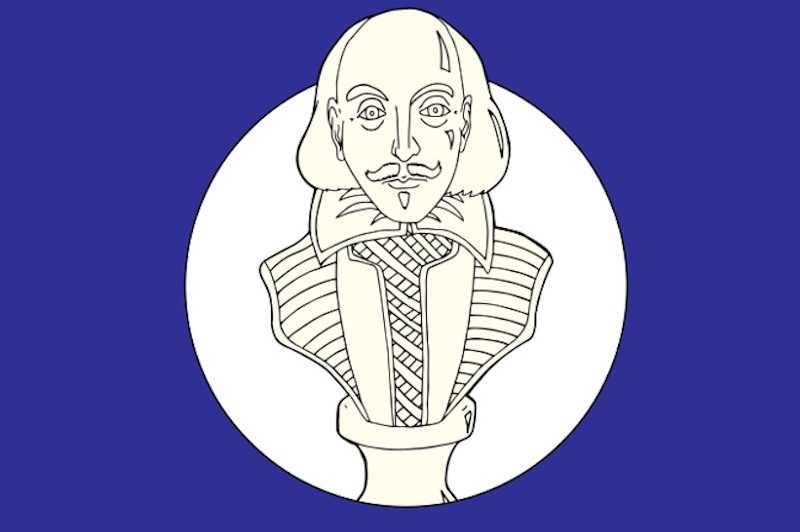 How to Conquer Shakespeare
"Kiss Me, Kate"
Cole Porter was originally not interested in writing this retelling of "The Taming of the Shrew" because he felt constrained by the idea of having to write in a period musical style. When he hit on the idea of making the Shakespeare portion a show within a show, he found his way in, and "Kiss Me, Kate" came to be.
Three great songs:
"Wunderbar": This duet is a Viennese waltz that's easy to adapt into a charming solo.
"Too Darn Hot": A sultry jazz number that could be sung by a male or female.
"I Am Ashamed That Women Are So Simple": A lovely soprano song with a sly subversive humor.
"The Boys from Syracuse"
This riff on "The Comedy of Errors" was the first well-known musical based on Shakespeare. Set in ancient Greece, the plot concerns two sets of identical twins who become entwined in a series of episodes involving mistaken identities and other tomfoolery.
Three great songs:
"Dear Old Syracuse": This lilting mid-tempo is full of clever lyrics and suits a baritone voice very nicely.
"Come With Me": An energetic tenor piece that is perfect to audition for a sidekick role.
"Oh, Diogenes!": If you have a great belted C and enjoying a song with sensuality, this one is for you.
"The Two Gentlemen of Verona"
This musical, based on the eponymous play, has music written by Galt MacDermot, of "Hair" fame. It's infamous for beating out Sondheim's "Follies" for Best Musical at the 1971 Tony Awards. While many may rightly question the wisdom of that decision, this show does have a certain hazy 70s charm.
Three great songs:
"Love's Revenge": This soul ballad allows for a lot of vocal range and power.
"Calla Lily Lady": If you're in the market for an up-tempo Latin piece (originally performed by Raul Julia) check this one out.
"I Am Not Interested in Love": This is a nice tune if you're looking for a pop-influenced song in a modest vocal range.
"Illyria"
Peter Mills based this mid-aughts musical on "Twelfth Night," and it hews fairly closely to the original material. If you're not familiar with his work, you can learn more here; he's known for brilliant lyrics and a compositional voice that blends musical theater and classical influences. This show is a prime example of his deft and clever writing.
Three great songs:
"Patience": The churning, angular music of this song perfectly matches Viola's turbulent emotions.
"The Lady Must Be Mad": A driving up-tempo that gives a tenor a great chance to show off high notes and acting chops.
"Save One" This simple ballad is an opportunity to display a pure, even vocal line.
*This post was originally published on Feb. 5, 2018. It has since been updated.
Looking for remote work? Backstage has got you covered! Click here for auditions you can do from home!
The views expressed in this article are solely that of the individual(s) providing them,
and do not necessarily reflect the opinions of Backstage or its staff.