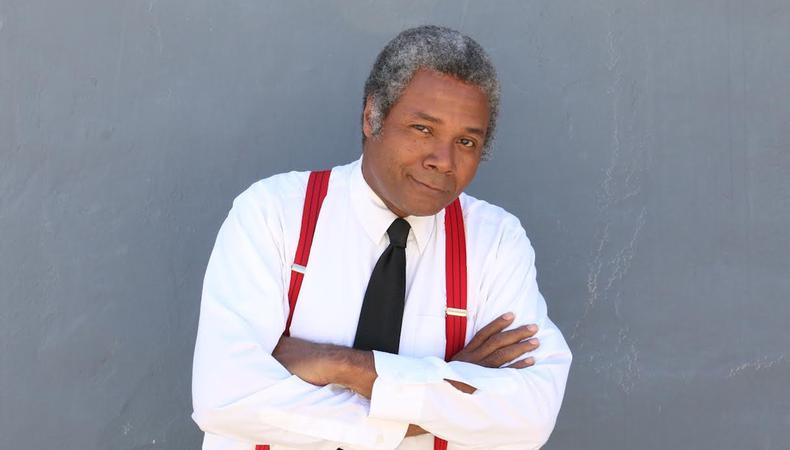 Darryl Maximilian Robinson knows the ropes, both onstage and Backstage. The veteran actor has been getting cast through our audition listings since 1980. Of the number of projects he's landed, the most recent is "Impromptu." This one-act play was one of four staged as part of "Just 4 Fun," a quartet of one-acts presented at the Lincoln Stegman Theatre in Los Angeles.
Robinson played Ernest, whom he describes as a "debonair but aging leading man." In "Impromptu," four actors are called onstage and told they must improvise a play before a live audience. Robinson credits director Jeff Zimmer with a blissful yet fast-paced production experience.
"Jeff Zimmer is a master thespian!" he exclaims. "He stages a show quickly, cleanly, professionally, and knows what will visually work on his stage and what will not. He knows what emotional peaks and valleys he wants his actors to go toward. He is a man who has a plan!"
Going forward, Robinson has a plan as well.
"I've spent many years playing villains, character roles, and comic relief parts in plays onstage," he says. "At this point in my career, a well-written character role with a strong emotional range is very appealing to me."
To see your success story in print, tweet @Backstage using the hashtag #IGotCast.
And if you haven't yet been cast, check out our audition listings!