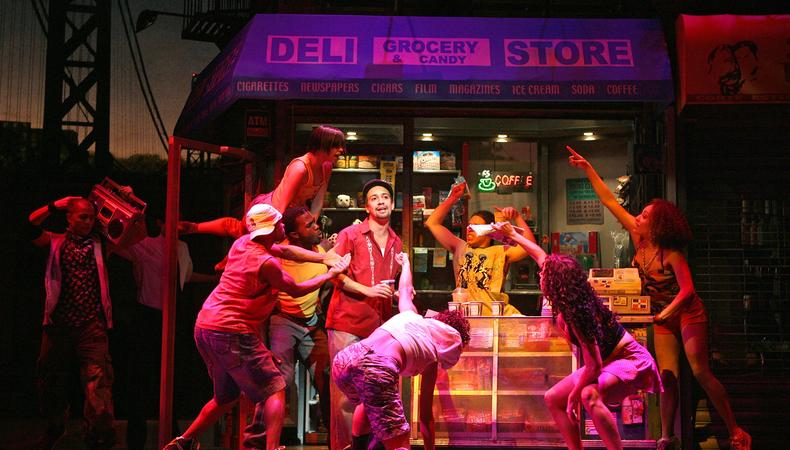 "I mean, immigration was an issue in 2008," says Lin-Manuel Miranda. "But when I think of Sonny's lyric—you know, 'Politicians be hating/Racism in this nation has gone from latent to blatant'—it's more true in 2019, than it was in 2008."
Miranda is speaking of the stage-to-screen adaptation of "In the Heights," which he confirms will be updated to take place in the present day. The pre-"Hamilton" tuner won the Tony Award for best musical more than a decade ago, and is now in the early stages of production as a film under the direction of John M. Chu. It's slated for a June 2020 release date.
READ: Lin-Manuel Miranda's First Headshot Kept Him From Working

Speaking with Remezcla, Tony, Emmy, and Grammy Award winner Miranda spilled other details from the film, which is shooting in the actual heights of New York City—and is currently casting background actors right here on Backstage.
In addition to the 2019-ization of the piece, Miranda also confirmed that there will be no new songs and it will instead stick quite close to the original musical on which it's based. One divergence, however, will see the actualization of a character only mentioned in the stage version by name: Sonny's father.
That development would be exciting enough on its own—regardless of the casting news that the role will be played by Marc Anthony. Is it June 2020 yet?