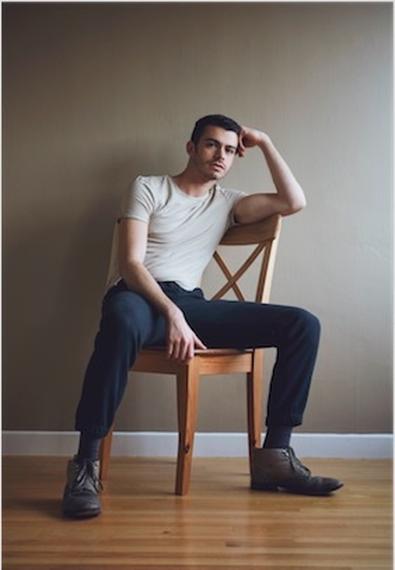 After starring roles in Disney's "Skyrunners" and MTV's "The Inbetweeners," 21-year-old Joey Pollari has been surprising viewers with the most dramatic and affecting work of his rising career in Season 2 of "American Crime." He spoke with Backstage about playing Eric, the closeted high school basketball star who's accused of raping a male peer, and about what's in store for tonight's anticipated season finale.
On getting cast in 'American Crime.'
"I knew the pedigree of the show and what it sort of aimed for, but I hadn't seen it and ended up watching the first episode after I booked the job. I wanted to call up [creator] John Ridley and tell him he had made a mistake. I was like, 'This show? Me? On this show? Yeah, I think you guys have got the wrong person.' But I stuck with it, and I'm so happy that I did. Their faith in me, and especially from Kim Coleman, our casting director—I am so lucky."
On Eric's challenges.
"I definitely faced challenges in having faith about where it would go and that the choices would sort of shake out. Because we were only getting a script each week, I'm making certain choices that I'm like, 'I hope that this works out.' … Any scene with his family was always daunting because those I know Eric is the most vulnerable. The struggle to push away has to be just as huge as his desperation for their love. And that balancing act was a very thin rope to try and balance upon, but it was definitely a beautiful challenge."
On the Season 2 finale.
"It's been a rollercoaster because [Eric] thought he'd been cleared—it came out in the newspaper that they're not investigating [the rape] any further. He's been touted as a poster child for gay athletes, which he completely wanted to reject. He's now quit the basketball team, and his teammates are not responding in the way he wants, nor his coach, especially in the aftermath of Wes Baxter's death…. And then going into Episode 10, [Eric is] finding himself in a position he didn't think he would be back in. So all of a sudden, it really is the episode of the karmic."
On sharing the screen with great actors.
"They're really wonderful people as much as they are talented actors. When I worked with Tim Hutton, he's great at following impulses, and that was something I picked up from him. And I also learned from Felicity [Huffman]. I really admire her work… She's a very clean, deft actress. She's just able to hold so many things in one hand and place them in certain places and never get stuck in a moment and move on very quickly. She kept me guessing as an actor, which is, I think, what we all like to watch: somebody who's never staying in one place for too long. I have the utmost admiration for a lot of the actors I worked with. It was humbling."
On what's next.
"[I'm] auditioning and reading scripts, looking for that next project that's going to be terrifying and that's going to push in me in the next direction. But I'm taking a lot of classes. I'm taking acting classes with a brilliant acting teacher, Michèle Lonsdale Smith, and taking the time to learn the craft more, and go back again, and learn it better so I can be a better actor, and attack things with more truth and more integrity. But auditioning in that time, as well, has been a joy."
Like this story? Read more of our Spotlight On interviews!