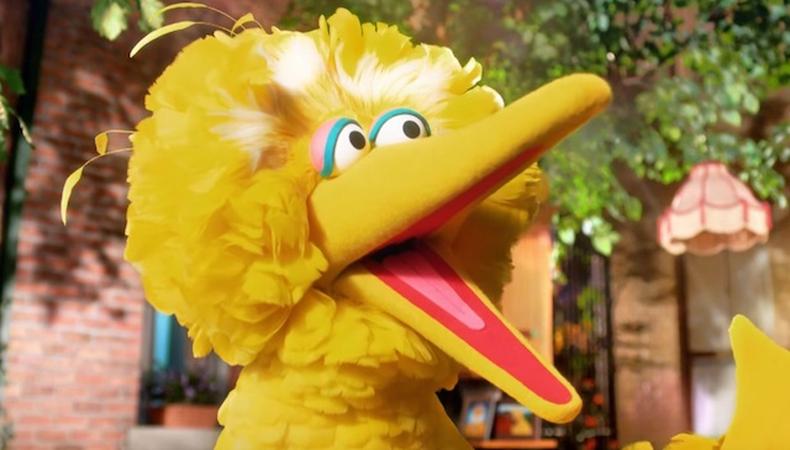 Calling all dancers, actors, and puppeteers! Sesame Place in Langhorne, Pennsylvania is looking to bolster its roster for the 2017 season. As the only theme park in the nation fully devoted to the classic kids television program "Sesame Street," it's the perfect place for talented performers to hone their inner child while providing an unforgettable experience for children and adults alike.
While dressing in an Elmo or Cookie Monster costume can be an awesome gig for an early-career actor (hey, stage-ready greats like Wayne Brady got his start dressed as Tigger at Walt Disney World!), there are many other performance opportunities at Sesame Place that run the gamut of family friendly entertainment.
"I think one of the biggest misconceptions about Sesame Place is that if you get a job as a performer, you're just going to be in a parade costume and that's it. [That's] absolutely not the case," Sesame Place's entertainment and production manager P.J. Schweizer tells Backstage. And Schweizer knows what he's talking about firsthand. Originally hired as a performer at Sesame Place in 2006, he now brings in new talent to fill the park's many roles. He says actors end up playing multiple characters in order to maintain the quality and quantity of performances Sesame Place holds throughout the year.
READ: "How to Find Theme Park Jobs"
"As a smaller park, we're not as capable of putting on as large of a technical experience as we may want to," Schweizer admits. "But an actor, especially when you get the right person, helps to keep things magical."
Sesame Place particularly comes alive with its Neighborhood Street Party Parade—now being featured as a spook-tacular Halloween parade. Performed daily, a typical run includes 38 performers, 11 larger-than-life floats, and 12 technicians all executing three separate performances as the parade carves its route through the heart of the park. Additionally, the park has multiple sing-along shows and skits in its repertoire that are heavily based on costumed characters with audience participation (not to mention holiday specials for Halloween and Christmas).
Auditions for Sesame Place are typically held each January and July, with anywhere from 200 to 300 hopeful applicants coming out. Each individual is expected to come prepared with a dance routine. The selection process continues from there, varying based on the role or character the actor is up for. Cold reads and 16 bar musical excerpts are expected for performers interested in acting and singing.
While casting, Schweizer and his team look for "triple threat" performers across singing, dancing, and acting. He is interested in performers with a lot of energy and who hold nothing back.
READ: "5 Reasons to Consider Working a Theme Park"
"I look for a lot of big personalities," Schweizer says. "I look for people who can have really exaggerated facial expressions and are able to grab the attention of a distracted audience caught in the normal murmur of a park."
So if you have a personality larger than Big Bird's wingspan and can retain the attention of scores of gleeful young children, this could be the perfect job for you!
Schweizer says that this gig is very welcoming to those starting off their career as an actor, singer, or dancer since Sesame Place is a small park and the audience is mainly small children. He also clarifies that in the audition room, there's less emphasis on perfect pitch and form and more on one's ability to have fun and create an atmosphere for everyone to enjoy.
"You can have a lot of people come in who are over thinking and wanting to get their performance done perfectly every single time," Schweizer says. "That's not necessarily as important as having fun and being engaging, especially in a park like this."
For more information on how to audition for Sesame Place, including upcoming auditions and additional audition tips, visit sesameplaceauditions.com.
Ready to land your next live entertainment gig? Check out our theater audition listings!
For acting advice, visit Backstage's YouTube channel!