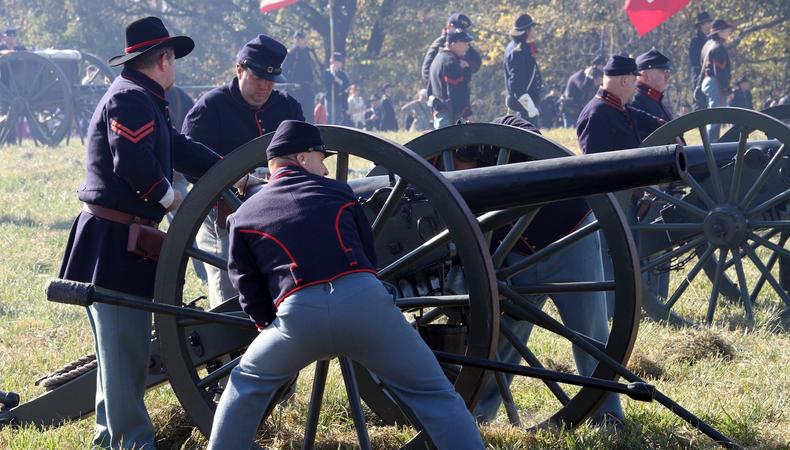 If you have a love for history and performance (or old-fashioned attire), there might be a future for you in the past.
Outside of film, TV, and traditional theater, actors can flex dramatic muscles by portraying people from different time periods at historic sites, museums, tourist attractions, and more. Those who participate in "living history" use their knowledge, research, and acting chops to transport visitors back in time and provide an up-close glimpse at historical reality and the humanity that often gets lost in textbooks. Here's how to get started as an actor in historical reenactment.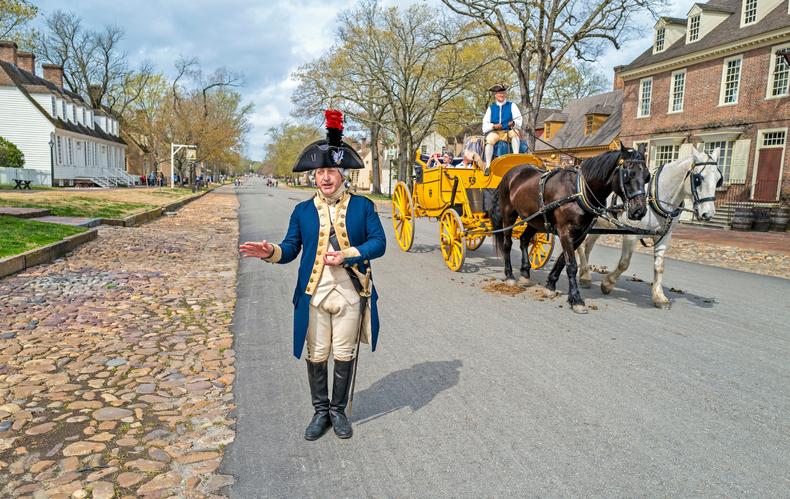 Stuart Monk/Shutterstock
From medieval villages to American Civil War encampments and Wild West towns, living history is an interactive demonstration of the past that aims to educate the public about the everyday lives of people who existed in certain times and places throughout history.
Commonly set at historic sites, museums, or any kind of physical environment related to the subject, living history immerses observers in the time period with costumed performers and interpreters, replica tools, and displays of common customs, activities, recreation, and food preparation.
A few of the most well-known living history sites are:
Colonial Williamsburg:

The largest living history museum in the world, Colonial Williamsburg is a restoration of the city as it was in 18th-century Virginia.

Plimoth Patuxet Museums:

Located in Massachusetts, Plimoth recreates a 17th-century English colony and the homesite of the neighboring indigenous Wampanoag people.

Genesee Country Village and Museum:

This 19th-century village is located in Mumford, NY.
Living historians are the actors and educators who assume the roles of historic people, playing specific figures or average civilians of the time and place.
There are two main approaches to performing as a living historian:
First-person interpretation:

The interpreter not only dresses the part but is in character in the public spaces, speaking to visitors as if they're in the time period.

Third-person interpretation:

The interpreter dresses in period clothes but is not committed to a character and speaks as themself, lending a more modern perspective to their surroundings.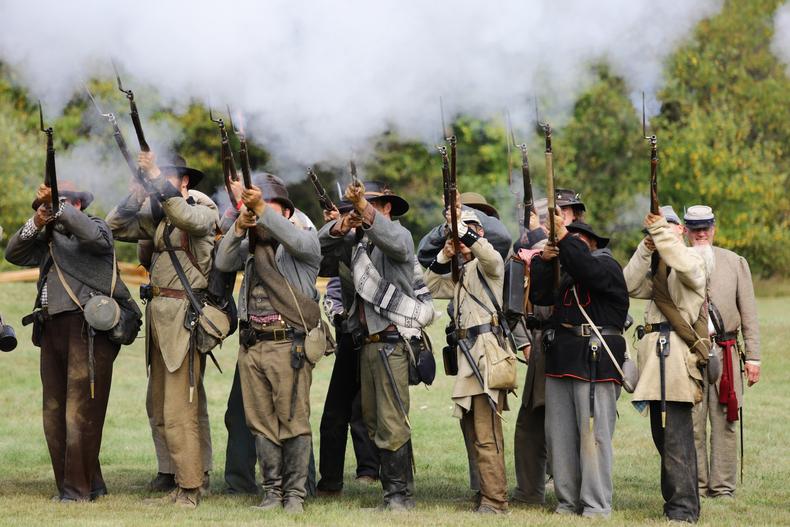 Lonny Garris/Shutterstock
While there are many similarities between living history and historical reenactment, there are several important differences to be aware of before seeking work in either.
Living history:
Depicts typical daily life during a specific time and place

Is not necessarily beholden to a script; may involve improv as you interact with visitors
Historical reenactment:
Replicates specific historical events (often military in nature), like the Battle of Gettysburg and George Washington crossing the Delaware River

Usually takes place on original sites and battlefields for absolute authenticity

Is extremely planned and scripted in accordance with what actually happened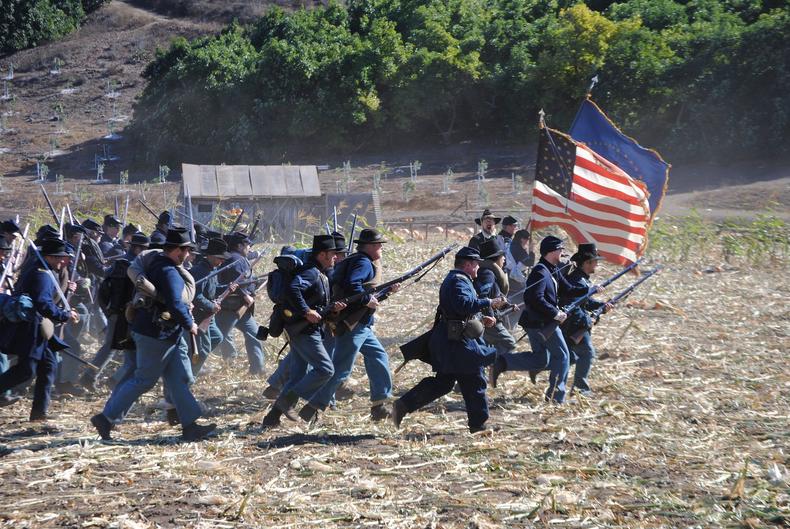 Naaman Abreu/Shutterstock
Those interested in working in the historical field should be aware that many living historians and reenactors are unpaid volunteers or are working part-time to supplement a primary occupation. They're fueled by a burning passion for history, teaching, and drama rather than a big paycheck and benefits. So, first and foremost, in order to pursue work in this area, you need to have a love for it.
A good starting point for budding colonial farmers or blue-uniformed troops would be to attend historical events in your area to familiarize yourself with the work. Connect with people there about getting involved.
RELATED: Apply to These Great Background Casting Calls
"Take some guided tours of historic locations, go to living history attractions, and talk to the people in costume there," says Catherine Benjamin, a former tour guide at the Witch History Museum, historical interpreter at the Boston Tea Party Ships & Museum, and experiences officer and historical interpreter at the Freedom Trail Foundation. "Ask questions, engage with them, and see what they do."
Next, figure out what historical period you want to focus on and what kind of persona would fit you best. Renaissance fairs can be an approachable way to get your feet wet.
Becoming active in local historical societies and museums can go a long way, as these serve as good opportunities for networking. Here is a collection of all the living history museums in the United States; on the Living History Archive, you can find an extensive list of reenactment groups around the world. Many of these sites have pages where you can register to join the ranks of reenactors.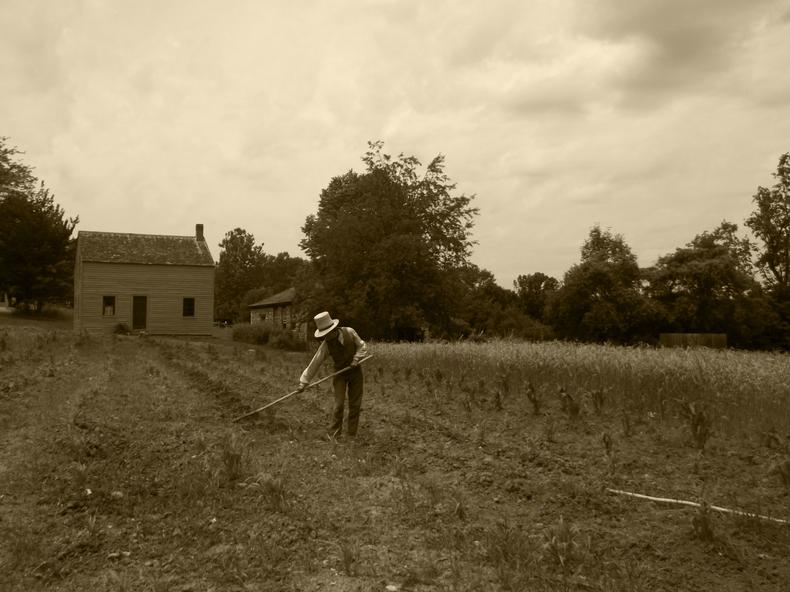 MCDesigns/Shutterstock
Participation in living history and historical reenactment can and should be looked at as an intensive form of theater, one that will strengthen your skills in character immersion and public speaking.
Frank Marquette, an actor who has long served as the owner and executive director of Theatre on the Road and its immersive Living History Cemetery Tours, combines theater and history to create productions throughout the Hudson Valley region of New York. "This is a very rewarding form of performance," he says. "Success comes when the actor, in character, assumes the role of a teacher…and causes the audience members to seek more information on the history, characters, and stories that are buried right beneath their feet."
Here are some of the nitty-gritty details of working as an actor in living history and historical reenactment:
Time commitment:

This differs for every job, but, generally, a significant amount of time is needed to bring history to life. There's extensive studying and researching to be done, especially for those who are portraying a specific character or interpreting in first-person. Many dedicated reenactors make their own historical wardrobe and props as well. When you approach an organization about joining, they will usually be upfront about what the time commitment and overall schedule will look like.

Gig length:

When it comes to living history, Benjamin says, "The months of April-June are extremely busy with school groups taking field trips…. We see high numbers of traveling families on vacation [in the summer], and in the fall, we have a mix of school groups and travelers." This stretch of time is when reenactors are most active as well. "Events can be from a few hours to an entire weekend or a week," says Joe Mortimer, aka

Sarsaparilla Joe

, a historical actor, living historian, American Civil War reenactor, and cast member with the

Code of the West Repertory Company

. "There could be wide gaps between opportunities."

Pay:

Many gigs are unpaid, and participation is simply for the love of spreading history. According to

Business News Daily

, living historians are "among the lower-paying historic jobs," and

Indeed

reports that the average annual salary for living historians and reenactors is $17,192.

Working conditions:

This one is especially dependent on the time period you're inhabiting, but you should have some expectation of discomfort if you want to live in the past. Mortimer says living historians and reenactors are often "sleeping in tents in hot, cold, windy, raining conditions…you set up, conduct the event, and break down." In her experience, Benjamin says, "Giving tours does require being outside in all kinds of weather, including rain, snow, and heat…while keeping track of a large tour group and being able to walk two to four miles a day."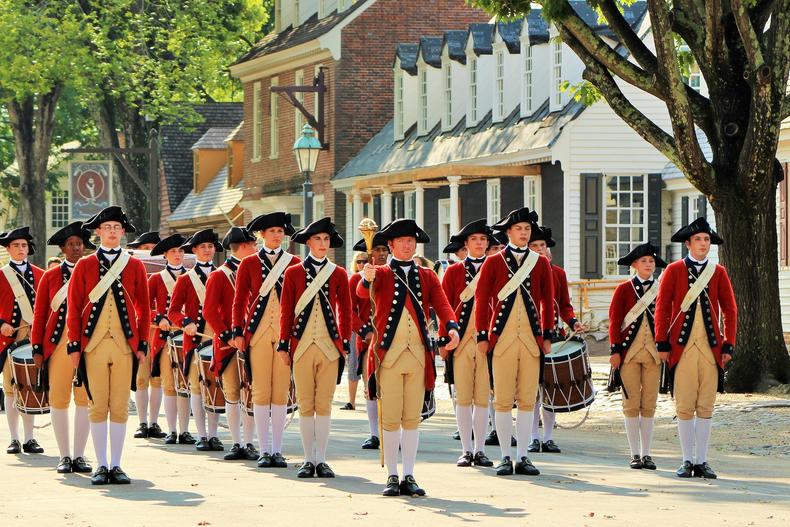 Scott K Baker/Shutterstock
"Having the opportunity to embody a character who was a real person is such a unique and rewarding challenge," says Benjamin. "Depending on the person you're portraying, you can find a wealth of documentation about who they were, what they thought about, and what their personality was like. You can even find their own first-person diaries or letters they've written. A lot of the research…is done independently, with guidance from veteran players and staff. It [also] helps to have a robust imagination to flesh out the inner world of these people whose stories deserve to be told just as much as the more famous historical names."
Be prepared for a physically demanding gig: Given the military nature of many historical reenactments, these roles tend to be physically demanding and, for historical accuracy, male-dominated. There are more opportunities for women to play substantial roles in living history.
Historical accuracy extends to smells: "Living historians and historical reenactors are responsible for [representing] history as accurately as possible for grooming standards, dialogue, wardrobe, food…and knowing what was around during the time they are depicting," says Mortimer.
Brush up on your storytelling chops: While many of these roles are unpaid or part-time, the qualifications are not to be taken lightly. For example, walking tour guides for the Freedom Trail Foundation must learn and memorize facts, be "strong storytellers," deliver speeches, be comfortable with large groups of people, including children, and have a bachelor's degree in education, history, or theater.
Remember your actor training: Theater experience is highly encouraged for those seeking a role in the historical genre. Many of the major tentpoles of acting are used here: building a character through research and preparation; staying in character; absorbing information, history, and lines of dialogue; improvising; and rehearsing.
Knowledge is power: "Do your research and fill in the world of your character," says Mortimer, "so you can just 'be' in the scene as opposed to ever 'trying' or 'performing.'"