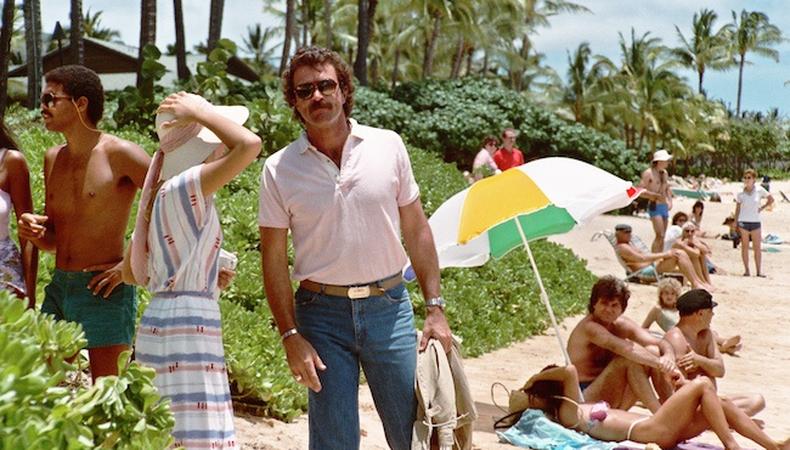 Stay in the loop on industry and casting news with our write-up on who's been slated for recent film and television roles!
"Magnum P.I."
The theme of this pilot season is nostalgia, and it's in full swing at the networks as they start picking up ideas sprung from television of yore. CBS is heading back to the '80s to give a well-known property, "Magnum P.I.," its second chance at prime time. This announcement started a long string of classic show reboots popping up over at the Eye, with "Cagney & Lacey" and "Murphy Brown" also in the works at the network. "Magnum P.I." has officially received its pilot order; the revamp will star a brand-new Thomas Magnum, a former Navy SEAL, as he hunts down bad guys as a private investigator in Hawaii. It's unknown if the original Magnum, Tom Selleck, will return in any capacity, but the pilot looks to be starting fresh with the help of Jennifer Cooper Casting. No actors are currently attached to the reboot and production dates are still up in the air. However, if the pilot follows the typical season, it will start production sometime this spring. The scenic shores of Hawaii will host the pilot shoot.
"Dead Inside"
The CW is taking a dark look at sibling rivalry with its new pilot order, "Dead Inside." When a deadly explosion kills her hotshot detective brother and spares her, an unmotivated beat cop must step up to solve the mystery of his death. With the help of her newly deceased brother, who has returned in ghost form, the pair set out to find his killer and solve the mystery of why he's trapped on Earth. The project is currently filling roles with the help of Warner Bros. Casting in New York City and Jennifer Cooper Casting in Los Angeles. The project currently has no stars attached and will likely announce names in the coming month. Production on the project will begin sometime in the spring. Vancouver, British Columbia, a hot spot for CW series, will host the crime drama during its pilot shoot.
"The Greatest American Hero"
While superhero series always seem to be a sound investment for networks like ABC, a new pilot concept will take the genre and mash it up with a bit of 1980s nostalgia. ABC's "The Greatest American Hero" will follow a woman with a penchant for tipsy karaoke who is suddenly tasked with protecting the planet. The newly minted superhero finds herself struggling to balance her new job with her traditional Indian family and her unreliable nature. Cast by CFB Casting, the project is looking to fill a currently empty roster. While solid production details are unknown, the pilot will likely shoot in the spring in Los Angeles.
For the latest news, check out backstage.com/resources to find thousands of production listings, casting directors, acting classes, agents, and more!