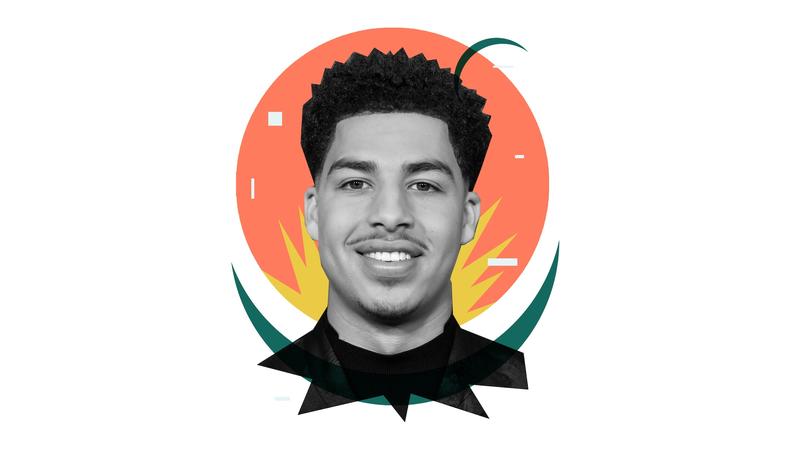 Marcus Scribner was just 14 when he filmed the pilot of "Black-ish," ABC's hit show that wrapped its final season earlier this year. The actor came of age onscreen alongside his character, Andre Johnson Jr., the affable, eccentric son of Anthony Anderson's Dre. Scribner was ready to close the book on the role, but it turns out there was more of his story to tell. He joined the Freeform spinoff "Grown-ish," now in its fifth season, to follow Junior through college and into burgeoning adulthood.
What's it been like to transition from one show to another while still playing the same character?
When "Black-ish" ended, I was definitely ready to move on from Junior as a character. When they approached me with the offer for "Grown-ish" and talked about the potential changes they wanted to see for the characters and changes they wanted to see for the show, I was like, "OK, I'm interested." We have a lot of creative episodes coming up this season. They really switched up the shot list and did a lot of interesting things with camerawork; the storytelling is a little bit different. We have some new voiceover tactics, some inner monologue moments. There are a lot of differences—between the seasons of "Grown-ish" and also the character.
You're No. 1 on the call sheet now. What advice do you have for actors stepping into a leadership role?
I think leading by example is the best way to do it. There was definitely a learning curve for me, coming from "Black-ish," where I could take a backseat and watch Anthony guide the ship. Stepping in as a new No. 1 on "Grown-ish" was a lot of fun. Stating your opinion is important, and setting the tone and energy for the rest of the crew and the cast is very important.
RELATED: How to Become a TV Actor
What has playing Junior added to your acting skills?
Definitely leaning into the extremes. Junior used to be the most extreme, elevated version of myself. We've grown apart over the years, but still being able to lean into that over-the-top, jubilant excitement that Junior has always had is something that allows me to add to my arsenal. In this season, he definitely plays it a lot cooler, so switching that up and bringing more Marcus to the role was something I was excited about.
You've also done voiceover work on shows like "She-Ra and the Princesses of Power" and "Dragons: The Nine Realms." How do you approach voicing animated characters, and how does it differ from live action?
It definitely changes from character to character. Some voiceover roles play no different than a live-action role. But the difficulty is that you have to portray all of your emotions and feelings and actions through your voice, which, in turn, informs the animators of what they want to do with the character. A lot of times, voiceover's a bit more elevated with emotion, and you over-emote because you're trying to portray so much through just one medium.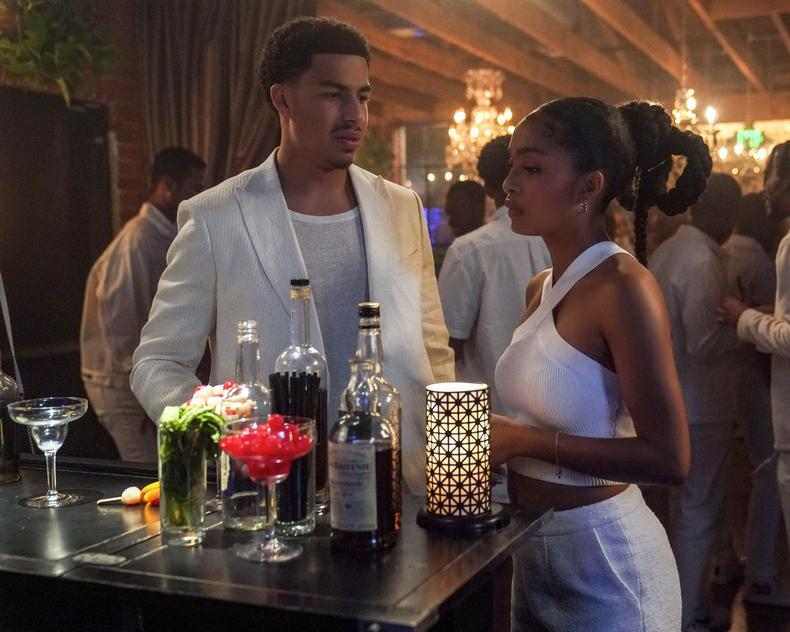 Marcus Scribner and Yara Shahidi on "Grown-ish" Credit: Freeform/Mike Taing
Tell us about your first day on a professional set.
My first day on a professional set was on "Castle," which was on ABC. I played a little guest star role there. My name was Tim; I had three lines. It was the most cringe moment, looking back on it, but it was so exciting. Everyone on that set was so nice, and I always thought if I ever became successful, I definitely wanted to make other guest stars feel comfortable when they come to set. I remember being extremely intimidated by all the cameras. There was a lot going on—a lot of stage directions to remember, even with the simple part that I had.
How did you first get your SAG-AFTRA card?
I was a guest star on "New Girl," and I had one episode. I had a pretty lengthy scene with the main character, Jess, where we had a back-and-forth about these sticks I was painting for her, because I was one of her students, and I had a crush on her. They completely cut the scene from the show. I had gone to school and told everybody I was going to be on "New Girl." From then on, [I learned]: If it hasn't aired yet, you don't tell anyone.
How has your approach to acting changed since you filmed the pilot episode of "Black-ish" as a young teen?
A lot has changed—a few inches in height, a mustache. As an actor, you bring a little bit of yourself into every role that you do. As you get older, you obviously have new ideas and think differently than when you were 14 years old. We were fortunate enough to have writers who allowed our characters to evolve. A lot of sitcoms write characters the same way for the rest of their lives. Junior still has a lot of those characteristics that people find endearing, but he's also changed quite a bit. Leaning into the maturity of the character was something that was big for me this season. He's always been goofy and aloof, but he's in the real world now. He's a little smoother, confident, [and more] sure of himself.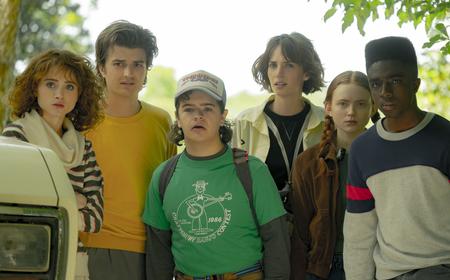 How to Become a Teenage Actor
What advice would you give your younger self?
The best advice for anybody starting is to trust the process. It's easy to feel discouraged and give up. When I booked "Black-ish," I was thinking about giving up, because I was starting high school. I wanted to focus more on school, maybe try out for the basketball team. Then I got that audition for Anthony and Kenya [Barris, the show's creator], and the rest is history. It's a very fickle industry, and you never know when you're going to be on top or when you're going to be on the bottom.
Some actors loathe auditioning, but others really love it. Where do you stand?
I know a lot of actors really love self-taping because you can micromanage and really get it down. I perform best under immense stress and pressure. When I'm in the room and actually interacting with the casting directors and the person recording and reading with me, I feel like I give my best performance. When it comes to auditions, the process is exciting and exhilarating, but it's also super stressful. I definitely understand where people are coming from when they say it's not an accurate representation of what you can do. They try to take a collection of scenes they feel works for the role, but it's definitely a microcosm of the story you're trying to build.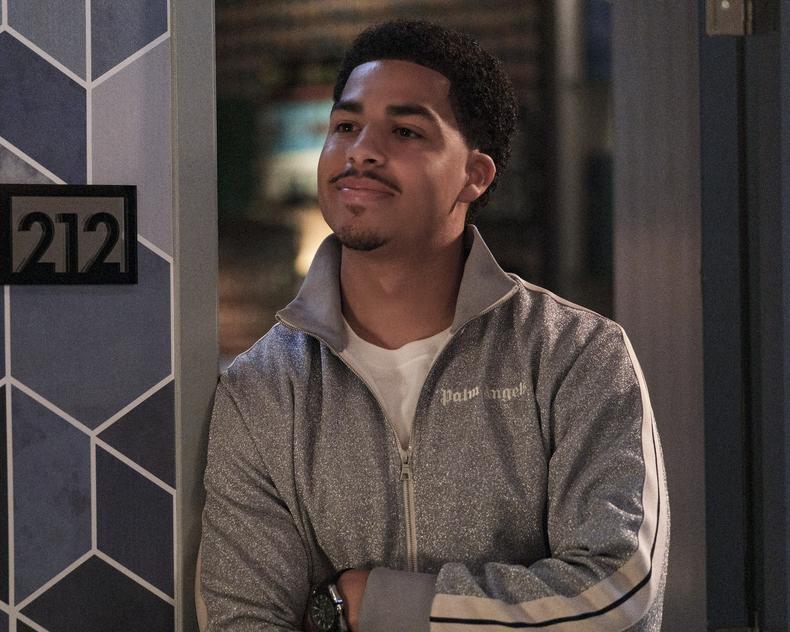 Marcus Scribner on "Grown-ish" Credit: Freeform/Mike Taing
What performance should every actor see and why?
Joaquin Phoenix in "C'mon C'mon." His performance was a master class in naturalistic acting. Every moment between him and the little boy and his sister felt real. It felt like you were looking into somebody's life. [Also] Heath Ledger's Joker [in "The Dark Knight"] or Joe Pesci in "Goodfellas." That's one of my favorite roles ever—that scene where he's talking about being a clown; I quote it all the time. And Denzel [Washington] in "Training Day." That final scene where he's having a standoff between him and everybody is so fire.
How do you approach projects you're also a fan of? Where's the line between fan and actor?
It's good to be a fan. You invest a lot of your energy and excitement into the scene. It's important for whatever you're doing to ground yourself in reality and try to think like the character, build the scene out, and let the character feel what you think they would be feeling in that moment. Just remove that fan-ism and think like the character.
What is your worst audition horror story?
This isn't really a nightmare audition story, but I used to go out for this one specific casting director all the time. She's a good casting director, I know she loved me, and she was so nice to me every time she saw me. To this day, I've never booked anything with her. The joke to my team was like, "Here's another audition from so-and-so." I think I've gone 15 times.
What's the wildest thing you ever did to get a role?
There was an audition for "The Boys," which is my favorite show I've ever watched in my entire life. I wrote this whole script of me acting like I was one of the company-employed superheroes, just being an A-hole. I was going to send it in, and I never sent it in. I just did the audition. I drank a little glass of milk as an ode to Homelander. I ended up not booking the role, so [it was a] waste of a glass of milk, I guess. Hopefully it put me in their minds.
This story originally appeared in the Sept. 8 issue of Backstage Magazine.