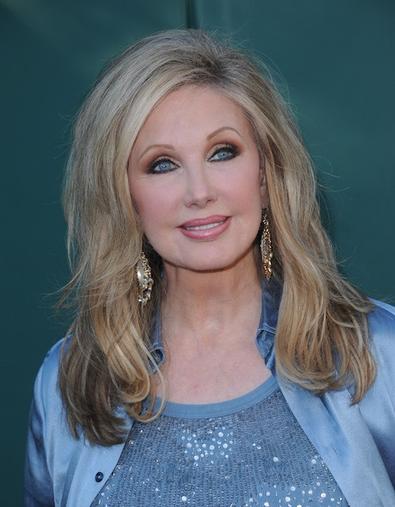 SAG-AFTRA announced performers Morgan Fairchild and Anne-Marie Johnson as recipients of the 2016 Ralph Morgan Award. The honor is presented to SAG-AFTRA members who devote time to serving their fellow members within the community.
"Both of these accomplished women embody the award's spirit of self-sacrifice through their countless hours of committee and board service for both SAG and AFTRA," said Jane Austin, SAG-AFTRA Secretary-Treasurer and L.A. Local President. "Additionally, these women have made significant contributions outside the boardroom for the betterment of all performers and have worked tirelessly on numerous social issues."
Fairchild served nine years on the National Board of Screen Actors Guild and seven years on AFTRA's Hollywood board. She was one of the original members of the Hollywood Women's Political Committee and helped found the Environmental Communications Office.
Fairchild is also an AIDS activist, leads pro-choice marches and rallies, and participates in events saving California deserts.
Johnson was active for more than 15 years as a Screen Actors Guild National Board member and officer. She served as a senior advisor to the president and served four terms as a first vice president.
Johnson helped create and implement programs for the union and the industry at large where she championed affirmative action and diversity as a former national chair of the Ethnic Employment Opportunity Committee and a member of SAG's Affirmative Action/Diversity Task Force.
SAG-AFTRA National and L.A. Local Board member Jenny O'Hara, who serves as the Honors and Tributes Committee Chair, is set to present the award on Sunday, March 6 at the annual SAG-AFTRA Los Angeles Local Membership Meeting, set to be held at the Sportsmen's Lodge in Studio City, California.
Want more L.A. news? Sign up for our Backstage L.A. newsletter!