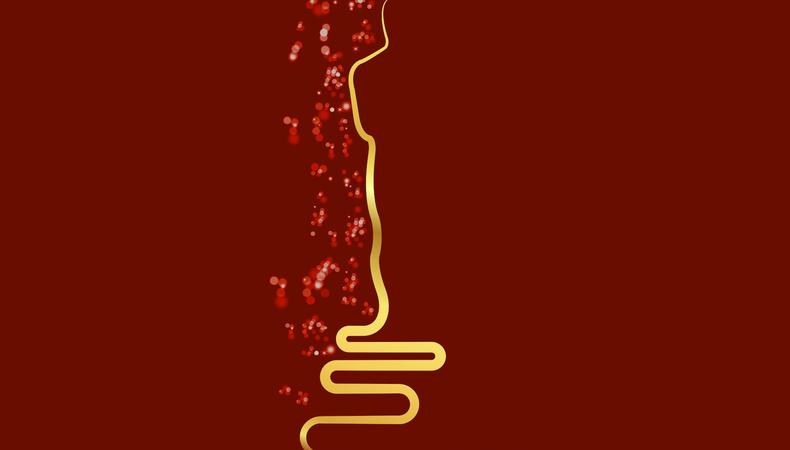 Want the inside scoop on all things awards? Welcome to Letter From the Awards Editor, our weekly series where Backstage's Jack Smart takes a look at the latest film and television news, industry trends, and awards projections that matter to today's working actor.
Dear Backstage reader,
Why is it, this time of year, you see so much coverage of the Screen Actors Guild Awards here at Backstage? What even are the SAG Awards, and how are they different from the Oscars and Emmys? And why are they—dare I say it—my favorite awards show?
Everything You Need to Know About the SAG Awards
Well, the SAG Awards echo what we at Backstage are all about, in both recognizing great performances and championing working actors at any stage in their careers. As executive producer Kathy Connell told us last year, the SAG Awards have for a quarter century been celebrating the calendar year's best acting on the big and small screens as the only honors for actors, from actors. What bigger validation could you get for your art than from your peers? The televised show produces this great segment where attendees address the camera to explain why acting is their passion; each little testimony ends with them stating, with unmistakable pride, "I am an actor." I tear up every time!
Of note this year: SAG-AFTRA's 26th annual ceremony will take place Jan. 19, 2020, in the midst of an atypical film and guilds awards season. Because the Academy of Motion Pictures Arts and Sciences is holding the Oscars earlier than usual, on Feb. 9, every Hollywood award show that precedes it—which is every Hollywood award show—is squeezing into all available weekends in January, making for a particularly rushed and hectic Phase 2 voting period.
(Inside tip: Many have pointed out this puts quite a strain on the many guilds and groups handing out accolades, as they must double or triple up in scheduling ceremonies. That impacts not just the organizations running these ceremonies, but also the production teams helping them run smoothly, publicists, assistants, and stylists, the staffs at various venues, and, yes, awards editors. Kindly lower your expectations for my email return rate come January!)
Letter From the Awards Editor: Welcome to Awards Season!
With that accelerated schedule, I'm guessing this year we'll see even more of the Venn diagram–like overlap between different awards' results. Each nomination announcement and subsequent awards show ripples outward to influence the next, which is why in the film races, the same actors tend to hear their names called again and again at these back-to-back ceremonies—which means you could follow the gold to winning your Oscar party prediction pool!
Many Hollywood tastemakers also belong to multiple voting groups. The SAG Awards, for example, have a historically predictive relationship to the Academy Awards partly because the largest branch of the latter is its acting branch, made up of union members. Because every Academy member casts votes in both their respective branches and in the Oscar for Best Picture race, earning SAG recognition has become a crucial step on the road to Hollywood's top prize. Of the SAG Awards' 24 winners of outstanding performance by a cast in a motion picture, for instance, 11 have gone on to win best picture, a winning pattern seen in all major categories.
Does a SAG Award Lead to Oscar Gold?
Last year, however, something interesting happened in the supporting film actress race—or at least, interesting to me, as an awards nerd obsessed with both Emily Blunt and Regina King. Blunt was nominated twice at SAG (only the 10th person ever to double up on individual nods) for "Mary Poppins Returns" and "A Quiet Place," and won for the latter. King outrageously didn't make the shortlist at SAG, but then earned both Oscar nomination and win for "If Beale Street Could Talk." As Blunt did not receive Oscar recognition (yet again—will I ever accept that she has zero nominations? No, I shan't!), it was a rare instance of no category overlap between SAG and Academy results. Such exceptions aside, the key to an award-winning film performance these days is to win other buzzy awards first.
And a SAG win comparably paves the way for actors of the small screen; these same correlations are seen year to year between the SAG Awards and the Emmys! So in truth, the term "awards season" could be reconsidered. It's anything but a season. It's a never-ending cycle, a year-round affair, a roller coaster you can't exit—but wouldn't want to. I'll sleep when I'm dead.
So if you are a card-carrying member of SAG-AFTRA, get ready to step up! After Dec. 11, make sure to see as many of the nominated performances as you can; with screening links available and only 15 categories to choose from, SAG Awards voting is fun homework. You're part of a powerful guild and a growing legacy, and what is crowned today's best acting is in your hands.
Sincerely,
Jack
Some More Smart Stuff:
Speaking of our favorite guild, the SAG-AFTRA Foundation should absolutely be on working actors' radar. The guild's non-profit org provides members educational resources, including access to voiceover labs, seminars on aspects of the biz, sessions with filmmakers casting professionals, and Q&As with stars. Their annual Patron of the Artists Awards, recognizing the industry's most inspiring leaders and philanthropists, took place just last night with yours truly in attendance, along with honorees Ava DuVernay, Greg Berlanti, Jennifer Aniston, Mark Ruffalo, and newly announced SAG-AFTRA Foundation president Courtney B. Vance.
The buzziest article in the biz this week was undoubtedly "The Irishman" director Martin Scorsese clarifying and expanding upon his thoughts on superhero movies in a New York Times op-ed. Wherever you fall in the ongoing debate about what constitutes cinema and high art, his is an essential voice in the moviemaking business. The guy knows what he's talking about.
This week's cover star, Jonathan Pryce, is an awards hopeful himself as the lead actor in Netflix's "The Two Popes"! His best advice to actors? "It's hard, unless you're going to create the opportunities for yourself. If you're not getting work, you have to create work. Write. It's easier to put things on in small theaters, lots of fringe theaters. But just keep at it and keep working."
And finally, my favorite thing I watched this week was Raphael Bob-Waksberg's "BoJack Horseman" Season 6 on Netflix. What was yours?