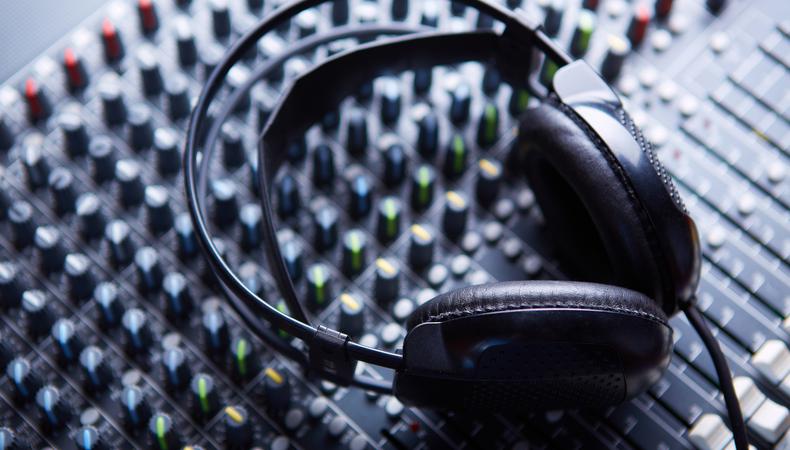 Sound is one of the most important elements of a piece, second only to visuals. There are many people whose job is to ensure the finished product sounds exactly the way it should, and one of those is the production sound mixer. If you think the sound department might be for you, check out this all-inclusive guide on how to become a sound mixer for film.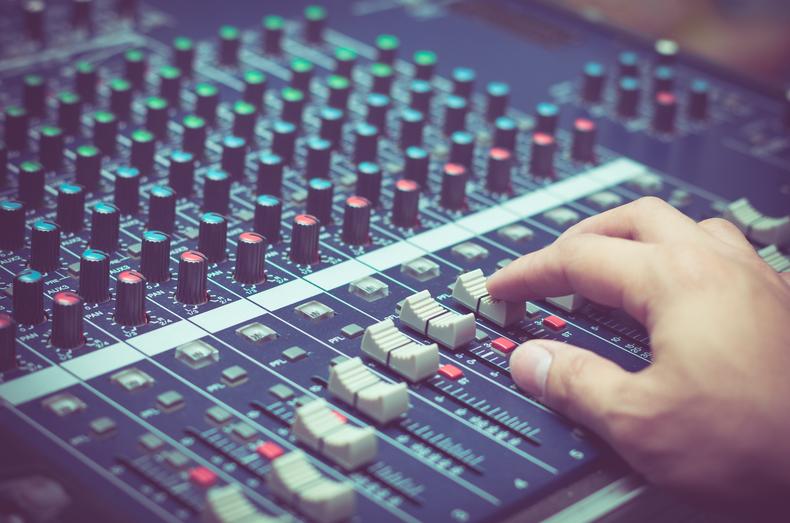 TZIDO SUN/Shutterstock
The production sound mixer is the senior-most position in the sound department, responsible for capturing all audio during filming. Sound mixers report directly to the director and cinematographer while overseeing a team that includes boom operators, sound assistants, and cable runners. On sets with a smaller budget, the production sound mixer can also serve one or all of these roles themselves.
A production sound mixer is also occasionally referred to as location sound mixer, location sound engineer, or location sound recordist.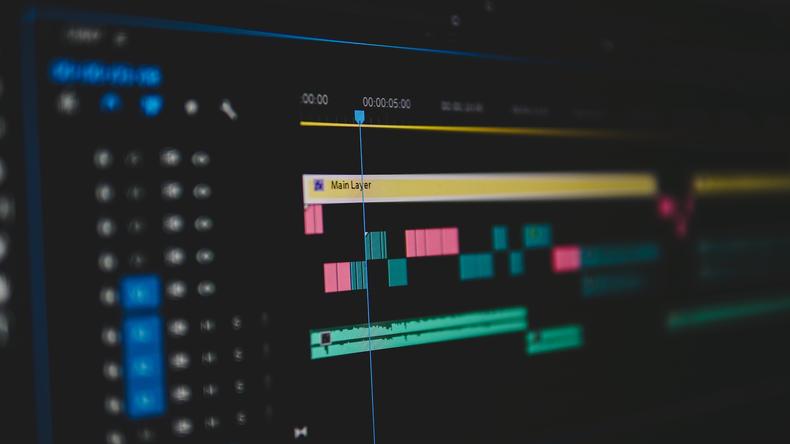 George Khelashvili/Shutterstock
During preproduction
The location sound mixer meets with the director to determine the desired sound and the equipment needed to make it happen. It is their duty to then assemble the sound equipment within the project's budget, as well as hire the sound team.
During the prep process, the sound mixer will also visit any shooting locations to evaluate possible audio-related problems, such as echo, background sounds, or nearby noisy businesses in the area.
During production
The location sound mixer is responsible for capturing every piece of audio on set, primarily dialogue and background noise. The sound mixer will also capture each location's "room tone," or pieces of silence in each space that is later used for editing purposes. On a production with a sizable sound team, the mixer delegates tasks to make this all happen—including setting up and holding boom mics, attaching lapel mics to actors' wardrobe, and running wires between equipment.
Part of the job is mixing and editing audio in real time to ensure the final edited-together sound design is as clear and cohesive as possible. As a result, the sound mixer must evaluate the audio quality of each take, and can ask for a re-take if an issue arises, such as distracting background noise, unclear dialogue, or any microphone malfunctions.
Throughout production, the sound mixer maintains a log of any audio-related needs that can only be met during the postproduction process. These breakdowns are essential for sound editors, sound designers, and anyone overseeing foley or automated dialogue replacement (ADR).
A production sound mixer has to be as much of a filmmaker as the cameraman, understanding context and the director's intent for each scene. According to "The Hateful Eight" production sound mixer Mark Ulano, your ability to respond intuitively is what will create the best mix.
"It all goes towards the idea of constructing...a mix in the moment that's a lot like playing a musical instrument that keeps us inside that character," Ulano said in an interview with Film Courage. "That's my threshold: When we watch it as an audience, are you believing that this is this character and they're in this environment having this journey? Everything that we do supports that."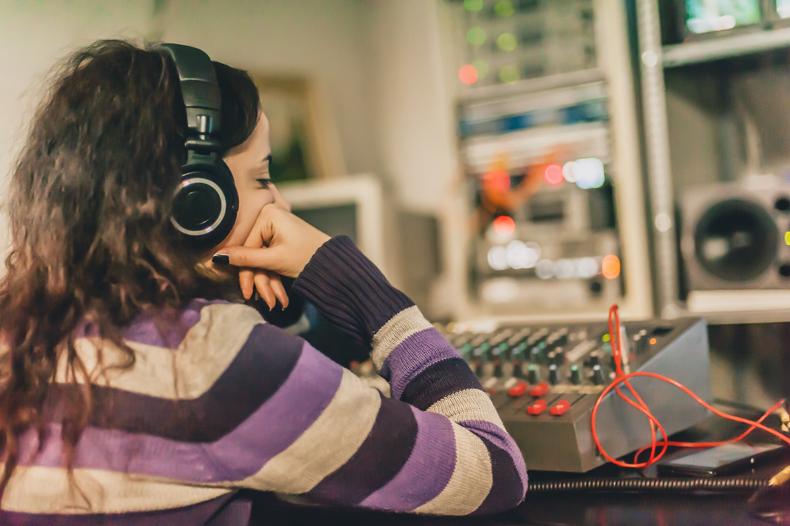 guruXOX/Shutterstock
As of January 2023, a production sound mixer's average salary is $53,688 a year, with an average daily rate of $26 an hour, according to ZipRecruiter. Your exact rate depends on several factors, including your experience level, how often you work, and the budget of the productions you're hired on. Because many production sound mixers work as freelancers, the salary range is quite large—some location sound engineers earn around $18,500 a year and others $90,000 a year.
IATSE Local 695, the union dedicated to sound and video engineering, represents production sound mixers. By joining Local 695, you will have minimum salary rates that must be met on union productions.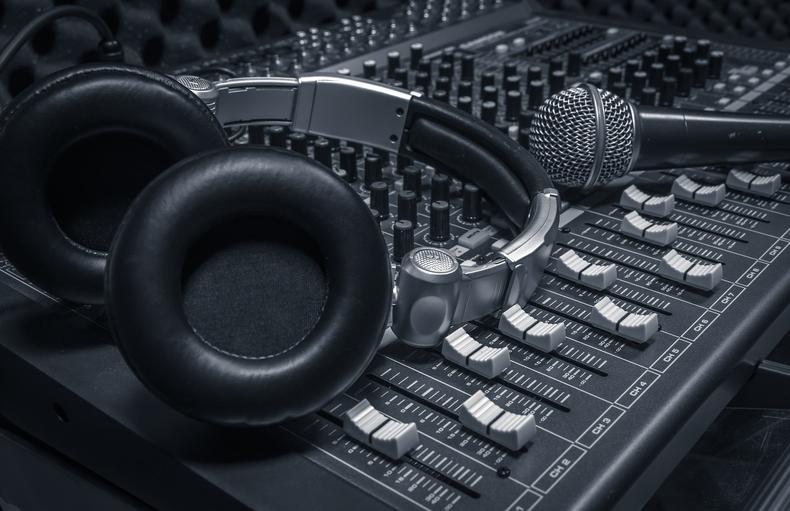 OSABEE/Shutterstock
To become a production sound mixer, you will need:
Technical knowledge
Production sound mixer is a highly technical role, so a complete understanding of audio equipment is absolutely essential. Study the specifics of microphones—particularly boom mics—and other recording devices. Make sure you know not only exactly how each piece of equipment works, but how to adjust and use it as effectively as possible.
You will also need to know how your equipment interacts with location. This requires studying acoustics and how a particular setting can affect audio quality. "You can't select what is recorded with a microphone the same way you can with a camera lens," says Stuart Wilson, the Oscar-winning sound mixer for "1917." "A microphone records the movement of the air all around it. The conditions need to be right to record the appropriate sound for the scene."
And, once the sound is captured, you need to know how to properly edit it. Immerse yourself in editing software and get a feel for what subpar audio looks like—and how to fix it.
An ear for creative audio
The sound mixer must be able to understand the sound's relationship to the visual. According to Jeff Wexler, veteran production sound mixer of such films as "Independence Day" and "Almost Famous," the first thing he does when he gets a script is to do a script breakdown, reading and highlighting the scenes that may be difficult, based on his experience.
"It's to try and get early control over the shooting environment," he said in an interview with Sound Rolling. "One of the big rules of production sound recording is it's much easier to add things to a soundtrack than it is to take things away from it."
Management skills
The production sound mixer oversees the entire sound team. It's vital that you know how to break down a scene's audio needs and delegate tasks to boom operators, technicians, and cable runners to ensure production runs smoothly.
Experience
There is no formal degree required to become a production sound mixer, but you do need hands-on experience. Film school can provide a chance to learn in a practical setting and start building a network of peers. Outside the classroom, however, you can seek out local productions, low-budget projects in your area, and even student films looking to staff up a crew.
"Most of what I've learned has been on the job," Wexler says. "If you're starting out, it's good to keep working on all kinds of projects: any shoots that are going on, amateur or professional. You'll be expanding your skills, your contacts, and your reputation, then one thing leads to another."
In Wilson's case, he began volunteering on professional shoots until he got on a trainee scheme where he was attached to various productions assisting in different departments—not just sound. From there, he worked as an assistant until he began recording sound for videos and documentaries.
While there is no one path to becoming a production sound mixer, most will similarly start with entry-level set jobs. A common way to get your foot in the door is as a production assistant, a role that lets you see how sets function and interact with every department. Specifically, the two roles in the sound department that lead to sound mixer jobs are:
Boom operator: This role is primarily responsible for holding the boom mic in a position that best picks up audio while also not hindering the camera or actors. Additionally, boom operators help with the upkeep and maintenance of all sound equipment, as well as properly positioning any additional microphones on set.
Sound assistant/trainee: This job is responsible for orchestrating much of the physical tasks in the sound department, including running cables, setting up and breaking down equipment, and occasionally working the secondary boom mic.
The key to becoming a production sound mixer is to be open to all experiences and all departments as you climb the ladder.