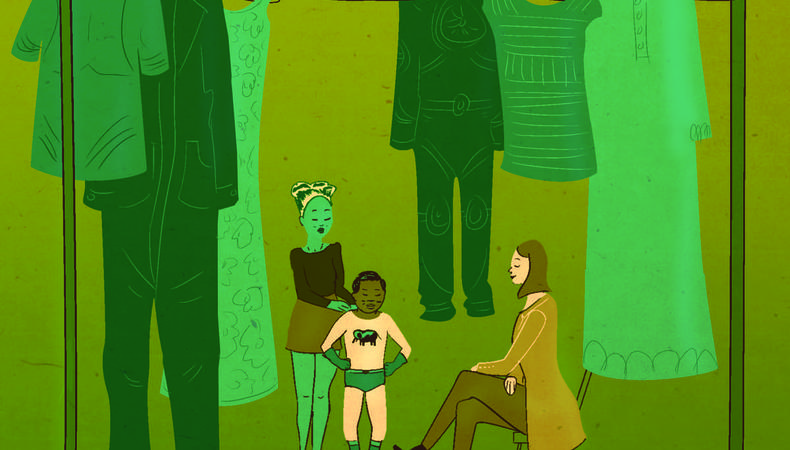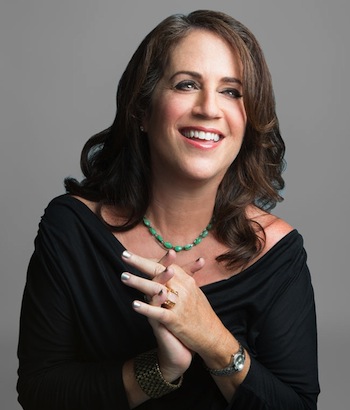 I received the following email from an agent for child models.
"In 1960, Disney released the movie 'Pollyanna,' where the opening sequence is a 12-year-old boy skinny-dipping. In the film, they show him nude from the back. However, when they were shooting the film, the cameraman filmed the young boy's penis. In postproduction, they edited that out. Today, you can go on the Internet and watch the original, unedited footage showing the 12-year-old actor's private parts. Whenever they make a movie they film a lot more footage than they use. They have multiple takes. In this case, they filmed hours of footage of the naked boy. In the original footage, you see close-up shots of his penis. When they made the movie in 1960, they never imagined in the future anyone would see the unedited footage."
Luckily, things have changed in the last 50 years. I spoke with Carol Lynn Sher, director of commercials, print for young talent at the CESD agency. Sher noted, "In California, the current child pornography laws apply and nude photos are not allowed to be taken or exhibited. It is not legal to photograph or share photos of nude minors. Nor is it legal for children to be exposed as nude or exposed to nudity on sets, even if no photos are taken. The parent is to be within sight and hearing distance of the minor, and the set teacher is the moral protector on set. Anyone even encouraging the violation of the child labor law is subject to fines of $10,000 and above and legal punishments."
Anne Henry of the BizParentz Foundation further explains, "I think the distinction you are looking for isn't just nudity, but the definition of 'porn' and 'lewd' and 'lascivious acts.' The reason is that nudity by itself is not illegal—it is sometimes considered art. Think of photos of naked babies. Not lewd, right? But add a particular position to that nudity and it may become lewd.
"Laws for this vary by state. In California, not only is it illegal for you to perform a lewd act on a child, but it is illegal to depict a minor in a sex act, whether or not one actually occurred," she says.
"There are lots of ways to handle this today. Using an adult body double is one way. Sometimes there are flesh-colored bodysuits available, but I would venture to say that most parents would not allow this either, since it still subjects the child to a little too much. Mannequins can be manufactured to look exactly like the child.
"In California, we have that added layer of 24/7 studio teachers. They are entrusted with the moral welfare and safety of the minor in addition to school. They would prevent a nude scene from happening. Parents are also required to be there 24/7. They could be charged with child endangerment if they allowed a lewd nude scene to happen," Henry continues.
"In the big picture, we are pretty safe here in California, but in other states, not so much." Parents and child representatives have to be ever-vigilant.
In terms of keeping kids safe in cyberspace, how have things improved?
The good news is that we now have two new laws in California. The Child Performer's Protection Act was spearheaded by BizParentz and signed into law in September 2012. It requires fingerprint screening and a permit for those working closely with children in our industry.
The other law, the Krekorian Talent Scam Prevention Act (AB 1319), protects all actors against financial predators by banning advance fee agents and managers and regulating those who charge a fee for services like acting classes, website design, photography, showcases, and CD workshops. Sexual predators scout for victims in these venues. We've had several convictions under this law, which was created by the first-ever collaboration of unions, studios, the MPAA, managers, agents, parents, and law enforcement.
How can parents "police" their kids' images and general personal welfare online?
1. Set up a Google Alert for your child's name and the names of those with whom they work.
2. Check your child's phone often—let your child know you are doing this.
3. Take control. Research everyone with whom you work or are considering working, even if you think you know them. Check the sex offender registry, and ask agents, managers, and other parents on message boards. Check the databases available for the licenses that they should have. For instance, most of your service providers should have a CPS permit. Check the updated Talent Service Bond list. Talent agents must have a license. In California, that is a searchable database.
4. Be a powerful, professional "stage parent." Never, ever leave your kid alone. Do not drop them off with others on set or allow them to travel without you. Do not let them socialize alone with adults, even the ones you know. Acting classes, coaching, and auditions must be done independently, but you should make sure to be right outside the door, very visible and very tiger-mom-like. Predators will view your child as too much of a risk. Elite-level professionals recognize the risks and will view you as a savvy parent.
5. Biggest tip: Learn to listen to and follow your instincts. If you or your child feels apprehensive, do not involve yourself. Do not abandon your normal parenting rules because you are involved in entertainment. Do not attribute odd behavior to "Hollyweird" or make exceptions because someone is powerful or famous.
Is there a way to report someone who is operating without a CPS permit?
You could report it to the Division of Labor Standards Enforcement, but like most laws, the enforcement in this law lies with those who were wronged. When BizParentz gets notified that someone is operating without a permit, we contact him or her with information about how to comply (thus setting up a written record that they knew about the law to aid with a conviction later if we need it). We give them a bit of time to get the permit, since we are still in an education phase of this law. But then their reputation will take a hit when they are called out in public for operating illegally.
Parents should not work with providers who don't have a permit. It's that simple. Tell your service provider that you can no longer work with them or pay them if they do not comply. Then move on.
Check out BizParentz.org for resources on these topics.
Like this advice? Check out more of Marci Liroff's articles!
Known for her work in film and television, producer and casting director Marci Liroff has worked with some of the most successful directors in the world such as Steven Spielberg, Ridley Scott, Mark Waters, Christopher Nolan, Brad Bird, and Herbert Ross. While working at Fenton-Feinberg Casting, she, along with Mike Fenton, cast such films as "A Christmas Story," "Poltergeist," "E.T. – The Extra Terrestrial," "Indiana Jones and the Temple of Doom," and "Blade Runner." After establishing her own casting company in 1983, Liroff cast "Footloose," "St. Elmo's Fire," "Pretty in Pink," "The Iron Giant," "The Spitfire Grill," "Untamed Heart," "Freaky Friday," "Mean Girls," "Ghosts of Girlfriends Past," "Mr. Popper's Penguins," "Vampire Academy," and the upcoming "The Sublime and Beautiful," which she produced as well.
Liroff is also an acting coach, and her three-night Audition Bootcamp has empowered actors to view the audition process in a new light. The class spawned an online course available at Udemy entitled "How To Audition For Film and Television: Audition Bootcamp."
Visit Liroff online at marciliroff.com, follow her on Twitter @marciliroff and Facebook, and watch her advice videos on YouTube. You can also read her blog.